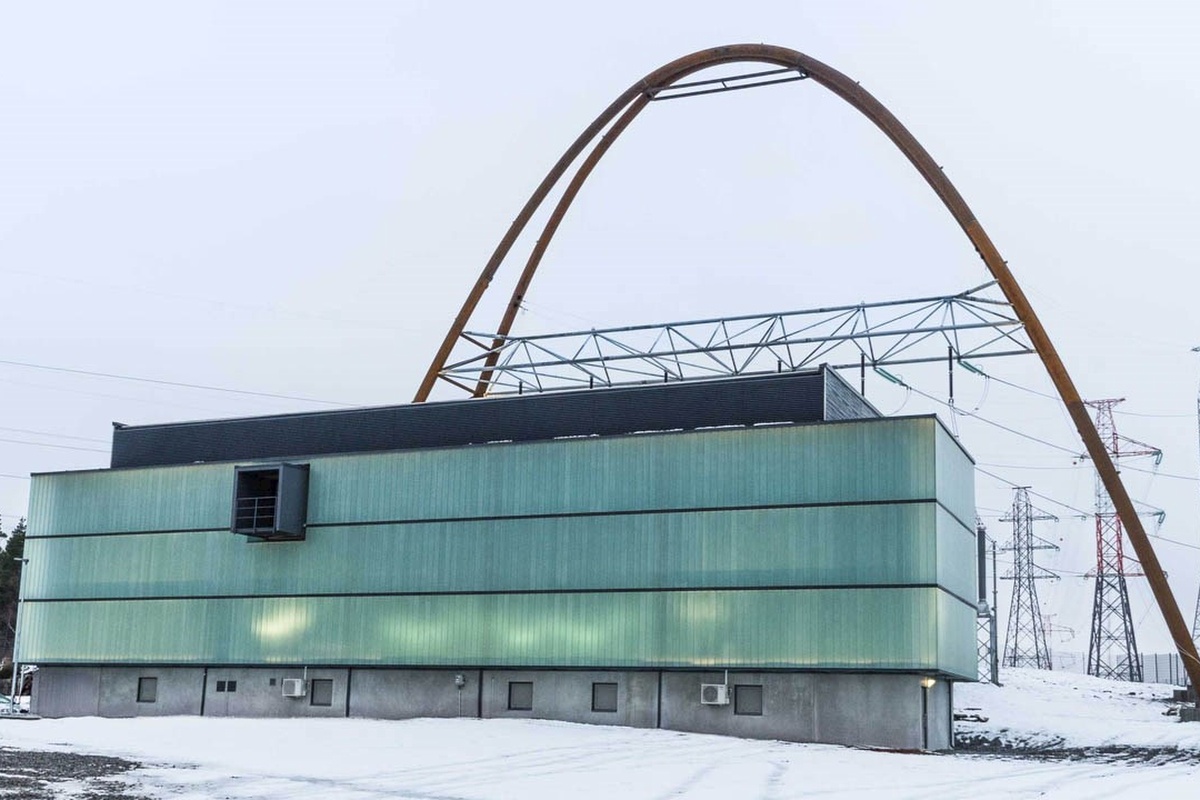 The Länsisalmi substation is housed in an award-winning glass-clad building
Finnish transmission system operator, Fingrid, has selected ABB to upgrade one of its largest substations as part of its plan to digitalise its assets.
Once completed, the conversion of the landmark substation in Helsinki to ABB's Ability technology will help it meet increased demand for power and improve power reliability for 800,000 customers.
Housed in an award-winning glass-clad building, the new 400-kilovolt (kV) Länsisalmi substation plays a key role in Finland's transmission grid.
As part of the project, ABB replaced an outdoor air-insulated switchgear (AIS) installation with compact gas insulated switchgear (GIS) technology, freeing up 70 per cent of the space occupied by the old facility, and locating the new substation within a new edifice that has become a city landmark.
"We are pleased to support Fingrid in [its] modernisation initiative and [its] initial deployment of ABB Ability Ellipse APM," said Giandomenico Rivetti, head of ABB's high voltage products business unit within the power grids division.
"Our solution will help to focus on specific areas of critical importance across a number of substations within Fingrid's operations."
Fingrid will also pilot the use of the ABB Ability Ellipse asset performance management (APM) to perform predictive analytics to help prevent critical failures and improve reliability across the transmission asset fleet, including transformers, circuit breakers and transmission network equipment.
In addition to the turnkey supply, ABB will install modular switchgear monitoring (MSM) devices onto the GIS to enable online condition monitoring of the circuit breakers.
To reduce additional cabling, signals will be locally collected via WLAN using the IEC61850 protocol and then uploaded to ABB Ability Ellipse APM. New sensor technology will help Fingrid digitise its assets and make Länsisalmi its most modern GIS substation, according to ABB.
ABB Ability is the company's unified, cross-industry digital offering that extends from device to cloud and connecting customers to the Industrial Internet of Things.
If you like this, you might be interested in reading the following:
Second substation for Dubai solar park
The solar park will contribute to reducing over 6.5 million tons of carbon emissions per year when completed
Critical infrastructure for Ecuador
Projects include major new hospitals in Portoviejo, Guayaquil, Esmeraldas and a large new government complex in the capital Quito
ABB microgrid promises power reliability
It can tap into cost efficient, renewable energies such as solar photovoltaic and batteries