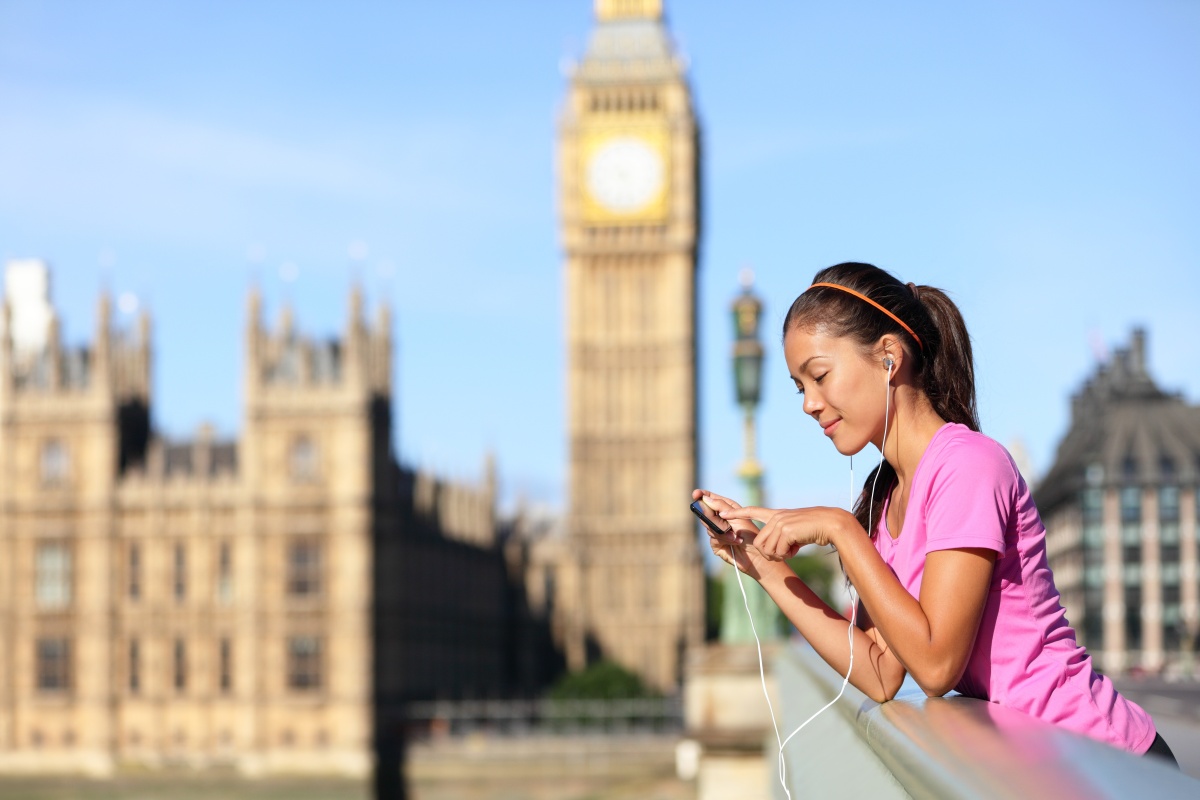 London has the greatest appeal of the cities studied for Generation Z
London has been named the number one city for Generation Z, according to a new study that explores which cities around the world are meeting their needs and making themselves attractive destinations to appeal to tomorrow's talent.
Stockholm was placed second and Los Angeles ranked third. The study, undertaken by the on-demand housing platform, ​Nestpick.com​, examined data relating to areas such as advocacy, digitalisation, livability and business opportunities.
Meeting education and business needs
It is London's overall compatibility with Gen Z principles, ability to meet educational needs, and strong business opportunities that makes it the strongest-performing city in the index. Co-working facilities, artificial intelligence and concerts were also factors that contributed. Stockholm earned its second place by being the number one city for ​digital payment and banking, environmental action ​and the ​right to protest while ​​Los Angeles ranked at third overall, being second for e-sports and third for education.
"Taking a values-centric approach to this study, we looked into which cities around the world best understand, advocate, and embody the principles Gen Z-ers prioritise," said Ömer Kücükdere, founder and CEO of Nestpick. "Interestingly, despite the uncertainty surrounding Brexit and the high costs of living, our research has found that London ranks first overall. Brexit or not, London has the foundations to continue magnetising Generation Z in the long-term."
"The level of connectivity native to Generation Z has shown that not only are values being shared transnationally, but so are movements"
Digitalisation was first measured through the integration of technology to everyday life such as e-governance, connectivity, and e-banking. The extent to which a city supports Gen Z values was then scored based on social equality, multiculturalism, and climate commitment. The prevalence of e-gaming events and concerts was accounted for in a leisure score.
A business score was evaluated based on the entrepreneurial spirit fostered by a city through factors such as affordability, the density of social enterprises and co-working spaces.
Other highlights from the survey include:
Copenhagen has the most advanced level of e-government development, ​followed by Australian cities in the index, Melbourne, Sydney, Brisbane, and Perth;
Seoul is the highest-ranking Asian city for government digitalisation;
Singapore has the highest connectivity/5G score,​ followed by Seoul and Stockholm;
the highest usage of digitalised mobility services such as bike-sharing and ride-hailing goes to Paris, followed by ​Bern, ​Shanghai, ​Amsterdam, and ​Tel Aviv;
the cities with the highest percentage of users with digitalised social habits such as social media use and mobile applications for productivity and news are ​Doha, Manama, ​and ​Dubai;
Boston offers the best education for Generation Z-ers, ​followed by London, Los Angeles, Zurich, and Singapore;
Central and Eastern European residents benefit from the highest government commitment to user privacy and security in the study, with ​Athens, Prague, Brno, Tallinn, ​and ​Bucharest​ placed in the top five;
internet users in ​Shanghai ​and ​Beijing​ have the lowest Privacy & Security score, followed by Muscat, Jakarta, Lagos, and Casablanca;
Stockholm takes the strongest stance against climate change, ​followed by Zurich andGothenburg.
"The level of connectivity native to Generation Z has shown that not only are values being shared transnationally, but so are movements," said Kücükdere. "Gen Z-ers from Malala Yousafzai to Greta Thunberg are moulding the narrative of their generation, and movements such as ​Fridays for Future​ are proving that they are a voice that demands to be heard. Recognising their voices, it is prime time we reflect upon ourselves, empathise with their concerns, and act on them.
"For this new, evolving demographic, the ubiquity of issues ranging from climate change to growing up through a global economic crisis has made them so fundamentally distinct. To continue attracting talented, young individuals, public officials need to take legitimate action to address their concerns before they risk losing them.
"We hope this study calls upon legislators and private entities to meet their demands and create a more secure, sustainable, and progressive framework moving forward."
The full index and details of the survey can be found at 2019 Best Cities for Generation Z.
You might also like: