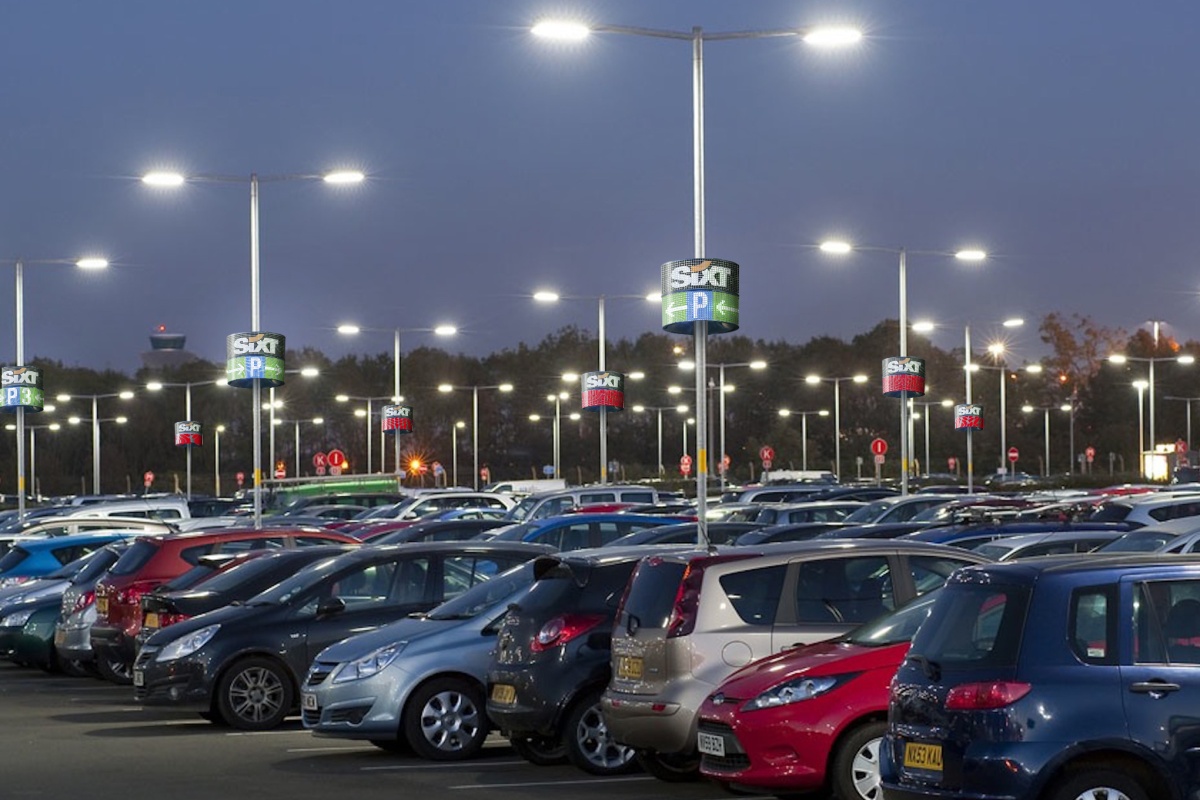 The Cleverciti Circ360 LED signage can be mounted on existing lampposts
Parking technology provider Cleverciti Systems has announced a 360-degree overhead display that provides real-time digital traffic flow information for open-air parking lots.
Described as an industry first, the Circ360 "3D" outdoor parking display also combines provision for advertising space.
"The Circ360 LED displays are ideal for venues like shopping malls looking to enhance the overall customer experience," said Thomas Hohenacker, founder and CEO, Cleverciti Systems.
"[It] turns the daily headache of parking into a simple service that retail property owners can offer their tenants and guests."
Circ360 is an omnidirectional floating LED sign that displays live parking information and messaging from retailers in 360 degrees. It can be mounted on existing lampposts of any size within 15 minutes, the company said.
The displays are intended for a range of dynamic on-street and open-air digital signage applications, including local parking availability, advertising, smart city data, security notifications.
According to Cleverciti, shoppers spend 10- to 12 minutes on average searching for a parking space when they visit a shopping mall which results in significant lost revenue for retailers because customers may spend less time shopping or potentially leave out of frustration.
Cleverciti has developed a complete end-to-end solution for parking detection, guidance and monitoring for on-street and outdoor parking which it claims is in daily operation in 19 countries worldwide.
Its technology aims to help cities to reduce traffic and pollution, allowing drivers to enjoy a seamless parking experience while enabling cities and parking operators to increase their parking revenues.
The company is headquartered in Munich, Germany, with offices in Chicago and the San Francisco Bay in the US.
If you like this, you might be interested in reading the following:
Smarter parking with the IoT
PlacePod is a smart parking sensor for off-street, on-street, municipal and private parking management
Smart parking gets smarter
The company has also added coverage for Latin America, Australia and Asia-Pacific
Relieving the pain of parking
Montpellier in the South of France is one of the cities that has deployed Libelium's smart parking solution to improve its citizens' quality of life