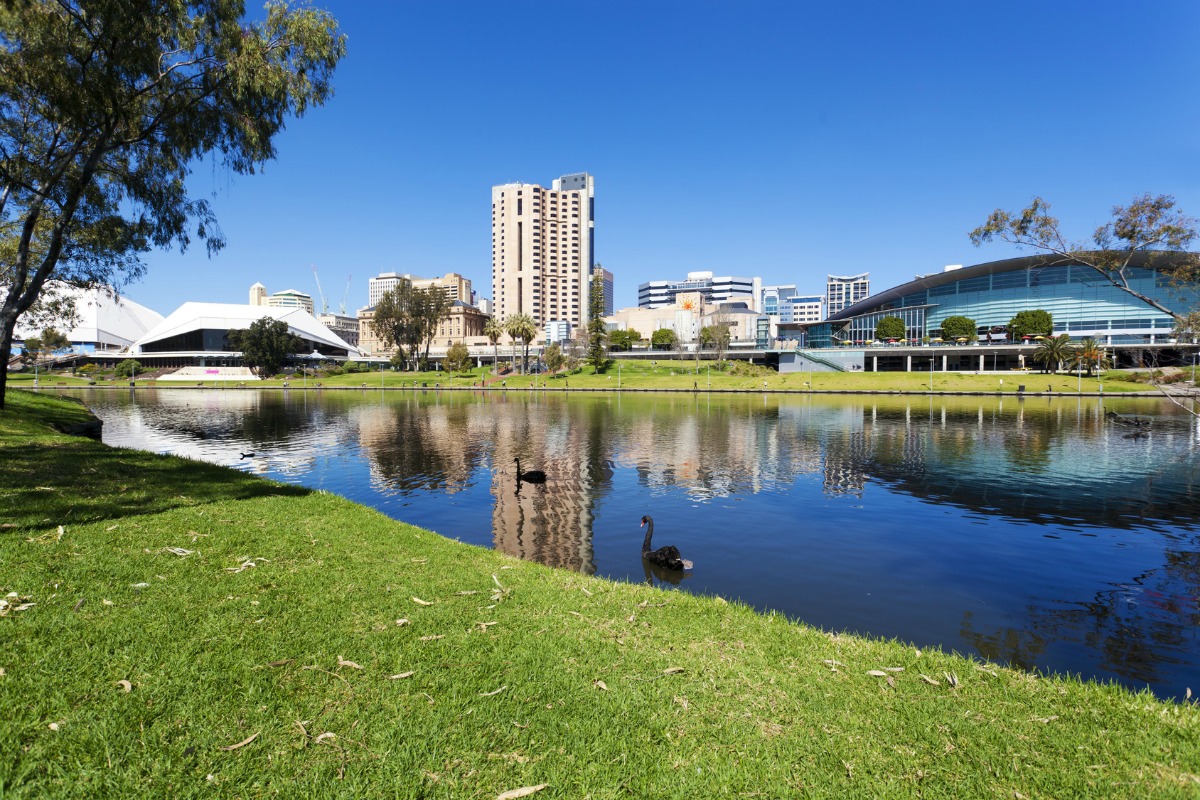 Street lights will harvest light from other ambient light sources within the area
Adelaide is the first city in Australia to trial intelligent street lights following the announcement of the government's multi-million dollar plan to help develop smart, interconnected cities across the country.
Outlined in Australia's Federal Budget 2016-17, the Smart Cities Plan is an initiative to construct '30 minute cities' to allow residents to access all essential work, school and lifestyle services within walking distance. An initial $50m has been earmarked by the federal government to "develop business cases and investment options".
Adelaide installed a strip of 64 LED street lights across the city, which have been designed to dim when not required, as well as harvest light from other ambient light sources within the area. In addition, the lights can communicate and provide real-time monitoring usage statistics and future breakages back to the city council, allowing for quicker response times to outages.
Meanwhile, Brisbane, Hobart and Perth are in the process of installing smart, energy efficient street lighting. Melbourne is also converting 14,000 lights to LED technology. Commenting team leader of industrial design at City of Melbourne, Ian Dryden, said smart street lighting was important for its technical advantages over traditional lighting arrangements. "The great thing with smart lighting is that it's all going to be low energy. Not only does it communicate with itself very well, it also turns on and off with the click of a switch. It's all very instant," he said.
Sydney has already installed more than 5,000 LED street lights, reducing the city's energy usage by almost half since March 2012, saving the city almost $800,000 in reduced energy usage.
While most other major cities are only preparing to embark on energy efficient lighting technologies, hundreds of local councils across Australia have completed various large-scale lighting projects, such as the Lighting the Regions project completed in 2015.
The project involved the replacement of more than 23,000 street lights in collaboration with 16 local councils over north, west and central Victoria, and is expected to save local councils $57m over the next 20 years.