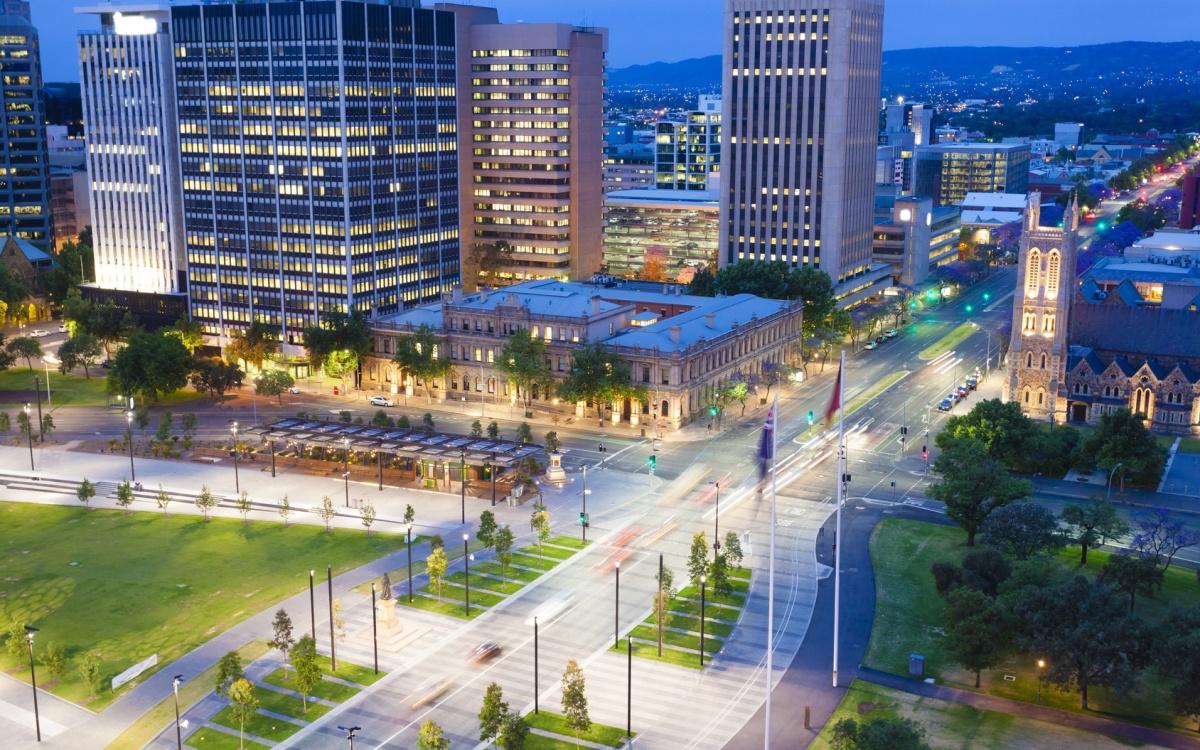 The pilot will measure the dwell time and queue length at intersections
The city of Adelaide and the government of South Australia have introduced a smart city pilot in partnership with Cisco focused on using the Internet of Things (IoT) to help reduce traffic congestion and enable deployment of autonomous vehicles.
Cisco is investing $1m in the pilot which measures the dwell time and queue length of vehicles as they wait at an intersection; a key element for congestion monitoring.
It also calculates rolling averages across the day via a customised dashboard and a suite of metrics that show how well the traffic light sequences are operating at that intersection.
Built on Cisco Kinetic for Cities, an operations platform designed to unlock the power of data from billions of connected devices, the pilot will be split into two phases. In the first phase, six sensors will be set up at the busy intersection of Grenfell and Pulteney.
These sensors will gather intersection-approach traffic information, such as location and speed of vehicles as well as pedestrians. With this information, tailored algorithms to recommend traffic light intervals can be recommended to improve traffic and pedestrian-crossing flow.
The second phase involves an assessment of whether the same infrastructure can be applied to quickly and accurately determine the location and movements of autonomous vehicles, which is critical to being able to manage, direct and control autonomous vehicles.
"Traffic congestion in Australia's cities is getting worse, and we need to act now before autonomous vehicles join our already busy roads," said Kevin Bloch, chief technology officer, Cisco Australia & New Zealand.
"We're very excited to partner with the city of Adelaide and the SA government and analyse the results of this pilot. We believe this technology could have a real impact on drivers, cyclists and pedestrians in Adelaide, and other cities, because its traffic-light network will be able to make real-time decisions."
The first phase of the pilot ran for one week from 29 January to 3 February 2018. Following the successful trial, other intersections in Adelaide will be selected to potentially test and scale the solution city-wide followed by a national roll-out.
Other technology companies including QuantumIT, SQLstream, Quanergy, Astrata, Data#3, and MVIS Australia have also played an integral part in the pilot.
"We are pleased that Cisco has chosen Adelaide to develop and trial its smart city technology. It's a vote of confidence in our growing innovation ecosystem and boosts our reputation as a global leader in adopting smart technologies and smart solutions," added Kyam Maher, science and information economy minister.
"The South Australian government remains focused on establishing Adelaide as a dynamic and liveable smart city underpinned by robust innovation initiatives, digital infrastructure and support programmes to help local business and entrepreneurs thrive."
Cisco selected Adelaide as a Lighthouse City in January 2015, one of nine across the world. As part of the strategic relationship with the city and SA government, Cisco is committed to developing and piloting innovative solutions and this project is an example of the partnership in action.
If you liked this, you might be interested in reading the following:
Ten gigabit network for Adelaide
It is estimated that productivity and efficiency benefits of Ten Gigabit Adelaide could range from $16m to $76m per annum
Consortium to help drive Adelaide's smart city status
Gathering usage date will also help the council know how to better manage traffic and services at events