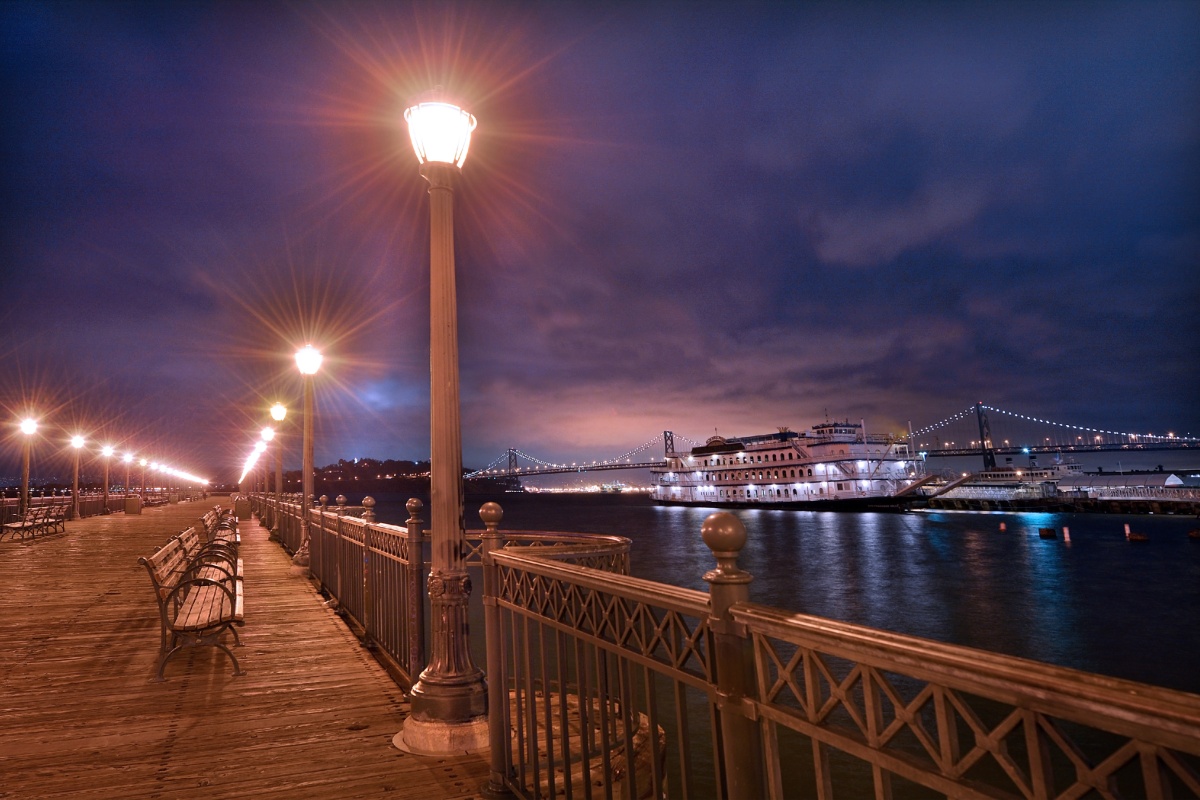 Declining hardware costs are one of the factors helping US smart streetlighting to scale
Smart streetlighting is the first smart cities segment to begin scaling with hardware prices declining, according to a new report by the Northeast Group.
The 306-city survey – the largest to date of the US street lighting market – reveals that the vast majority of the country's largest cities have now either begun or are considering deploying both LED and smart, or connected, streetlights.
Conversion to LED
The Washington, DC-based smart infrastructure market intelligence firm found that over the next decade, almost 90 per cent of US streetlights will be converted to LEDs, while 38 per cent will be networked to become smart. This will lead to cumulative investment of $8 billion, according to the 2nd edition of the United States LED and Smart Street Lighting: Market Forecast (2018-2027) study.
"The smart streetlighting market has continued to grow and cities, utilities and vendors have developed creative solutions for overcoming some of the initial hurdles," said Ben Gardner, president of Northeast Group.
"With lower hardware costs, new streetlight tariff structures, and innovative financing mechanisms, LED and smart street lighting technology is now reaching even small and medium-sized cities. Smart streetlights are now well on their way to forming the backbone of larger smart city initiatives."
Data was collected on the number of streetlights in every city in the US with a population above 100,000, streetlight ownership structures, and progress towards LED and smart streetlight conversions. The survey and resulting study include key players involved in each project and market share data for both streetlight controls and communications vendors.
The study also includes pricing data from recent tenders and insights from upcoming RFPs to highlight key trends emerging in this growing market.
"Smart streetlights are now well on their way to forming the backbone of larger smart city initiatives"
According to the study's market share data, current leaders in the US market include Itron, Telensa, Sensus, Cimcon, Acuity, Signify (Philips Lighting), and Echelon. Other leading smart streetlight vendors include Cisco, DimOnOff, Flashnet, GE, Honeywell, LED Roadway, Schréder, Telematics Wireless and Trilliant, as well as telecom providers such as AT&T and Verizon.
In addition to these hardware, software and communications providers, a number of energy services companies (ESCOs) and financing firms are playing a growing role in the market. These include Ameresco, Energy Systems Group (ESG), Engie, Johnson Controls, Noresco, Siemens, Tanko Lighting, The Efficiency Network (TEN), Plenary Group and a number of others.
If you like this, you might be interested in reading the following:
Miami tops the smart lighting league
IoT Analytics undertook research on 111 cities to find out which ones are embracing digital transformation in the management of streetlights
Who are the smartest streetlight vendors?
Market research and advisory firm, Navigant, assesses the strategy and execution of 14 providers in its latest leaderboard
Chicago reaches smart streetlight milestone
After one year, the city has installed more than 76,000 lights across all 50 wards as part of a four-year modernisation programme