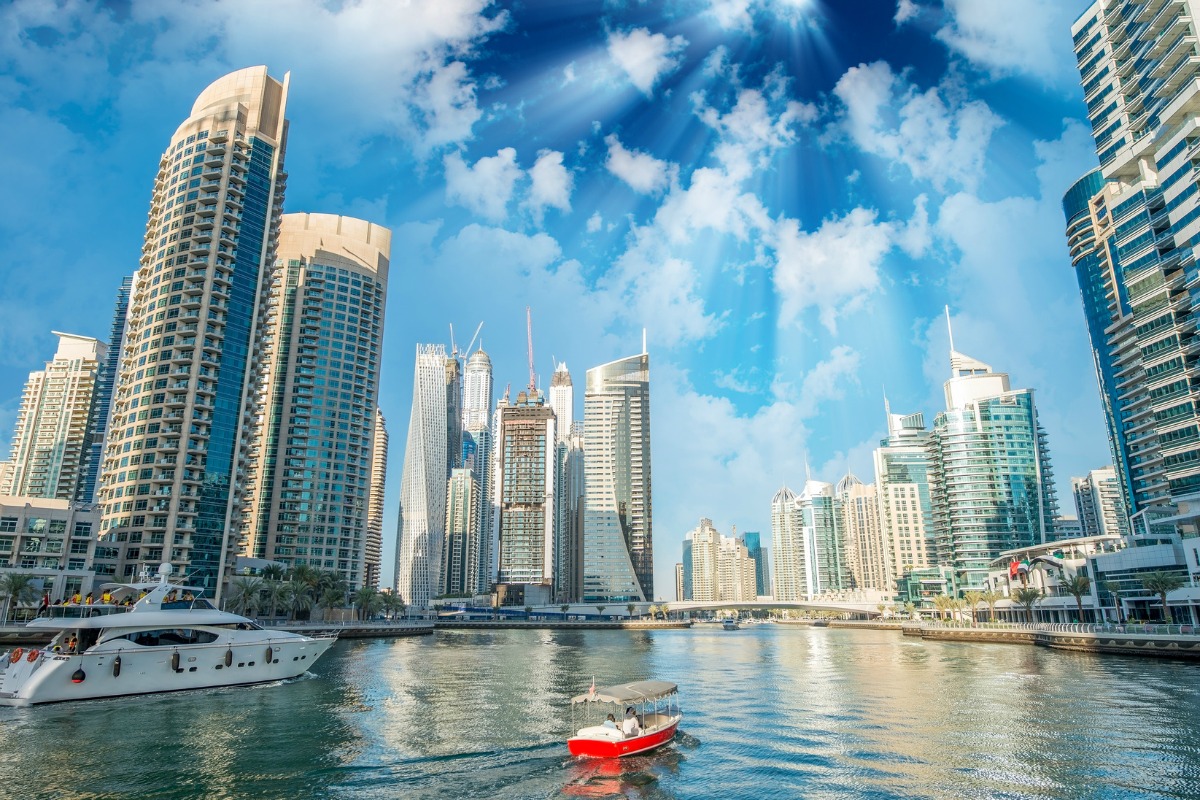 Dubai's initial smart city platform is due to go live by the end of this year
Hewlett Packard Enterprise (HPE) has become one of the key system integrators of Smart Dubai by entering a five-year collaboration agreement with UAE-based telecommunications service provider, 'du'.
The announcement was made at the 36th GITEX Technology Week taking place at the Dubai World Trade Centre until 20 October.
Smart Dubai is the citywide initiative that aims to transform Dubai into a smart city and which supports the vision of His Highness Sheikh Mohammed bin Rashid Al Maktoum to make Dubai the happiest city on earth. It aims to accelerate the development and deployment of solutions to improve quality of life, drive economic growth and create sustainable communities.
du is the strategic partner of Smart Dubai Office for the development and implementation of the Smart Dubai Platform and is leading a consortium of multiple best-in-breed vendors. HPE is one of the companies entrusted with the system integration of the platform designed by Smart Dubai.
Under the terms of the agreement, HPE will provide IT infrastructure, data centre services, operational support and will act as the system integrator for the Smart Dubai Platform. The platform will be the central operating system for the city, providing access to city services and data for all individuals, including private and public sector entities.
The phased project will be rolled out over three stages, with the initial platform expected to go live by the end of 2016.
"Governments and cities globally want to drive sustainable societies, and the UAE's Smart City plan is futuristic and a one-of-its-kind initiative," said Herbert Zierl, managing director Middle East, Hewlett Packard Enterprise. "This is a landmark agreement and we look forward to working with du to support the Smart Dubai Office in achieving its vision to better serve the city and its residents."
Carlos Domingo, chief new business and innovation officer, du, commented: "Our announcement today marks yet another step towards the UAE's smart city transformation – enabled by du's leadership in the smart city agenda, we welcome HPE's technical know-how and demonstrated capabilities as a solid addition for fulfilling our smart city vision; we are delighted to have them on board."
"We remain committed to supporting the UAE leadership's vision of public and private sector partnership (PPP) to innovate, manage and optimise solutions, platforms and processes."
If you liked this, you might be interested in reading the following:
Nokia is the smart choice for Dubai
Government wants to use the IoT to create smart and safe city
smartcitiesworld.net/connectivity/connectivity/nokia-is-the-smart-choice-for-dubai--
DEWA and Philips Lighting in skills and knowledge exchange for Dubai
Philips's innovations will support Dubai in its transformation towards a smart, sustainable and connected city
smartcitiesworld.net/news/news/dewa-and-philips-lighting-in-skills-and-knowledge-exchange-for-dubai-991
Accenture opens Digital Acceleration Center in UAE
The new centre is set to be a digital innovation hotspot for regional organisations
smartcitiesworld.net/news/news/accenture-opens-digital-acceleration-center-in-uae-544
HPE claims a converged first for the IoT
Hewlett Packard Enterprise's new systems integrate data capture, control, compute and storage to help organisations from all sectors take advantage of the Internet of Things
smartcitiesworld.net/news/news/hpe-claims-a-converged-first-for-the-iot-596