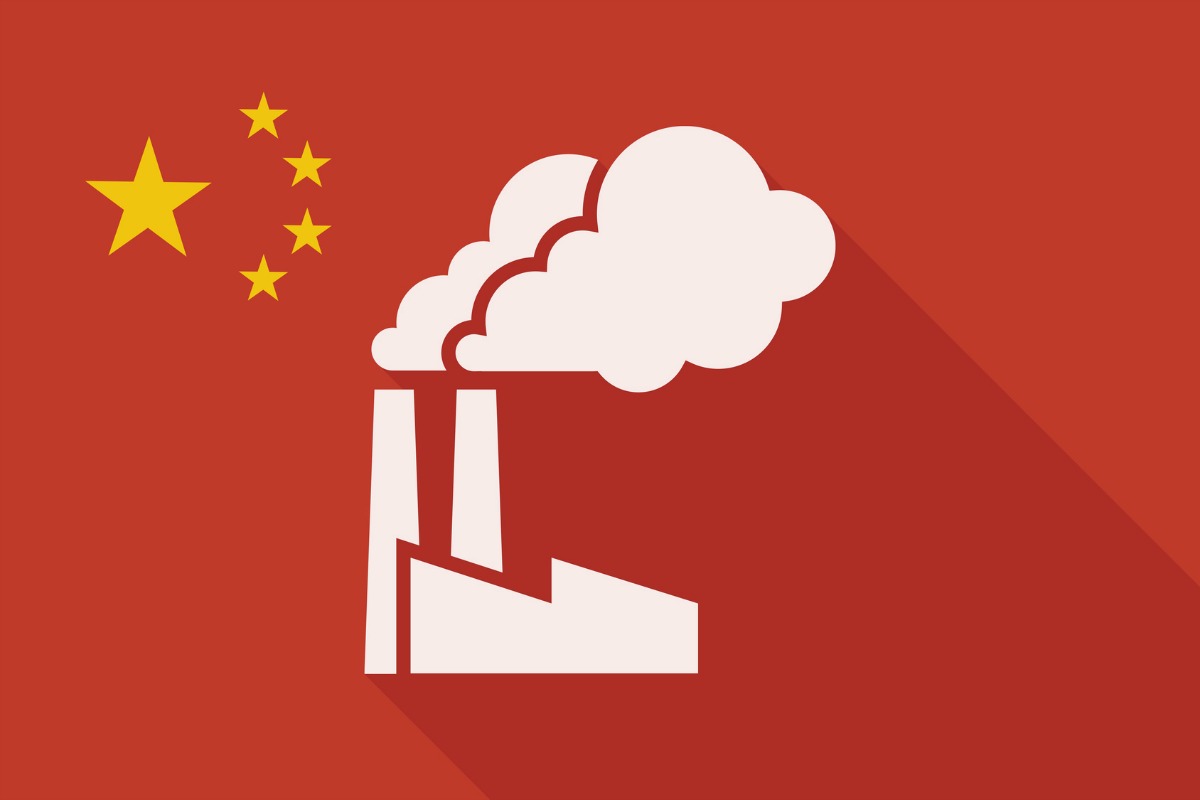 The joint venture will help Chinese factories and industries to modernise
Technology accelerator and industry acquisition firm Internet of Things Inc (ITT) has struck a partnership deal with New Hope Data Technology Co in a bid to take command of the Industrial Internet of Things (IIoT) market in China.
The signing of a joint venture agreement is based on the letter of intent announced in March of this year.
The joint venture will be focused on bringing global industrial IoT solutions to New Hope owned factories, as well as other manufacturing facilities across China.
Chinese industries are rapidly modernising to remain competitive globally. Broad adoption of IoT technologies to improve industrial efficiency could produce cumulative growth for China's GDP of US$1.8 trillion by 2030, analysts from Accenture recently reported.
"We are very excited to be launching in China with such a strong joint venture partner in New Hope, who shares our vision and drive in building out the leading Chinese industrial IoT platform," said Michael Frank, CEO of ITT.
"This recurring annual revenue model in partnership with New Hope's network of factories and businesses is expected to provide ITT with ongoing revenue and a profitable income stream."
Under the terms of the joint venture, ITT will hold a 51 per cent interest and will be responsible for providing global industrial IoT technologies such as sensors, predictive analytics and secured wireless, among other technologies to New Hope's network of more than 600 factories and businesses, in addition to other customers across mainland China.
New Hope will hold a 49 per cent interest in the joint venture and its sales and marketing team, big data platform and IT consultants will be responsible for the joint venture day-to-day operations. New Hope will also invest initially $2m as an operating and working capital loan.
"New Hope Data has already built out a robust data analytics platform and a professional services team, that currently is working with factories in China to monitor and analyse industrial processes and inputs, converting them into actionable insights and knowledge," said Zhao Gang, chairman of New Hope Data Technology.
"This helps the factories' management teams improve operational stability, product quality, profitability and reduce downtime. We see a significant market gap that can be filled with the products and services that the joint venture will be providing for our internal network of factories and external customers across China."
New Hope provides data acquisition, monitoring, data analytics, professional services and knowledge transfer through the implementation of cutting-edge IoT technologies.
With more than 600 subsidiaries and nearly 70,000 employees and annual revenues of approximately 80bn Yuan or $15.5bn and is involved in a wide range of sectors, from agriculture and real estate to infrastructure, chemical engineering, finance and insurance.
If you like this, you might be interested in reading the following:
IoT Inc announces technology partnership
IoT Inc will initially look at acquiring products or services that are near commercialization
smartcitiesworld.net/connectivity/connectivity/iot-inc-announces-technology-partnership
Security framework for the IIoT
The framework also defines risk, assessments, threats, metrics and performance indicators to help business managers protect organisations
smartcitiesworld.net/connectivity/connectivity/security-framework-for-the-iiot