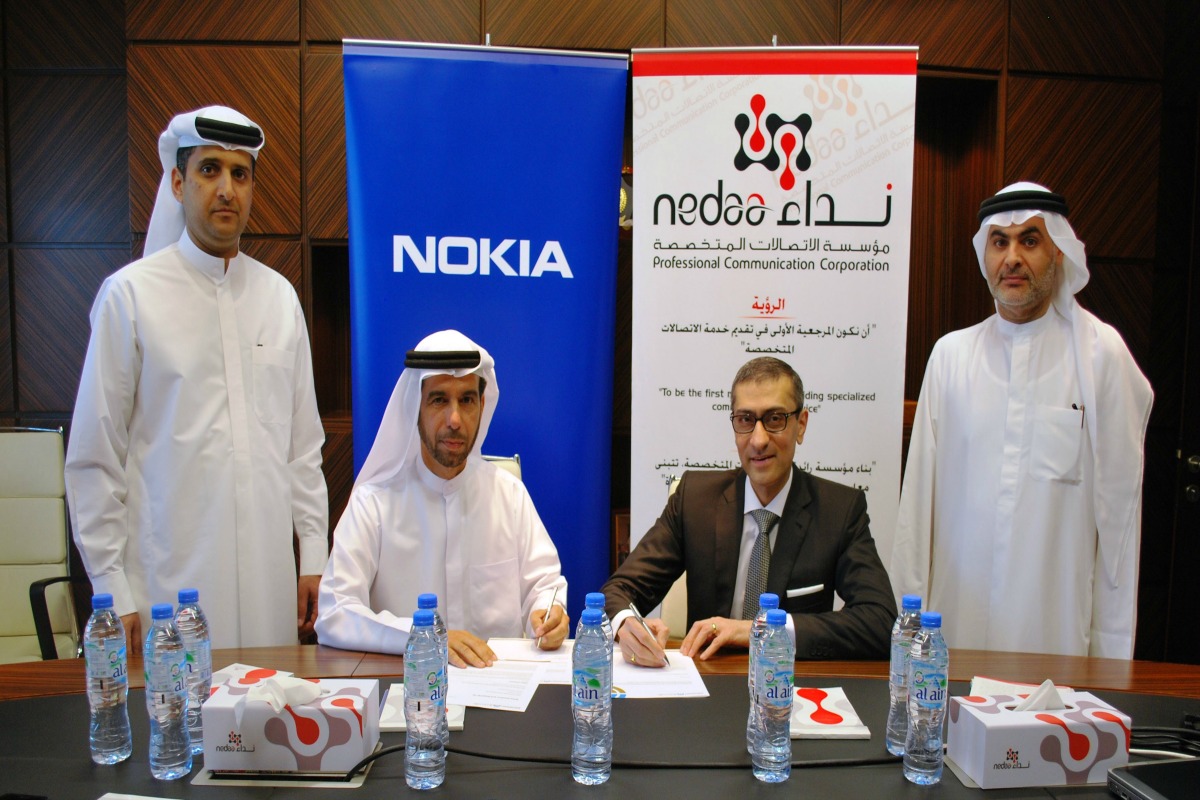 Nokia gets the nod for 5G network in Dubai
Nokia has been chosen by the Dubai government security networks operator Nedaa to deliver the next-generation network for mission-critical and smart city services. The Government wants to apply Internet of Things (IoT) technologies in areas such as emergency services support, e-government, transportation and healthcare to create a safe and smart city for residents and visitors.
Nedaa and its approved technology provider Esharah Etisalat Security Solutions have commissioned Nokia to deploy a smart city solution based on a 5G-ready network that will enable high-bandwidth voice, video and other data applications. The comprehensive scope of the project includes the supply of 5G-ready, mission-critical network consisting of comprehensive security solutions, core and radio access solutions, and IP/MPLS, optical and microwave backhaul network, along with professional services.
Network resources will be shared by various government agencies and departments, enabling the provision of seamless connected services to address stringent requirements for critical communications. Nedaa has appointed Esharah Etisalat Security Solutions to oversee this mission-critical network deployment by Nokia over the next two years.
This latest project with the Government of Dubai builds on Nokia's existing working relationship with the city. In 2001, Nokia started to work with public safety communication networks in Dubai, and the current project will be a continuation to keep Dubai a safe and smart city for its residents and visitors.