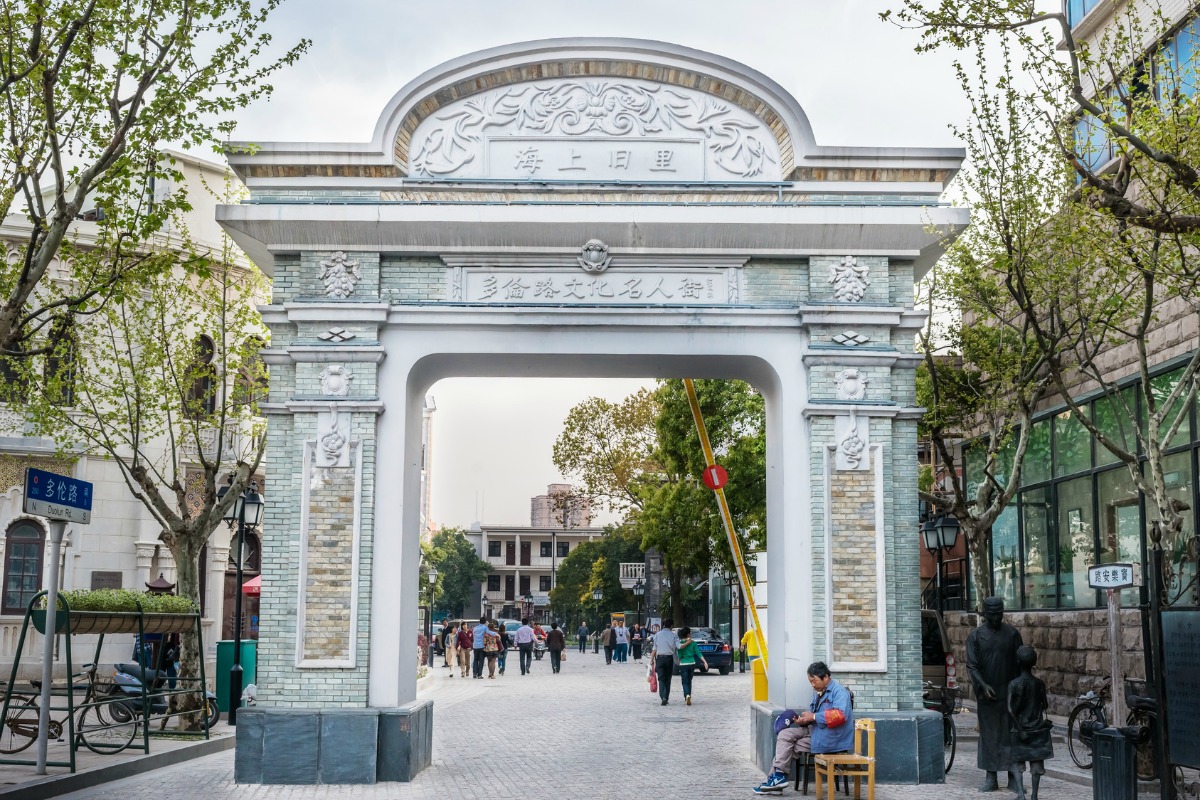 The former industrial district of Hongkou is being transformed by smart services
Shanghai Oriental Pearl Group, a broadcasting, media, manufacturing and property company, has selected Nokia to deploy an LTE network in the 700 megahertz spectrum band for smart city and public safety applications.
This will transform Shanghai's former industrial district of Hongkou through a range of new smart city services, for which Nokia will supply communications based on FDD-LTE technology.
Nokia Shanghai Bell, Nokia's joint-venture company in China will provide the deployment and services.
The LTE network is being deployed to provide broadband connectivity for city services, specifically high-speed wireless links to video from cameras used for traffic control, video monitoring and analysis, and additional services in future.
"This collaboration with Shanghai Oriental Pearl Group is an important first step in efforts to bring smarter services to China's largest city and critical business and innovation hub," said Jin Jian, head of enterprise and public sector at Nokia Shanghai Bell.
The network is based on Nokia's FDD-LTE solution and offers the data capacity needed to support a variety of bandwidth-intensive video formats, including high-definition and ultra-high definition 4K, 3D and more. This deployment marks Nokia's first for LTE technology in the 700 MHz spectrum band in China.
In addition to network infrastructure, Nokia Shanghai Bell's global services team will provide services including systems integration, network planning and implementation.
"Nokia has been an excellent partner for these new smart city initiatives. [Its] LTE 700 MHz technology performed extremely well in testing and the strong local support from Nokia Shanghai Bell has been very beneficial as well," added Ding Yong, general manager of Oriental Pearl Digital TV.
"We look forward to our continued close cooperation to bring smart city services to the people of Shanghai."
If you like this, you might be interested in reading the following:
Nokia helps build 'smart region' from the ground up
The collaboration will include construction of a data centre and related telecom infrastructure and deployment of an IoT network
smartcitiesworld.net/connectivity/connectivity/nokia-helps-build-smart-region-from-the-ground-up
The path to smart cities documented
A new report from Nokia and Machina Research examines the strategies of 22 cities as they become smart, safe and sustainable
smartcitiesworld.net/news/news/the-path-to-smart-cities-documented-1093
Nokia's bid to lead in 5G, IoT and the Cloud
Mobile World Congress will see the company demonstrate its intention to lead in high performance networks as well as expand into new verticals
smartcitiesworld.net/connectivity/connectivity/nokias-bid-to-lead-in-5g-iot-and-the-cloud