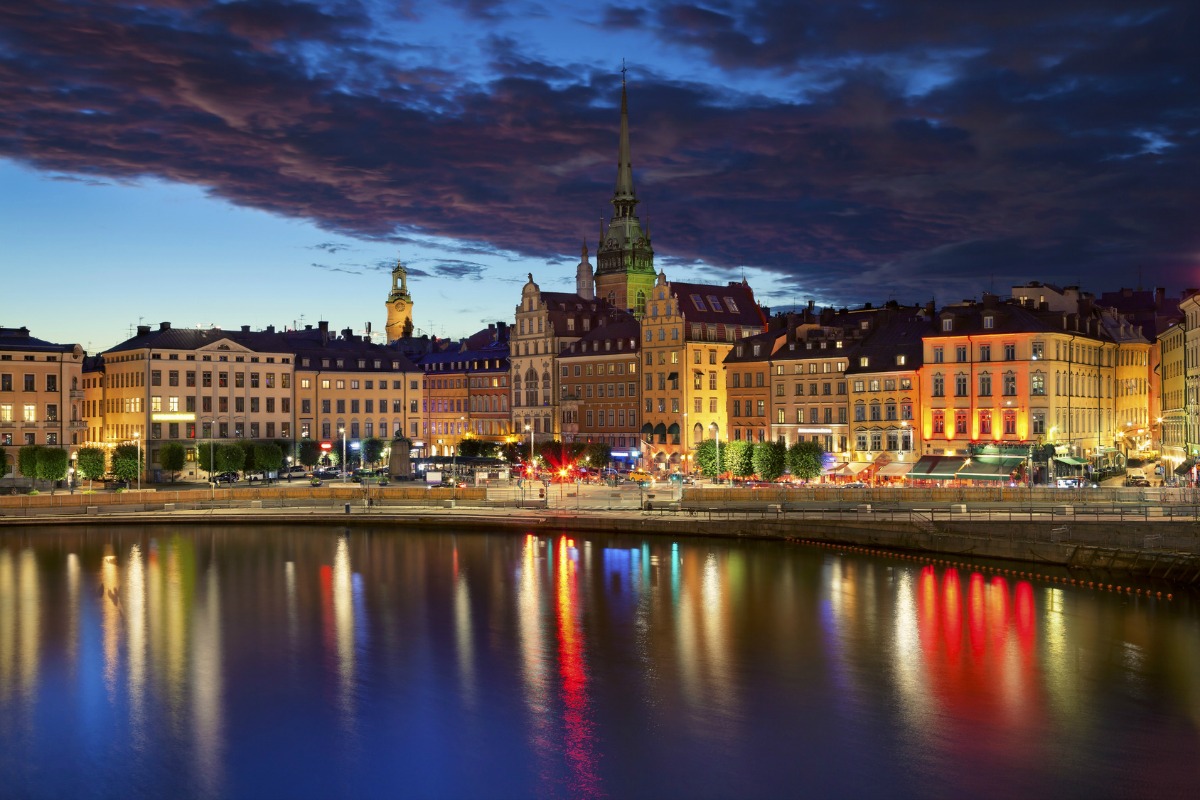 The deployment is helping Stockholm to move closer towards its larger energy efficiency goals
Silver Spring Networks has announced the latest deployment of its Starfish Internet of Things (IoT) cloud mesh network in Stockholm, Sweden.
The open standards platform has been selected as part of the EU-funded 'GrowSmarter' program which aims to drive efficiency, sustainability and economic initiatives in the Swedish capital and other European cities.
The IoT platform and solutions provider will also initially roll out its standards-based IPv6 platform and solutions to upgrade ageing lighting infrastructure with intelligent street light controls as part of the programme.
GrowSmarter aims to deliver smart innovation energy, infrastructure and mobility solutions in three so-called Lighthouse Cities – Stockholm, Sweden, Barcelona, Spain, and Cologne, France – to achieve goals such as reducing greenhouse gas emissions by three fifths as well as creating up to 1,500 jobs.
"Cities and the industry need to collaborate more closely together on innovation to break the status quo of silos and drive more horizontal-focused models," said Gustaf Landahl, head of departments, City of Stockholm. "Through GrowSmarter's programme and solutions such as those delivered by Silver Spring Networks, Stockholm is closer to meeting its larger sustainability and energy efficiency goals."
"We see great synergy between GrowSmarter's programme goals and Silver Spring's own vision of a horizontal platform helping to stimulate sustainable innovation within the constraints of city bureaucracy and governance," added Eric Dresselhuys, executive vice president of global development, Silver Spring Networks.
"By demonstrating the efficacy of open standards in enabling interoperability within intelligent lighting systems, we are thrilled to offer Starfish in Stockholm, and to help contribute to the city's larger economic development and sustainability goals."
Starfish is Silver Spring's international Internet of Things (IoT) public cloud network and data service that arms commercial enterprises, cities, utilities, and developers with two-way command-and-control, near-real time telemetry and industrial-grade security to every device.
Stockholm will join other cities around the world where Starfish has been deployed including: Bristol, Copenhagen, Glasgow, London and Crossmolina, Ireland in the UK; Chicago, Providence, San Antonio and San Jose in the US; and Kolkata, India.
If you were interested in this story, you might want to take a look at the following:
Stockholm comes first in connected city index
London is judged the most mature when it comes to information and communication technology in Ericsson's world ranking of 41 countries
smartcitiesworld.net/connectivity/connectivity/stockholm-comes-first-in-connected-city-index
UrbanControl to sell Silver Spring smart street solutions
New solution to maximise smart city infrastructure
smartcitiesworld.net/news/news/urbancontrol-to-sell-silver-spring-smart-street-solutions-269
Silver Spring announces London roll-out for Starfish solution
Wireless mesh canopy across Westminster will be used for an expanding range of IoT and smart city applications
smartcitiesworld.net/connectivity/connectivity/silver-spring-announces-london-roll-out-for-starfish-solution