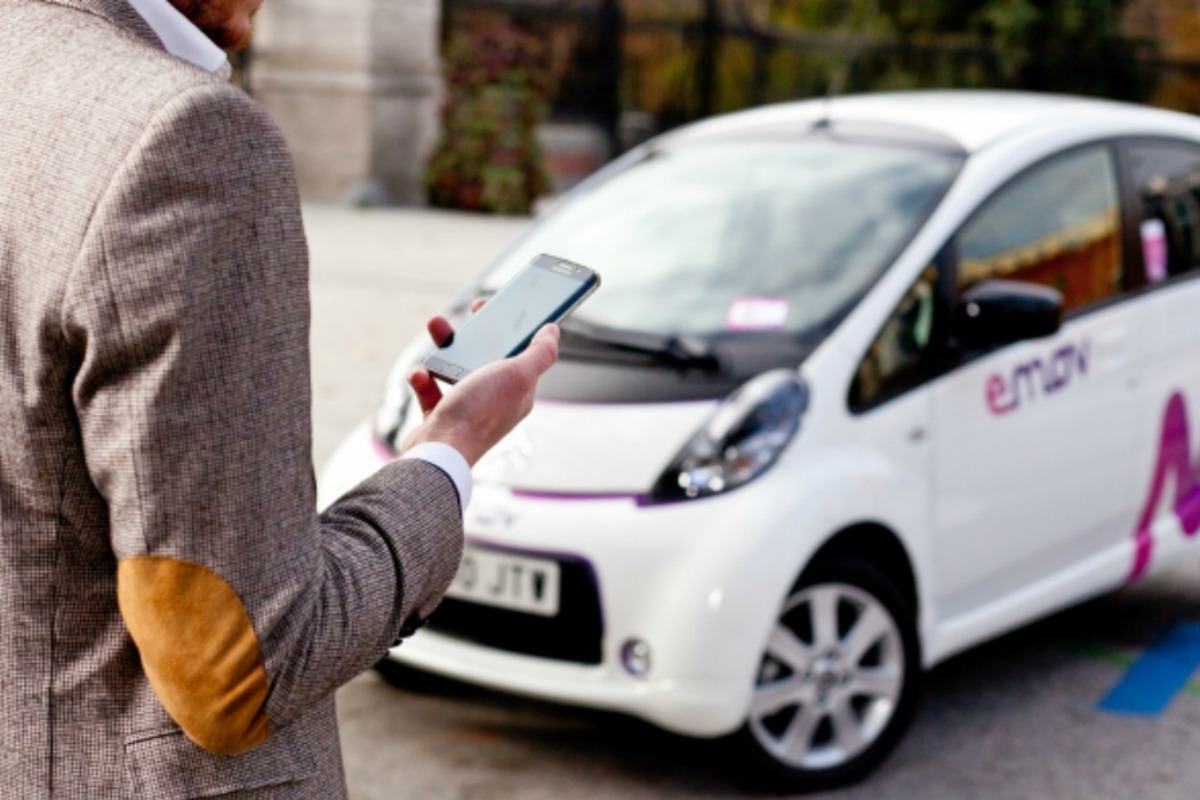 The Emov electric car project in Madrid, which EYSA launched with PSA Group Picture: PSA Group
Smart mobility solutions provider EYSA has acquired P3 Global Management (P3GM), a global smart city development company, in an all cash-transaction.
P3GM focuses on bringing advanced bike-share systems to small- and mid-sized cities through an approach that brings turn-key mobility infrastructure to cities at no cost to taxpayers.
Its first programme, Skybike, based in Florida's West Palm Beach, launched in June 2015 and comprises 150 bikes across 14 stations, with more than 13,000 registered users.
This was followed by the Hudson Bike Share, whose 300 bikes supplement nearly one third (29 per cent) of the Mile Square City's population, and achieved more than 150,000 rides in its first year.
"We believe the opportunity in the smart city space is huge and it's evolving fast," said Matias de Tezanos, co-founder of P3GM and founder of PeopleFund the lead investor of P3GM.
"We are very proud to see our portfolio company acquired by EYSA, the alignment both companies in the US will be key to scaling and providing better smart mobility solutions to the municipal marketplace."
"We built P3GM with a clear vision to be a trusted long-term partner, guiding cities through their smart city transformation and unlocking social, environmental and economic (SEE) value," said co-founder Sergio Fernandez de Cordova.
"It's great to share that vision with EYSA, and have the opportunity to join forces with [its] team."
Among various international projects, EYSA is curator of Madrid's Emov electric car share service and regulated surface parking platform Elparking. It launched the service at the end of last year with PSA Group.
EYSA said it has an aligned strategic vision to change the habits of people in cities through smart mobility solutions that improve the efficiency of municipalities, and reduce their environmental impact.
"With the acquisition of P3GM, we now have a platform and a foothold in the American municipal market, thus giving us the opportunity to expand our footprint as well as grow the already successful bike share programmes." added Javier Delgado, CEO of EYSA.
If you like this, you might be interested in reading the following:
Manchester in Mobike European first
Mobike will work with councils and developers to identify the most suitable locations to expand the programme
smartcitiesworld.net/news/news/manchester-in-mobike-european-first-1862
Ford launches bike-sharing in the Bay
The regional bike-share network is designed to enhance sustainable transportation in the San Francisco Bay Area
smartcitiesworld.net/news/news/ford-launches-bike-sharing-in-the-bay-1843
Bike-share programme enters China
Baicycle allows users to locate, rent and unlock their bicycles via a GPS enabled smartphone app that helps riders navigate their city
smartcitiesworld.net/news/news/bike-share-programme-enters-china--1495