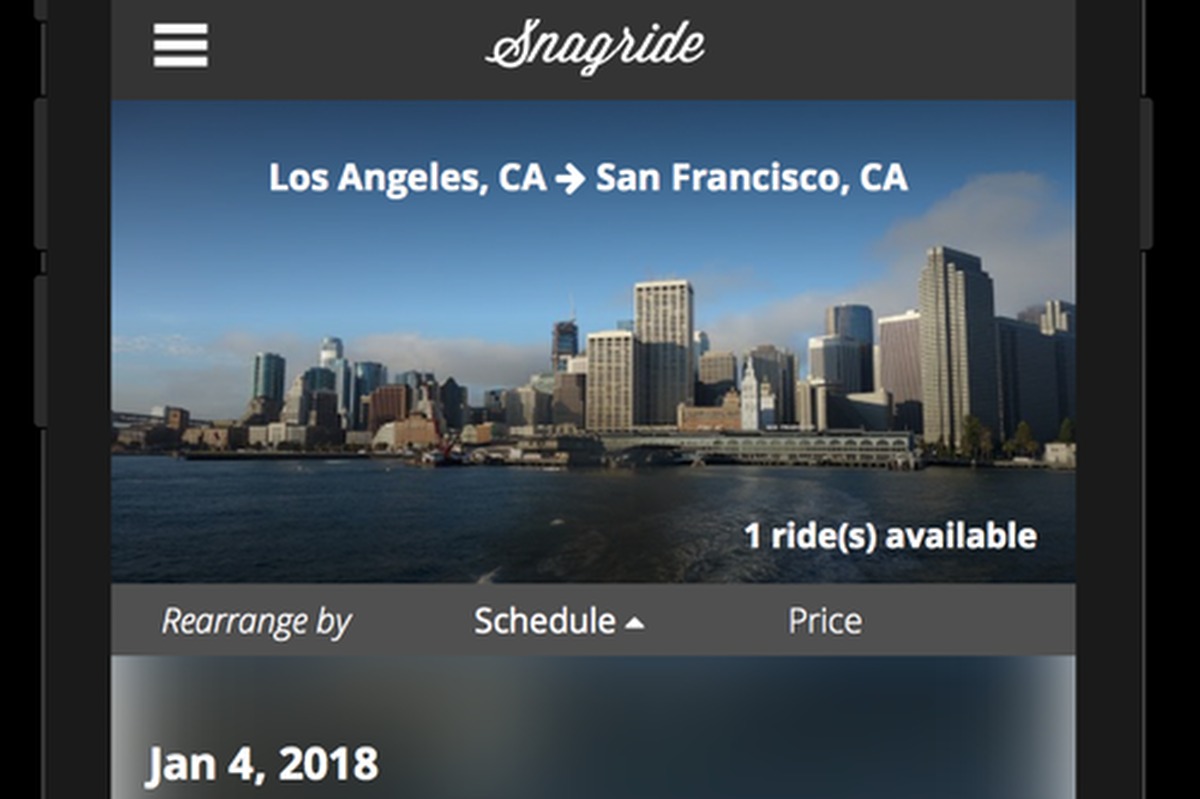 SnagRide is America's first long-distance ride-sharing community
SnagRide, a ride-sharing platform built on the Ethereum blockchain platform, that aims to connect drivers and passengers with affordable, long-distance travel, has announced the launch of a cryptocurrency presale (Mile token).
SnagRide claims it is the first long-distance ride-sharing community in the US that combines artificial intelligence with blockchain technology through smart contracts.
The presale phase of the crowdsale is scheduled to take place over a four-week period, starting 10 January 2018. The presale will be followed by SnagRide's official crowdsale campaign.
"We've revolutionised the concept of ride-sharing by introducing a platform that builds atop blockchain, equipped with a level of encryption, protection and efficiency unavailable in any other type of ridesharing application within the US right now," said Terry Chan, founder and CEO of SnagRide.
"As America's first long-distance ride-sharing community that draws on AI and blockchain technology through smart contracts, SnagRide is poised to be a disruptive and unique platform."
According to SnagRide, smart contract technology enables the new platform to securely manage the lifecycle between drivers and passengers that are willing to travel together between cities. Its artificial intelligence (AI) bot uses data analytics from Ethereum smart contracts to match drivers and passengers who are willing to travel together.
The AI technology matches drivers and riders based on their demonstrated habits and preferences from prior SnagRide journeys.
SnagRide aims to provide a more convenient and comfortable travelling experience, one that is affordable, eco-friendly and reliable. "We are very excited for SnagRide to be released in the App Store and Android Play Store for download in the coming months, delving into the ride-sharing market that has desperately been in need of a long distance ride-sharing service," added Chan.
Participants in SnagRide presale can purchase Mile tokens with BTC, ETH and LTC payments. The platform also offers a bonus to early investors. Those who participate during the first week of the pre-sale stand to receive a 40 per cent bonus. The bonus percentage will reduce by 10 per cent each week, leading to 10 per cent during the fourth week of the presale.
SnagRide has set a maximum cap of 100 million Mile tokens, of which 84 per cent will be distributed to the public, 15 per cent will be retained by the team, and one per cent will be allocated for bounties. All unsold tokens after the completion of crowdsale will be burned, it said.
If you like this, you might be interested in reading the following:
US cities get smarter with on-demand rides
Uses can search Ride-share, car-share, taxi and other personal transport options in a single app
On-demand shared rides shuttle comes to Europe
Via's mission is to re-engineer public transit, from a regulated system of rigid routes into a dynamic, on-demand network
Verizon and Columbus Yellow Cab partner in ride-sharing
The two companies are automating and streamlining cab reservation and payment process across Ohio