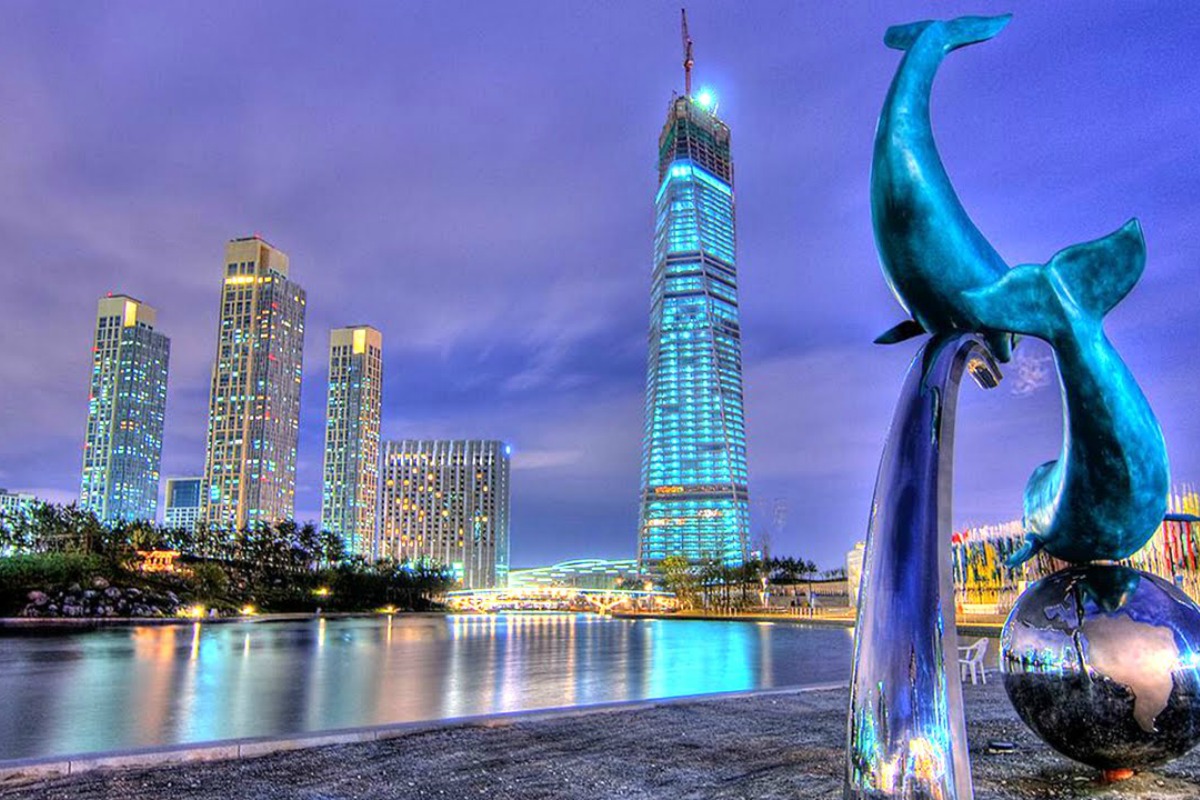 The smart city Songdo will be host to the IoT accelerator programme
A programme designed to provide start-ups with an opportunity to test and deploy Internet of Things applications and devices is launching in the Songdo International Business District (IBD) in South Korea, which claims to be the world's first smart city built from the ground up.
It is being run by the global IoT accelerator, SparkLabs, which is located in Songdo with support from the IBD, South Korea's President Park's innovation centre initiative, the Cisco Innovation Centre in Songdo, the Syntrend creative park in Taipei, and other partners.
"It took a lot of coordination and some patience to work with the various entities involved, but I'm excited that we are ready to launch," said Alex Namkung, director of the SparkLabs' IoT programme. "The programme represents an unprecedented opportunity where IoT startups can test and deploy in the world's first smart city, in the world's most connected country."
The programme will run from 16 November to 19 April 19th and each company will receive up to $50,000 in investment along with free office space and other perks. Early entrants reflect the wide range of technologies related to the IoT and smart cities. There are some consumer hardware start-ups, but the majority are related to building more intelligent cities, improving industrial operations and applying cutting edge technologies, such as computer vision and artificial intelligence, to enterprises. Such companies include:
Augmented Knowledge, Seoul: an augmented reality (AR) solutions company currently focused on the airline and machinery maintenance industries. The company's flagship product revolutionises aircraft maintenance through the use of its patented image recognition technology and real-time AR visualisation of mechanical parts and the work environment. Sparklabs IoT is helping the company enter the US and other targeted markets.
Falkonry, Santa Clara, California: provides artificial intelligence in a box without the need for a data scientist. The company seeks to extract value from data of industrial operations, IT and IoT that was previously 99 per cent untapped. At already integrates directly with Splunk, OSISoft PI, and Azure IoT Suite.
Blue Marine Technologies (BMT), Seoul: a smart street lighting company that builds smart city lighting infrastructure. The company is installing its IoT street lamps in Korea and other parts of Asia. Using a high-insulation, low-cost ceramic coating on lamp poles, BMT's smart lighting product significantly reduces costs and greenhouse gas emissions while improving public safety and providing a wide range of sensor-generated data.
Mentors for the programme are located across the globe and come from such companies as Cisco, SAP, IBM, Sphero, Samsung, Evrything, Verizon Ventures, Autodesk and others.
The SparkLabs IoT programme is open to local and overseas start-ups. For further information on how to apply, go to www.sparklabsiot.com
If you liked this, you might be interested in reading:
South Korea deploys nationwide IoT network
The low power wide area network, based on LoRa technology, follows completion of a nationwide LTE-M roll-out earlier this year
smartcitiesworld.net/connectivity/connectivity/south-korea-deploys-nationwide-iot-network
Samsung and SK Telecom will deploy the world's first commercial IoT-dedicated nationwide LoRaWAN network in the city of Daegu
smartcitiesworld.net/connectivity/connectivity/iot-global-first-in-korea
Supporting smart city growth in South-East Asia
GemPower Cloud wants to help manufacturing and process industries in Singapore and across the entire South-East Asian region play their part in the development of smart cities
smartcitiesworld.net/news/news/supporting-smart-city-growth-in-south-east-asia-662