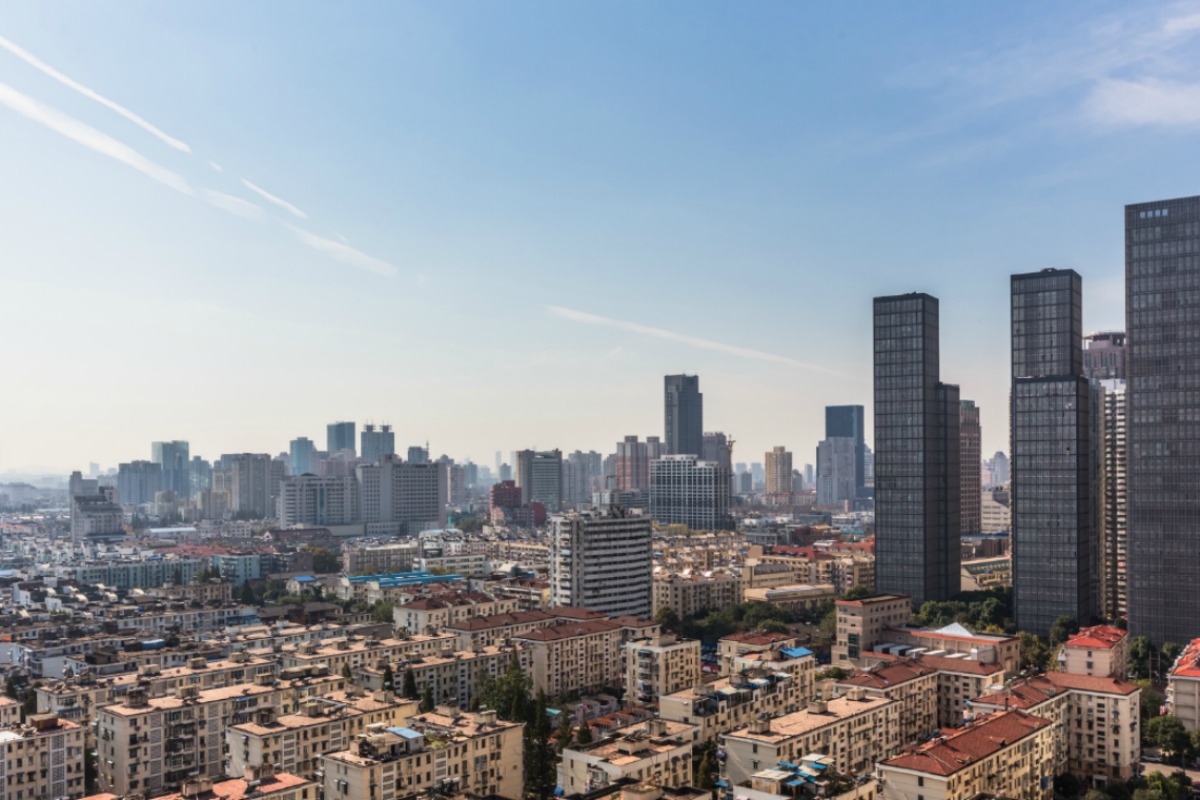 City of Nanjing is home to the new IoT demo base dedicated to LoRa
Chinese telecoms vendor ZTE Corporation plans to deploy more than 30 Internet of Things (IoT) demonstration bases across the country to help foster LoRa technology innovation.
To help deliver on the initiative, ZTE has teamed up with Semtech Corporation with the first demonstration base unveiled at this week's China LoRa IoT summit in Nanjing which runs 18-19 October. ZTE expects the full roll-out of the demonstration bases to be completed by the end of 2016.
The China LoRa Application Alliance (CLAA) IoT demonstration base allows IoT solution providers to deploy and test their applications over a low power, wide area network (LPWAN).
CLAA is a cross-industry, cross-department national body participated in and built by IoT application and innovation entities from a variety of industries, and is led by ZTE. The demonstration base programme is the result of a cooperative formed by solution providers, government agencies, and educational institutions to standardise the development of IoT applications in China around the LoRaWAN protocol from the LoRa Alliance.
The initiative aims to provide LoRaWAN-based, carrier-level networks that all members of the cooperative can use to deploy and test their IoT applications. The cooperative also provides a supportive environment in which its members can work together to troubleshoot issues, develop new innovations and accelerate the adoption in China of IoT solutions based on LoRa technology.
More than 210 solution providers have committed to using Semtech's LoRa Technology to enable IoT applications in a broad range of markets.
"IoT has tremendous potential to improve the quality of life for the citizens of China," said Liu Jianye, secretary-general, CLAA. "By working together with our solution providers, government agencies, and educational institutions to create an IoT demonstration base which have deployed more than 20 applications based on LoRa Technology for the CLAA network, we believe we can accelerate the adoption of LoRaWAN-based IoT solutions across the country.
"Our goal is to continue to expand this ecosystem and to work together with Semtech to make LoRa Technology and the IoT a success throughout China," he added.
Semtech and ZTE are members of the LoRa Alliance, a group of more than 400 companies committed to driving and enhancing the LoRaWAN specification to ensure interoperability and scalability of LPWANs and IoT applications.
Through its work with member companies and IoT industry groups, the LoRa Alliance is making LoRaWAN the standard for LPWANs focused on low-power, long-range IoT applications. There are LoRaWAN public and private networks in more than 50 countries worldwide.
If you liked this, you might be interested in reading the following:
Smart City LoRaWan network unveiled in China
Network of sensors and IoT solutions allows the city to track and analyse critical data from sensors located throughout its 2.5-mile span
smartcitiesworld.net/news/news/smart-city-lorawan-network-unveiled-in-china-825
Chinese academy and Sensity create global platform
Joint venture will focus on the development of smart city solutions for China and worldwide
smartcitiesworld.net/connectivity/connectivity/chinese-academy-and-sensity-create-global-platform
LoRaWAN IoT network deployed in Japan
LoRa Alliance members Semtech, Actility and Hon Hai Precision Industry are working with the Japanese corporation SoftBank to design the low power, wide area network
smartcitiesworld.net/connectivity/connectivity/lorawan-iot-network-deployed-in-japan