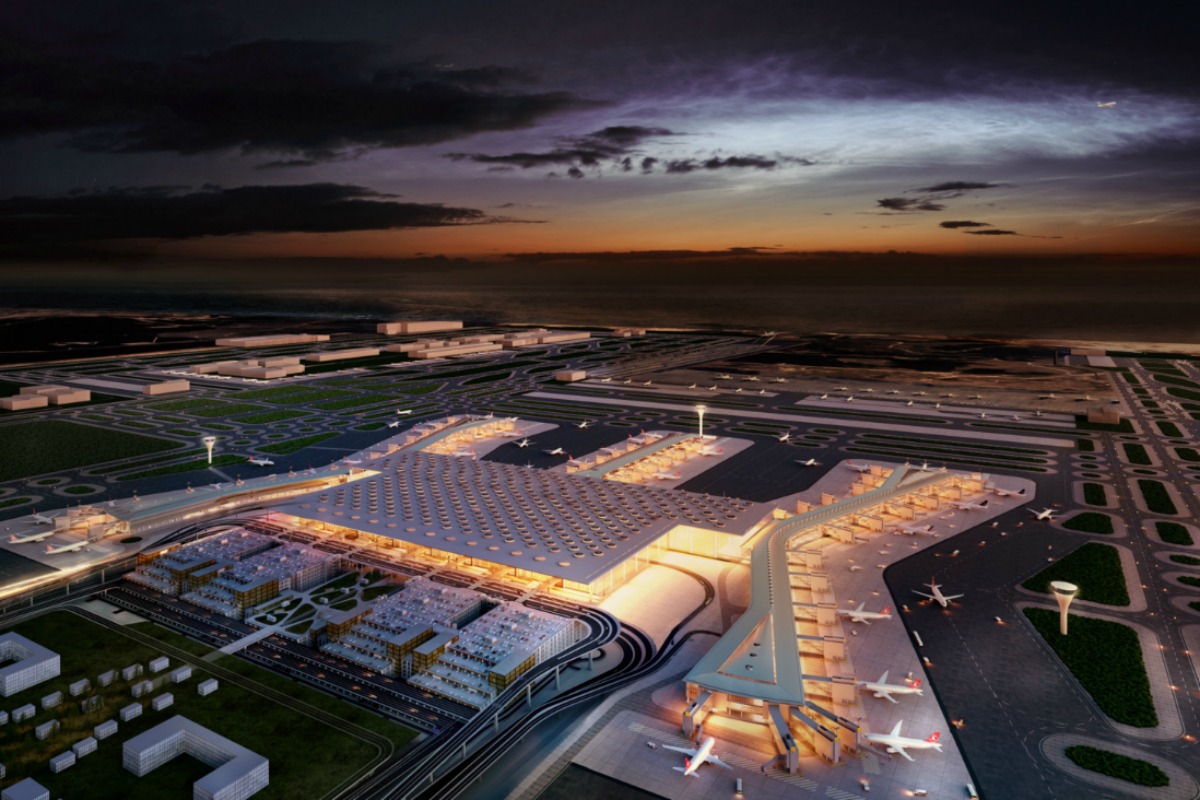 When completed, Istanbul New Airport will have an annual passenger capacity of 200 million
Istanbul New Airport has announced it is deploying Swiss developer and manufacturer R&M's cabling infrastructure as a high-performance platform for its mission-critical IT systems.
The first phase of the new airport will be constructed in 2018 with the opening of two runways and a terminal with a capacity of 90 million passengers. It will be the first 'completely digital-first" airport in the world and the first to receive TIER 3 certification.
R&M aims to finish the installation of the cabling infrastructure by first quarter of 2018. On completion of the first phase, the manufacturer will have supplied a total length of 4,500km of copper and over 1,600km of fibre-optic cables.
The high-performance cabling network will connect and support the key airport systems including its ICT infrastructure for security, police and customs. Each of these systems has required customisation of the cabling including specific colour coding.
In total, 45 different R&M products were selected for this project by İGA, the company building the new airport. These include Netscale, a high-density fibre cable management solution as well its flagship automated infrastructure management solution, R&MinteliPhy, which centralises and automates the entire cabling infrastructure.
"We are developing lots of innovative solutions and our airport will be a technological benchmark," said Ersin İnankul, CIO at İGA. "We started our work with the cabling as it is the basis for all the running infrastructure. The announcement system, fire alarms, cameras, card access systems, flight management, ATC systems will run on R&M's fire-resistant copper cables."
Once complete, the new airport will host flying to more than 350 destinations with an annual passenger capacity of up to 200 million. When all four phases of the airport are completed it will have six runways, 250 aircraft and parking facilities for 18,000 cars.
"We have more than 50 years of experience in the ICT market. Mega-projects such as at the İstanbul New Airport give us the opportunity to create real added value by developing customised products meeting the specific needs of the customer," added Michel Riva, CEO of R&M.
"Cabling infrastructure typically features 20-year refresh cycles, so the reliability of the network is extremely dependent on quality tested products. For a 24-hours business the highest reliability is essential as any downtime can significantly impact operations and passengers."
If you like this, you might be interested in reading the following:
Billund Airport increases passenger visibility
The airport handles an average of more than three million passengers a year and is Scandinavia's tenth busiest airport
Hamad International inks MoU for smart airport
A particular focus for the strategic partnership will be in the area of Internet of Things (IoT) as well as autonomous machines
Cisco makes major contribution to cable industry
More than 20 engineers working in R&D for the past two years have developed a validated reference design for a digital echo canceler