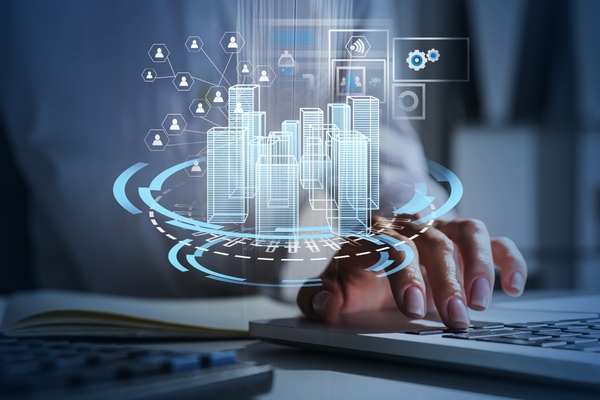 ETSI wants to support cities to become smarter and more equitable
The standards body ETSI has assessed the different citizen-related issues that smart city standardisation needs to address and made the information available in a technical report.
They include accessibility, usability, interoperability, personal data protection and security, and how services to citizens are to be designed to maximise benefits to the community.
Aligning with SDG11
ETSI is officially recognised as a European Standards Organisation (ESO) and provides its members with an open and inclusive environment to support the development, ratification and testing of globally applicable standards for information and communication systems, applications and services across all sectors.
The ETSI TR 103 455 study by its Human Factors Technical Committee (TC) gives an overview of existing ETSI and other SDOs standards in that field, including ETSI community indicators. It aligns with the UN Sustainable Development Goal 11 to make cities inclusive, safe, resilient and sustainable.
Local communities are essentially users of standards, rather than participants in standards processes. As a result, standards can be confusing for them, and the needs of the citizen must be addressed in standards processes.
In ETSI TR 103 455, the Human Factors committee, with the support of the European Commission and the European Free Trade Association (EFTA) Secretariat, makes a comprehensive set of recommendations for the preparation of guidance material to help cities, codes of conduct to help service to the citizen, and standards measures needed to design citizen services.
"To meet public policy objectives under these circumstances, cities need to change and evolve, but in times of ever tighter budgets this needs to be achieved in a smart way"
Matthias Schneider, TC Human Factors chairman, said that the report constitutes the first time that local community citizen and consumer requirements in the context of standardisation have been addressed. He added that it provides a helpful basis for future standardisation to better involve local communities.
Stephen Russell, secretary general of ANEC, which acts as a voice for European consumers on standardisation, added that it was hopeful the report would lead to a much-improved understanding both within local authorities and in the standards organisations.
ETSI recognises the need for cities to function far more smartly. In a statement, it said cities are becoming more and more of a focal point for economies and societies at large, particularly because of ongoing urbanisation, and the trend towards increasingly knowledge-intensive economies, as well as their growing share of resource consumption and emissions.
It stated: "To meet public policy objectives under these circumstances, cities need to change and evolve, but in times of ever tighter budgets this needs to be achieved in a smart way: our cities need to become smart and sustainable cities and communities.
"Equal treatment for all citizens needs to be ensured, and account needs to be taken of data privacy concerns relating to their personal information. More than ever in a post-Coronavirus world, it will be important to keep these needs at the forefront of societal development."
ETSI is a not-for-profit body with more than 900 member organisations worldwide, drawn from 65 countries Members comprise a diversified pool of large- and small private companies, research entities, academia, government and public organisations.
You might also like: