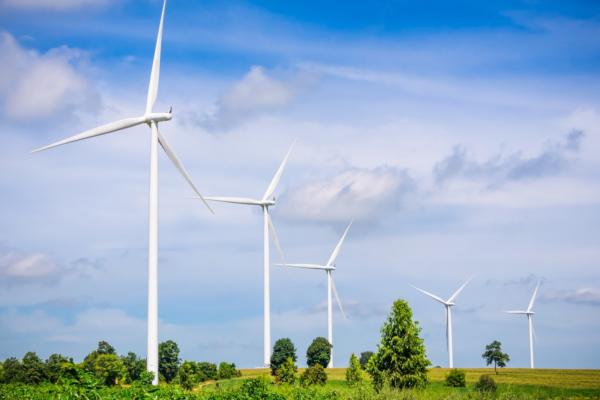 Biden is the latest world leader eyeing the net zero club and aims to join in 2050
Joe Biden has hit the ground running as US president, determined to make up for the somewhat eventful four years of his predecessor in office, rebuild international alliances and, critically, put climate at the heart of his presidency. Biden is the latest world leader eyeing the net zero club and aims to join in 2050. To do so, there's the minor issue of decarbonising every single sector in the United States - electricity, cars, buildings, farms and factories to name a few.
The recently announced $2 trillion American Jobs Plan is a dizzying wishlist for those wanting climate to be the dominant driver of any government's policy. Around half of the budget will be devoted to climate spending, with aims to decarbonise electricity by 2035. Businesses will be swayed by a mixture of tax credits, subsidies and incentives. A mere $174 billion is earmarked for electric cars and a network of half a million charging stations
and around the same amount will be ploughed into scientific research that will be largely climate focused.
Biden was bestowed the nickname Amtrak Joe for his admirable daily commute from Washington DC to his home in Delaware to tuck his sons into bed after his first wife died. Estimates suggest that in total he spent some four years of his life on trains so it's no surprise he is also looking to modernise railway and public transport networks in order to get Americans out of their gas guzzlers.
The plans and the money involved are staggering to the layman but closer examination reveals a few concerns. The first is the electricity targets. Emily Fisher, senior vice president of clean energy at the Edison Electric Institute, told Reuters this week that meeting these targets will require breakthroughs in technology that may not emerge in time. She said: "We need those technologies, and they don't exist."
More worrying is the plan being implemented unscathed by political rivals, something that seems impossible. In order to pass through Congress unchanged, Biden would have to convince 10 Republicans to cross the floor, something extremely unlikely in these partisan times. He will also have to placate Democrat senators keen to protect employment in their states - Senator Joe Manchin and his desire to protect West Virginia's coal industry has been identified as a reluctant Democrat in this area.
Biden has developed a reputation for compromise over his career and his dealmaking skills will be taxed like never before in making this bill pass. It seems inevitable that the bill will be diluted in some form. But it illustrates the issue we all face; if extremely ambitious bills that don't even necessarily achieve the targets we need to hit inevitably face being watered down in order to pass, what then?
The American Jobs Plan is a laudable piece of legislation and will hopefully serve as inspiration for other governments dragging their feet in decarbonisation. But it also illustrates the major problems in hitting net zero.