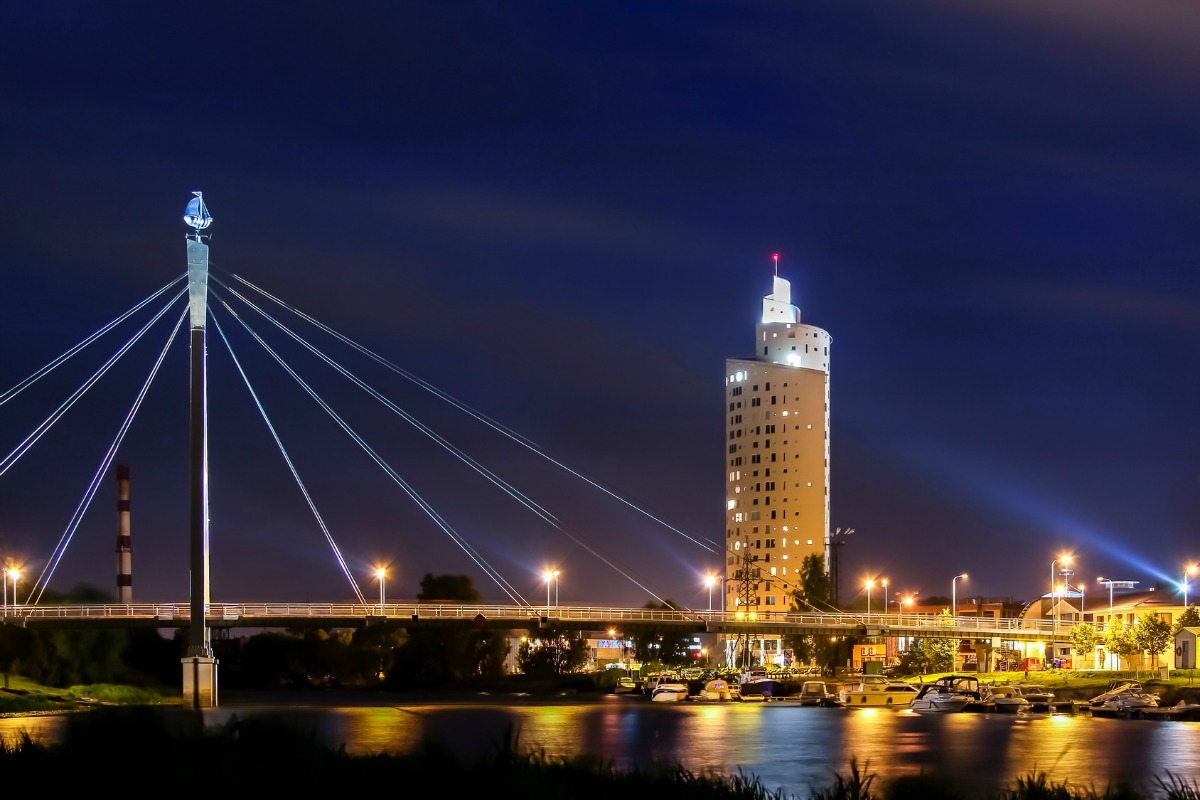 Tartu is one of the Estonian cities to benefit from the remote monitoring solution
The first LoRaWAN remote heating energy monitoring solution in Estonia has been implemented by industrial automation company, Nordic Automation Systems, and clean energy specialist, Fortum.
It is the first LoRaWAN sensor to transfer consumption data, where remote reading modules are installed to the existing heat meters.
As well as eliminate the need for customers to record their readings every month manually, Fortum can also analyse the district heat substation parameters and act instantly when needed.
"LoRaWAN modules for Kamstrup enables us to read beside energy also temperature, capacity and pressure," says Indrek Hagu, the representative of Fortum Estonia.
He added: "LoRa technology allows similar remote reading as we are already using(Ethernet, GSM). However, the key factor to LoRaWAN use is the independence of external power supplies. This means that the readings are documented to the remote reading module, which guarantees almost 100 per cent accessibility to data, even when there are alerts in the network."
Furthermore, it is important to mention the cost-efficiency that LoRa technology provides, since there are no network fees as in the GSM connection.
Nordic Automation Systems founder Viljo Veesaar said: "We are glad to collaborate with Fortum to develop a LoRaWAN-based heating energy monitoring solution, which will make energy consumption more efficient and allows consumers and companies to have a clearer understanding of their energy usage."
LoRaWAN Multical Reader provides real-time consumption data and a detailed usage overview, which is gathered wirelessly and processed automatically. The sensor enables the acquisition of heat consumption data from Kamstrup Multical series heat meters and is meant to be attached to the existing heat meter as an internal module.
The Internet of Things (IoT) technologies will continue to grow in 2017 with the utility sector to drive the highest adoption of IoT applications. Smart meters are becoming the top IoT device among utilities, allowing easy monitoring and managing the consumption of usage on a daily basis.
According to the report by Grand View research, the global market proportion of smart meters in IoT applications will reach 165.5 million units by 2020, while global energy demand will increase by 37 per cent by 2040.
At the end of the year there will be 300-400 sensors installed to Fortum customers' heat meters in Tartu, Estonia.
If you like this, you might be interested in reading the following:
Public access LoRaWAN for Estonia
University is regarded as a leading centre of research and training and is ideal to help develop cutting-edge Internet of Things (IoT) solution
smartcitiesworld.net/news/news/public-access-lorawan-for-estonia-1428
Actility partners to deliver two IoT networks in Europe
Partnership approach also sees the introduction of the world's first "open value chain" LoRaWAN IoT network in Estonia
smartcitiesworld.net/connectivity/connectivity/actility-partners-to-deliver-two-iot-networks-in-europe
Connected Baltics and Telia Estonia enter IoT partnership
Customers can link up with connectivity technologies, best device manufacturers and hardware and software developers from Estonia and abroad
smartcitiesworld.net/news/news/connected-baltics-and-telia-estonia-enter-iot-partnership-1539