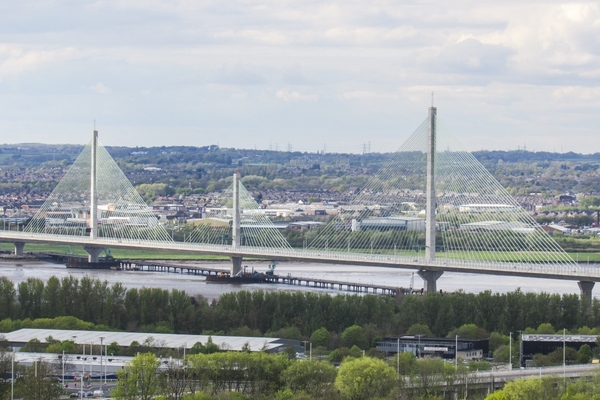 Cheshire and Warrington aims to become the most sustainable place in the UK
An investment blueprint to enable the UK county of Cheshire to be net zero has been developed. It sets out how £1bn spending on low carbon projects could save nearly three million tonnes of CO2 by 2030.
A consortium of companies has formed a partnership with the Cheshire and Warrington Local Enterprise Partnership (LEP) to deliver the Invest Net Zero Cheshire roadmap.
The consortium has identified a portfolio of opportunities across renewable generation, hydrogen, carbon capture, energy storage and smart grids which offer long-term, sustainable investment opportunities in net zero.
UK power house
Cheshire, in the north-west of England, is one of UK's power houses, featuring major manufacturing employers, including oil refining, glass manufacture, nuclear enrichment, chemical production and automotive.
This concentration of industry means the area around Ellesmere Port consumes around five per cent of the UK's energy, with Cheshire West and Chester the fourth largest carbon emitter in the country and a climate emergency declared locally.
The Cheshire and Warrington LEP and some local private sector partners contributed the funding for a study that lasted 10 months, involving more than 40 stakeholders and more than 150 hours of interviews.
The outcome was a net zero investment plan, setting out immediately investable projects which will create jobs and inclusive growth in the area and deliver value to industry energy users and investors.
The advising consortium, led by the Cheshire Energy Hub, comprises technical advisors the Energy Systems Catapult (energy systems analysis), EA Technology (understanding future electricity network needs); Ikigai Capital (bankability and business case advisor); Peel NRE, part of Peel L&P (the owner and developer of Protos at the heart of the project zone) and SP Energy Networks (the local DNO), and was supported by many other local stakeholders.
"We want to make Cheshire and Warrington the most sustainable place in the UK and reach net zero emissions by 2030, which isn't that far away"
"Climate change is the challenge of our generation, and around the world we're seeing governments set ever more ambitious targets," said Clare Hayward, chair of the Cheshire and Warrington LEP. "We want to make Cheshire and Warrington the most sustainable place in the UK and reach net zero emissions by 2030, which isn't that far away.
"To do this we need an integrated, collaborative and bold approach. Investors don't want to see piecemeal initiatives, they want to see a joined up approach to decarbonisation. There is no better place to invest. We have the vision, a clear path to investment and the eco system needed to deliver."
Talking about the process, Helena Anderson, chief operating officer and co-founder of Ikigai Capital, explained the study involved understanding industrial energy users' existing and future energy demands.
"From this a portfolio of projects was identified and shortlisted based on their potential to reduce carbon emissions," she said. "The consortium then engaged in a bankability review exercise to structure each solution for private sector-led funding. This joint technical/financial approach produced an investible roadmap for reaching net zero carbon emissions by 2030. Ikigai Capital is now going to market to understand the appetite from potential investors to fund the pipeline of projects."
You might also like: