WEBINAR: The rise of autonomous mobility and its role in the new normal era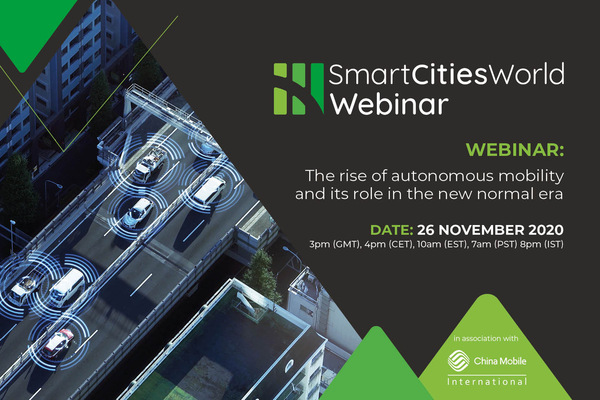 The Covid-19 pandemic is reshaping our lives unexpectedly and dramatically. It also forces cities to respond in new ways to help its citizens, making its systems more adaptive to tackle challenges. This webinar explores Autonomous Mobility in the smart city and demonstrates how it can help cities amid the new normal.
Structure of the webinar:
Discussion of the changing role and importance of autonomous mobility in the new normal era.
Outline the technology that underpins that (Edge computing*, low-latency connectivity, AI) and what it offers.
Case study – unmanned delivery, surveillance, driving, etc., empowered by autonomous drones, verticals, robotics.
Conclusion, incorporating how managing/operating autonomous appliances fits within a wider smart city platform.