Roundtable: How big data and machine learning are supercharging smart cities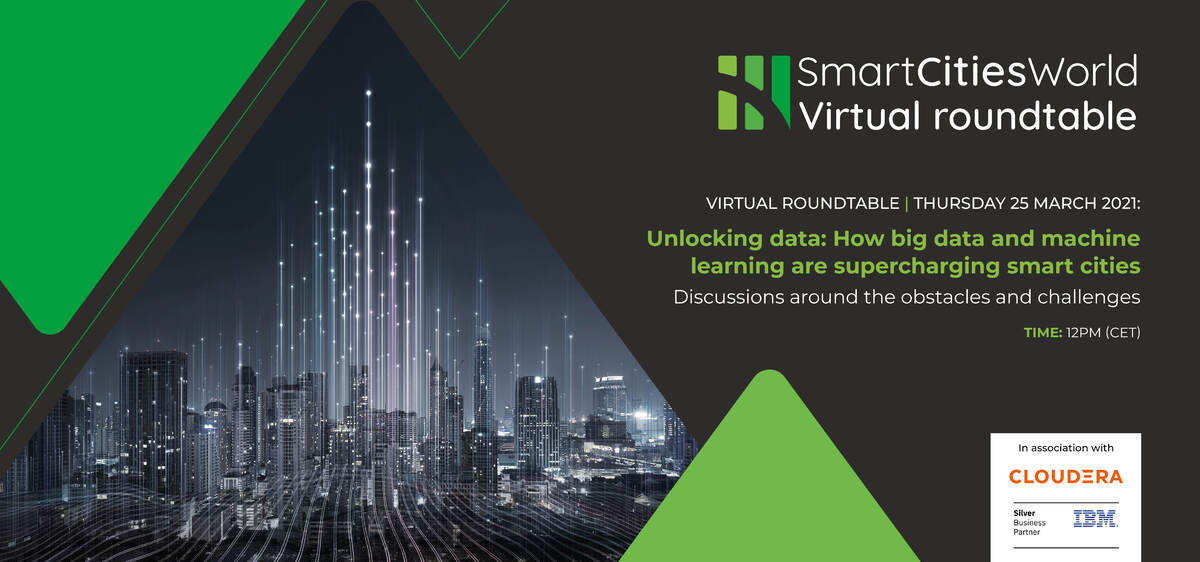 Data drives our lives, how we work, how we are connected to one another and increasingly how we live. A successful smart city needs data in order to provide the services that citizens increasingly expect. Having spent years using consumer-centric digital services, they are expecting the same from their cities.
But how can cities and its partners manage this data effectively, get the most out of it and pass on the benefits to citizens? One solution is using open-source big data platforms coupled with machine learning to provide cities with truly interoperable data collection and processing in real-time. Machine learning can help spot problems before they occur, leading to a smoother city operation. Only by using sophisticated and interoperable technology can the true potential of smart cities be unlocked.
But how can cities and its infrastructure partners do so? What obstacles do they face and for those who are taking their first steps with these technologies, what have they learned to date? This roundtable will share expertise and learnings about how big data and machine learning can be used effectively. It will explore the real world deployments of the technology, such as in Dubai, and show what European cities can learn from them.
Register Here 25 March 2021 - 12pm (CET)
Registration is free, however delegates will need to work for a European city government or infrastructure partners. Applications will be approved by the event curator so that we can allow for a unique mix for this intimate roundtable format. The aim is to share insights from your work and make new contacts to speed your city's transformation.