WEBINAR: Smart technology and the pandemic: how digital twins are central to cities' strategies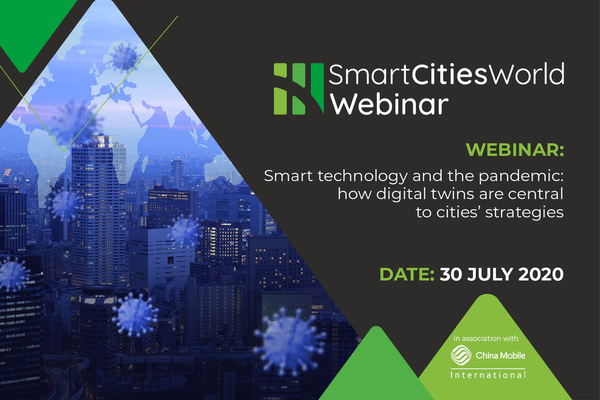 Join this webinar to learn how digital twin technology has played a key role in helping cities to deal with the Covid-19 pandemic and what role it can play in the future.
Other discussion points will include:
How are cities turning to collective intelligence to enable smarter approaches to Covid-19?
How can smart city and digital healthcare technology protect citizens against future pandemics?
What is digital twin technology and why is it important to a smart city?
How to create a digital twin to enable insight and innovation in the design, operations and overall performance of the smart city ecosystem.
The presentations will be followed by a Q&A session with the audience.