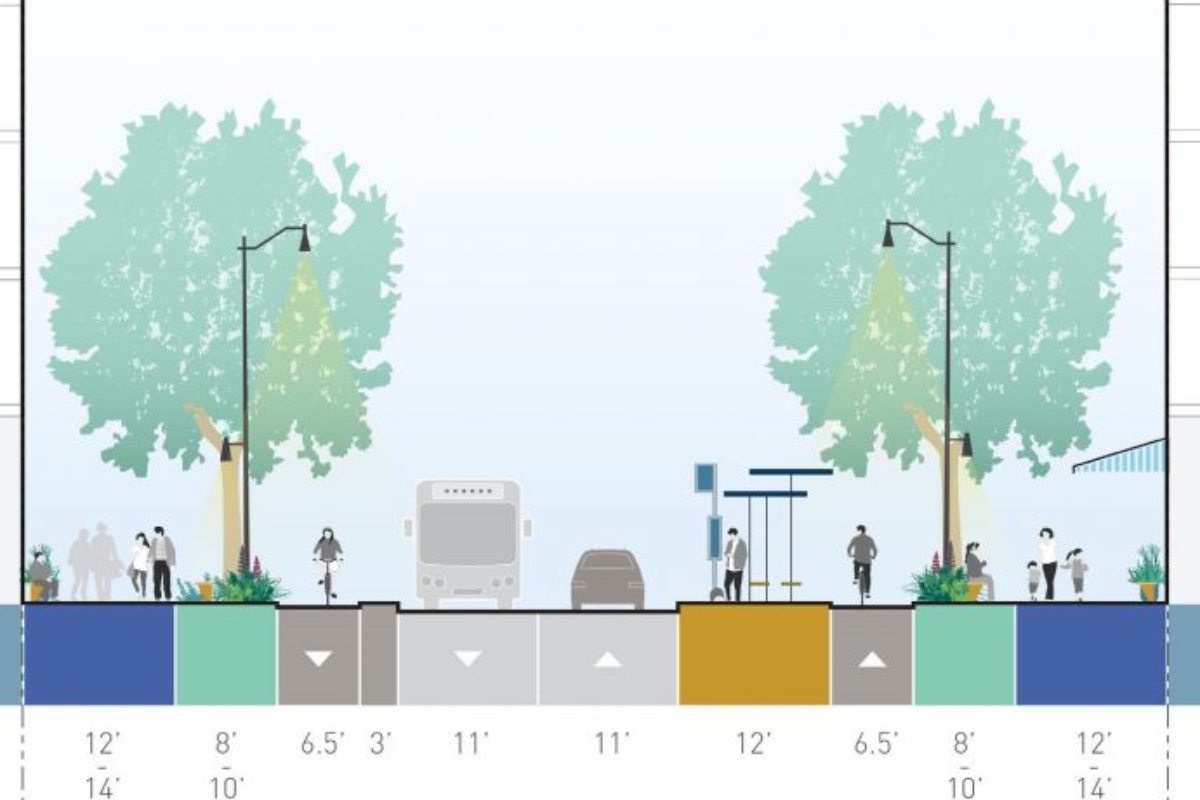 The typologies consider land use context as well as citywide and neighborhood goals
Salt Lake City, Utah, is seeking feedback on a new guide that puts forward a set of new 'typologies' that aims to reimagine the streets so they work better for everyone.
The Street & Intersection Typologies Design Guide details 15 new street designs which are assigned to each of the US city's 8,400 public street segments. The public review will be open until 15 August 2020.
Survey-based
The typologies, or street classifications, are based on responses from a robust, values-based survey that was created last autumn, together with design inspiration from the US and international best practices. These draft designs were applied to nearly every public street within Salt Lake City limits.
The typologies include: commercial shared street; destination thoroughfare; neighbourhood corridor; neighbourhood green street; urban green street; and urban village street. These will supersede the traditional classifications such as 'arterial', 'collector', and 'local'.
"Streets make up about 80 per cent of all public spaces in the city," said Tom Millar, the Typologies Guide's project manager with the City's Transportation Division. "This design guide offers the people of Salt Lake City the opportunity to reimagine every street in Salt Lake City and redesign them from the ground up."