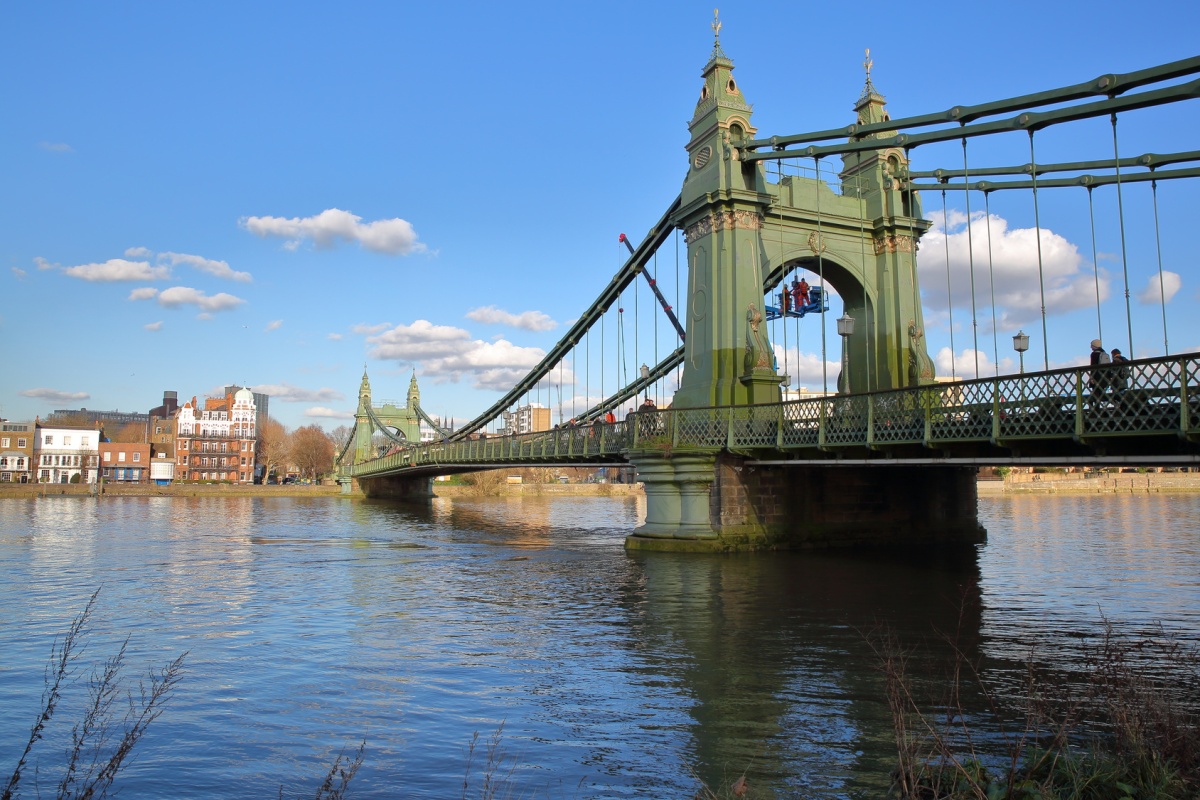 Hammersmith & Fulham is one of the boroughs involved in the projects
The London boroughs of Camden, Hammersmith & Fulham and Hackney have been granted £766,000 to help accelerate transition to zero emission vehicles and tackle air pollution.
The funding was announced by mayor of London, Transport for London (TfL) and London Councils and will be matched with around £875,000 from the London boroughs involved.
The Neighbourhoods of the Future projects include a new school low emission zone in Camden to protect pupils from toxic air, electric charging points in streets in Hackney's markets, and a zero-emission street and wider low emission zone near Hammersmith town centre.
Camden, Hackney and Hammersmith & Fulham will receive funding for three new projects, which will build on the six that were awarded last year.
These were a joint bid from Hackney, Tower Hamlets and Islington (City Fringe), one from Hammersmith & Fulham, a joint bid from Croydon and Sutton, and one each from Harrow, Haringey and Heathrow.
"To get to grips with London's toxic air health crisis the mayor has significantly increased air quality funding and these new local schemes will help accelerate the switch to cleaner vehicles around town centres, schools and high streets to help dramatically reduce toxic pollution emissions," said Shirley Rodrigues, deputy mayor of environment & energy.
The winning Neighbourhoods of the Future bids, which will give local communities the infrastructure they need to embrace less polluting forms of transport, are:
Camden- 23 schools will benefit from a School Low Emission Neighbourhood in the Frognal and Fitzjohns area. The proposal will see 8,500 pupils at 23 schools benefit from streets in the vicinity being restricted to electric and local access only, electric vehicle charging points in school car parks and points to power up at lamp posts close to home (£720,000 overall funding)
Hackney- electrified market streets that will help businesses and customers make the transition to cleaner vehicles. New charging points on three market streets in the borough will be built into existing features such as bollards and posts, while remaining sensitive to the look-and-feel of the area. The points will serve some of the most diverse and vibrant streets in London, servicing street traders, commercial vehicles and public buildings (£270,000 overall funding)
Hammersmith & Fulham- a Hammersmith Town Centre Low Emission Zone. A trail-blazing local Low Emission Zone that prioritises and encourages the use of the cleanest vehicles. It will build on a proposed zero emission street on Hammersmith Grove. This will be complimented with the installation of an electric taxi rank; a last-mile courier hub; and communication support (£650,000 overall funding)
"If we are to bring London's air quality within legal limits it will require us, local authorities and Government to work closely together," added Alex Williams, director of city planning, TfL.
"The Neighbourhoods of the Future are a fantastic example of how partnership working can lead to innovative projects that make a real difference to Londoners' lives."
The London boroughs of Barnet and Redbridge have also confirmed their future involvement in the 'Neighbourhoods of the Future' programme and will be developing projects for funding as part of the city-wide effort to improve its toxic air.
If you like this, you might be interested in reading the following:
T charge is up and running in London
Motorists will pay a total of £21.50 a day to drive a pre-Euro 4 vehicle into central London zone
London electric taxi certified for passengers
e-City technology allows for a range of up to 400 miles including 80 miles' range with zero emissions
City of Oxford aims to be emission free
The city and county councils are beginning a six-week public consultation on the proposals
Read more