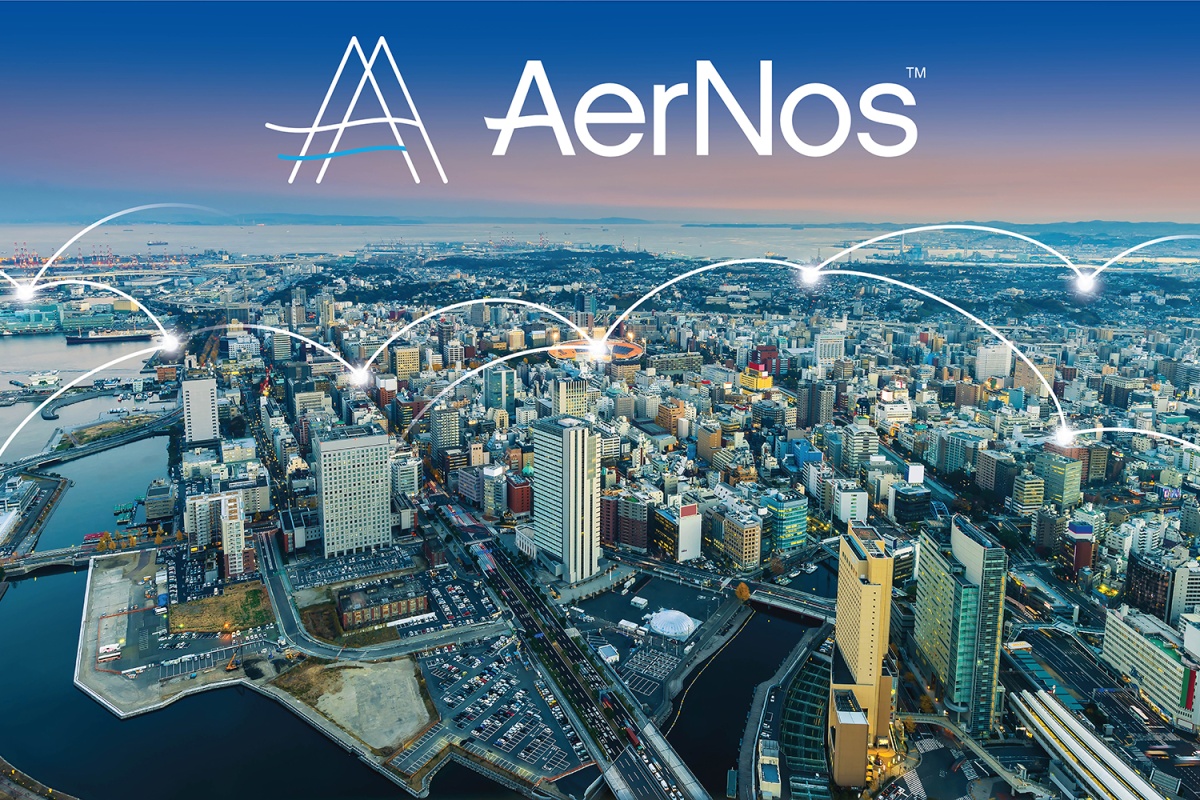 AerNos is aiming to "disrupt" multiple industries and revolutionise smart city deployments
AerNos, an innovator in nano gas sensors, will make multiple product announcements at CES2018 in Las Vegas, leveraging the event's global reach and focus on breakthrough technologies to introduce the company's inaugural nano gas sensor product lines.
AerNos nano gas sensors are capable of detecting multiple gases simultaneously to the parts per billion (ppb), positioning the company to develop application specific solutions that meet the needs of a wide range of Internet of Things, smart city, smart home, wearable, mobile and other integration partners.
Announcements at the Tuesday, January 9, 2018 press event will include the following categories:
Air quality monitoring: until now gas sensor size, cost and ongoing calibration issues have made deployment of large numbers of sensors and personal level monitoring impractical. AerNos sensors claim to change this
Smart city/IoT: low cost sensors are poised to revolutionise smart city deployments by making large networks of sensors possible. AerNos sensors are "always on", enabling 24/7 monitoring 365 days a year, for granular air quality and infrastructure gas leak detection
Smart home/IoT: consumers are looking to the smart homes of the future to reduce exposure to pollutants, reduce disease and to improve health. AerNos is meeting the growing demand for indoor air quality monitoring with sensors that are designed to be easily integrated into the consumer and commercial product lines of B2B partners
Homeland security and industrial: AerNos sensors are ideally suited for environments where large sensor arrays, drones and wearables are required. The sensors are tiny (3x3mm MEMS sensor), low power (<10mA operating requirement), sensitive (to ppb levels), real-time (response within seconds of exposure) and self-calibrating. Sensor readings are absolute versus relative.
"Our vision of a One Trillion Nano Gas Sensor Network, providing actionable data in real-time is taking shape. I can't think of a more appropriate or exciting place than CES to be announcing our first breakthrough products," said Sundip R Doshi, AerNos' CEO and founder. "The products we announce at CES, along with future nano gas sensor products in the works, will disrupt multiple industries and create new product opportunities for our customers."
AerNos will be at Booth #42367, located at Tech West, Sands Expo, Level 2 at the Las Vegas Convention Centre, Las Vegas 9-12 January.
If you like this, you might be interested in reading the following:
Sensing a cleaner future
Libelium believes its new generation sensors can combat climate change and reduce the impact on citizens' health
Grangemouth monitoring sets the standard
A pilot at one of the UK's largest industrial sites aims to help businesses better understand their impact on the environment
From Manchester to Melbourne
The UK's CityVerve smart city demonstrator aims to build a blueprint for cities around the world. Upcoming projects include talkative buses, smart-sensing trams and gamifying health and fitness.