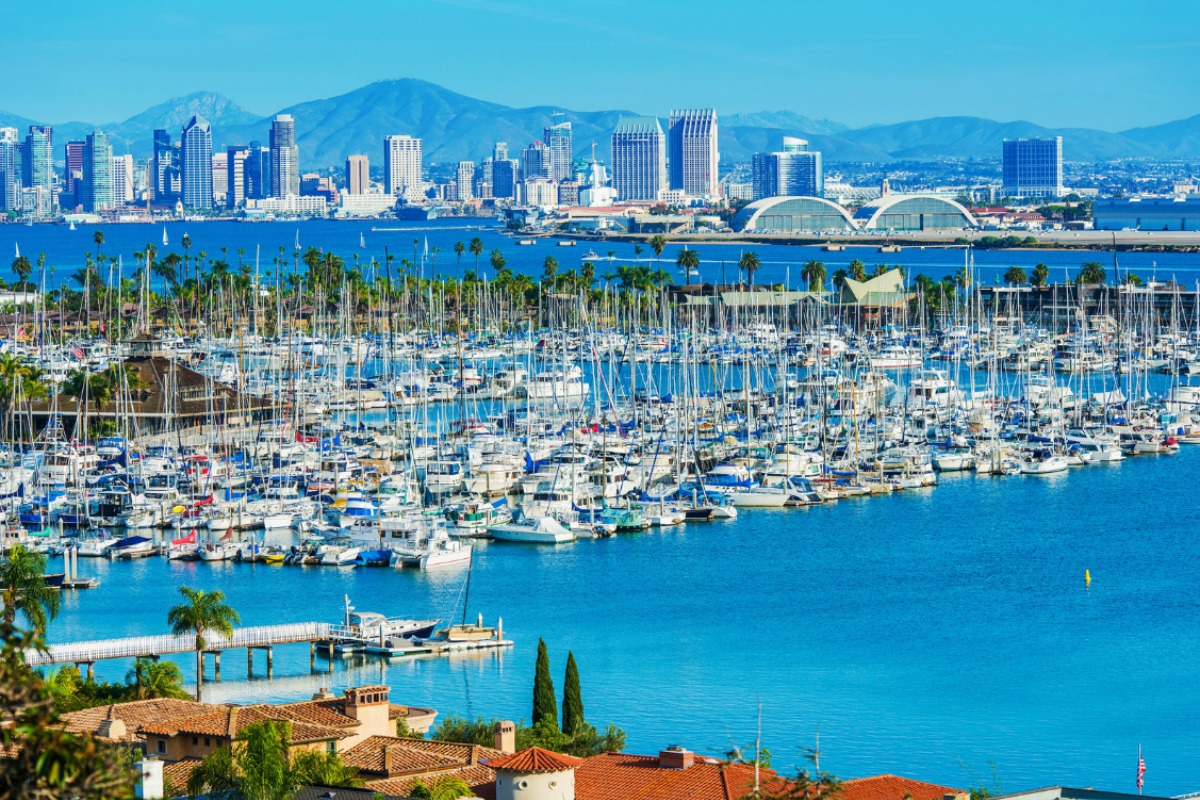 Site 1001 is bringing its smart building tech and expertise to San Diego
Smart building management technology start-up Site 1001 has joined Cleantech San Diego/Smart Cities San Diego organisation to bring its facility management platform to the city.
Site 1001's intelligent building management and maintenance software platform uses artificial intelligence (AI) to help building managers prevent equipment failures, eliminate waste and operate more efficiently.
The Cleantech San Diego/Smart Cities San Diego is a collaboration between public, private, and academic organisations working to develop and implement clean energy and smart cities initiatives in the greater San Diego region.
Experts estimate that between 30- and 50 per cent of all energy and water consumption, carbon emissions and waste within a city comes from its buildings, many of which aren't maintained or operated to ensure optimal performance.
Site 1001 claims its technology is designed to give building managers highly detailed operations and maintenance information about all of their building systems so they can troubleshoot problems quickly, reduce waste and improve a building's efficiency across the board.
"We are excited to become a member of Cleantech San Diego and participate in the groundbreaking work the organisation is doing in clean energy, sustainability and economic growth," said Cleve Adams, CEO of Site 1001.
"We want to help buildings run better, reduce wasted water, conserve energy and have a longer lifespan. Buildings using new technology to meet these goals are smart buildings and the foundation necessary for smart cities."
Site 1001 and Cleantech San Diego will promote the adoption of smart Internet of Things (IoT) and cleantech economy initiatives through private-public-academic landscape collaboration.
"We are pleased to welcome Site 1001 as a new member of Cleantech San Diego and excited to add their innovative smart building technology to the suite of solutions driving the San Diego region's smart cities efforts forward," added Jason Anderson, president and CEO, Cleantech San Diego.
If you liked this, then you might be interested in reading the following:
Cleantech hub for Los Angeles
The city believes clean technology is not only smart and responsible but also a growth opportunity
smartcitiesworld.net/news/news/cleantech-hub-for-los-angeles-1001
CleanTech hub for Los Angeles
City authorities have joined with Los Angeles Department of Water & Power and Los Angeles Cleantech Incubator to focus on green innovation
smartcitiesworld.net/news/news/cleantech-hub-for-los-angeles-1001
New York hub for smart cities launches urban challenge
The Urban Future Lab wants to help clean-tech start-ups develop global energy and sustainability solutions for cities
smartcitiesworld.net/news/news/new-yorks-hub-for-smart-cities-launches-urban-challenge-623