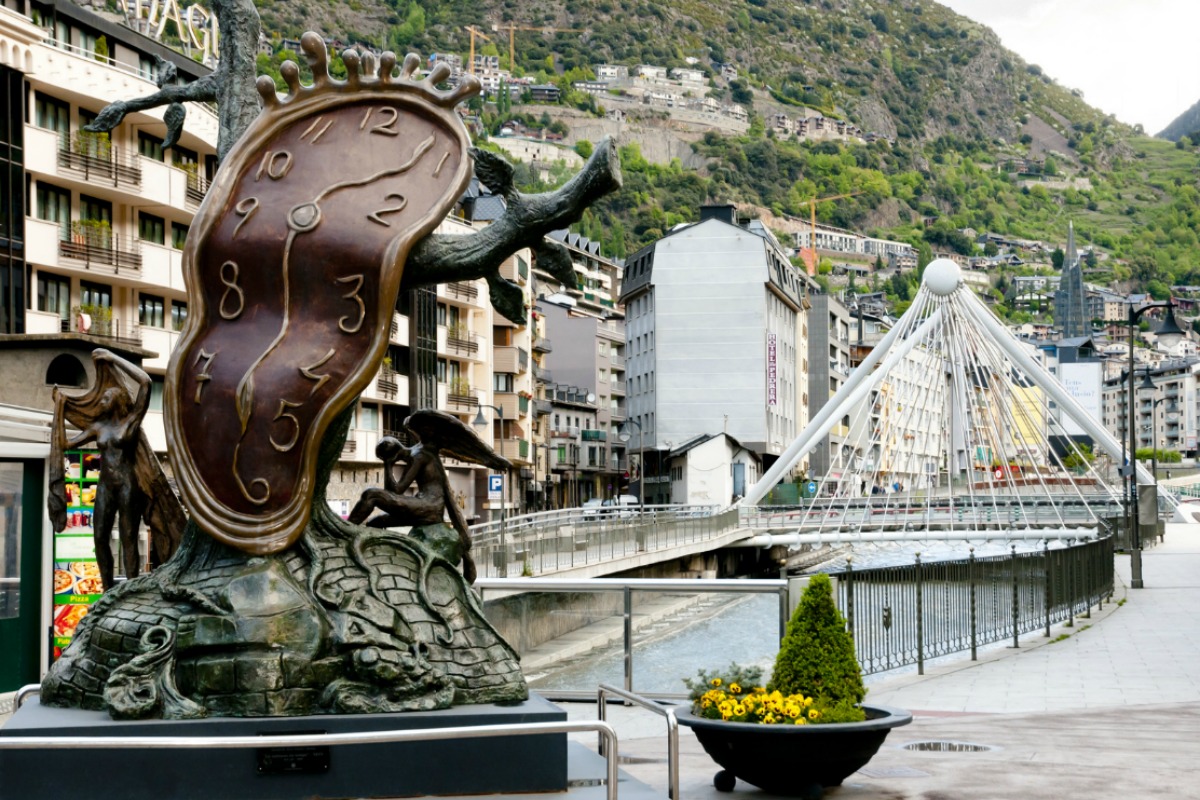 The principality of Andorra is one of the most fibre-deployed countries in the world
Andorra Telecom has chosen Huawei as the sole vendor of the FTTH (fibre-to-the-home) swap project to provide ultra-high speed Internet access service to end users. It will upgrade the existing FTTH network, strengthening Andorra's leadership in the Gigaband access era.
The new deployment will start this month and finish around January 2018. The upgrade will evolve the network from EPON to GPON technology and provide up to 300 Mbit/s Internet access service to its residential and enterprise users in the initial phase.
Andorra is one of the most fibre-deployed countries in the world. It leads European fibre broadband development by being the first to achieve 100 per cent fibre coverage and abandoning the xDSL technology in 2016.
This project adopts Huawei new flagship distributed OLT MA5800. The OLT provides not only GPON high speed Internet access, but also the smooth evolution to NG-PON (XGS-PON, TWDM-PON) which can provide up to 10 Gbit/s super high access bandwidth to meet the next 10-15 years' bandwidth requirement.
Moreover, it reuses existing ODN (optical distribution network) deployment to save the CAPEX. On the end user side, it adopts Huawei industry leading ONT and high throughput wi-fi router. By the leading end-to-end solution, Andorra's customers can enjoy 300 Mbit/s and higher access services, including high-quality voice and HD video.
As the global leading ICT provider, Huawei's new generation distributed access platform has been deployed by over 50 operators. The flagship platform enables Gigaband access network, helping operators to build broader, faster and smarter ultra-broadband network, and to provider future-oriented services to the users.
If you like this, you might be interested in reading the following:
Huawei has the IoT covered
Things Coverage is a methodology for network planning that provides quantitative standards which serve as reference for the entire IoT ecosystem
smartcitiesworld.net/connectivity/connectivity/huawei-has-the-iot-covered
Open equals smart and vibrant, believes Huawei
The ICT provider showcases new solutions and strategies for smart city transformation at Barcelona's Expo
smartcitiesworld.net/connectivity/connectivity/open-equals-smart-and-vibrant-believes-huawei-
Huawei and DHL to collaborate on IoT projects
Huawei and Deutsche Post DHL take on US$1.9 trillion connected logistics market with Internet of Things partnership
smartcitiesworld.net/news/news/huawei-and-dhl-to-collaborate-on-iot-projects-1384