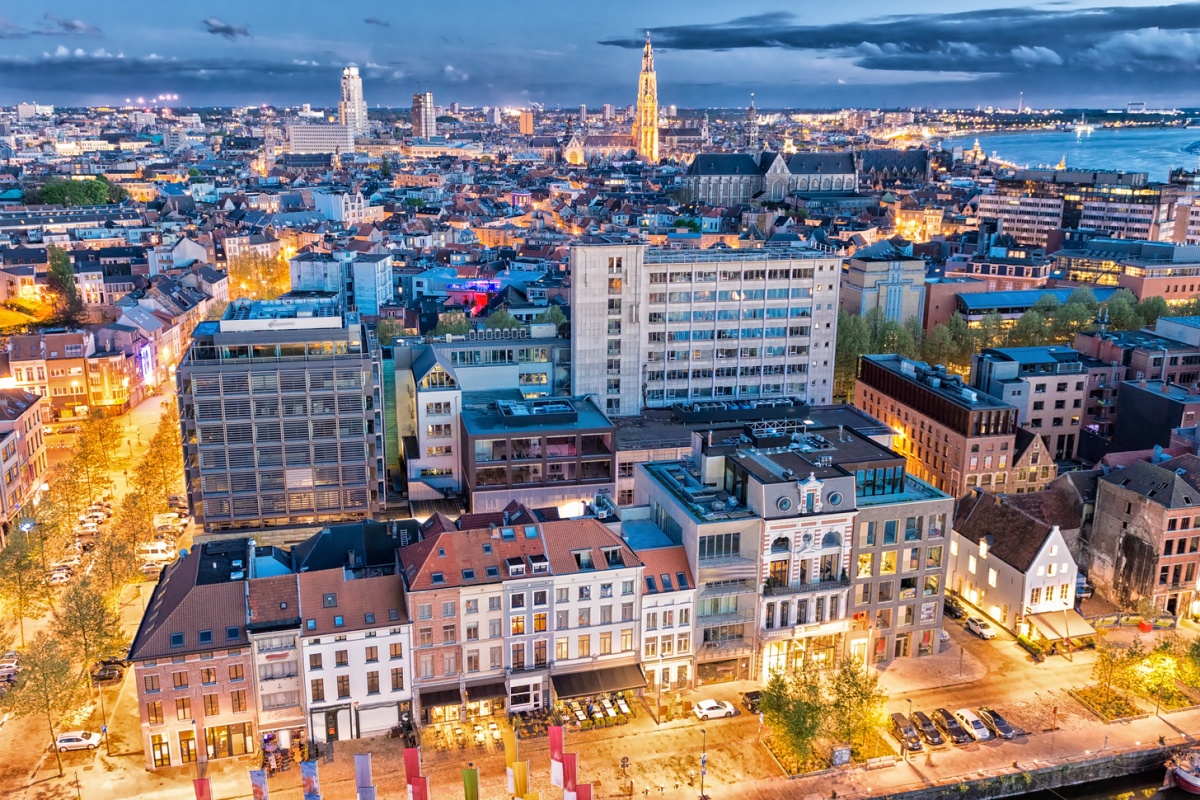 Antwerp (above) and Helsinki will run smart city test projects as part of the programme
Digital transformation company, Minsait, is implementing its smart cities management platform in the Belgium city of Antwerp and Finland's capital, Helsinki, after being selected for the final test phase in the Select for Cities programme.
The aim of the pre-commercial procurement (PCP) process, financed by the EU's Horizon 2000 programme, is to design, develop and deploy digital platforms based on the Internet of Everything (IoE) to improve the quality of life and citizen services in Europe.
Innovation ecosystems
Having beaten off proposals from other global technology companies in the two previous design and prototype phases, Minsait will direct advanced smart city projects in both cities between now and September 2019. In addition, Minsait will bring local developers and end users on board in its projects, fostering the emergence of innovation ecosystems in both cities.
The company's Onesait big data and Internet of Things platform can integrate and manage data from multiple sources and devices using predictive models and rules to generate information that is relevant to the public and which better informs a city's decision-making.
The Select for Cities project was conceived to encourage companies to propose innovative solutions for specific problems in European cities. The project consortium comprises lead procurer Digipolis (Antwerp), project manager, Forum Virium (Helsinki) and the city of Copenhagen.
Reducing risk
The PCP process allows different technological approaches to be compared, therefore reducing the risk associated with innovation projects, from the design and prototyping phase to the validation of a first version of the product or service.
Minsait, which is part of the Indra technology and consulting group of companies, has completed more than 120 smart cities projects around the world and is participating in international initiatives such as City 2020, CPSE-Labs, Transforming Transport, Arrowhead, e-Vacuate and Mobywallet.
The company is currently involved in the Las Palmas Blue Intelligence and Caceres Smart Heritage projects, which aim to strengthen the positioning of both Spanish cities as tourist destinations.
It is also Madrid City Council's technological partner in one of the largest urban planning digital transformation projects in Europe and is working on transformation with Logroño City Council in Spain.
You might also like: