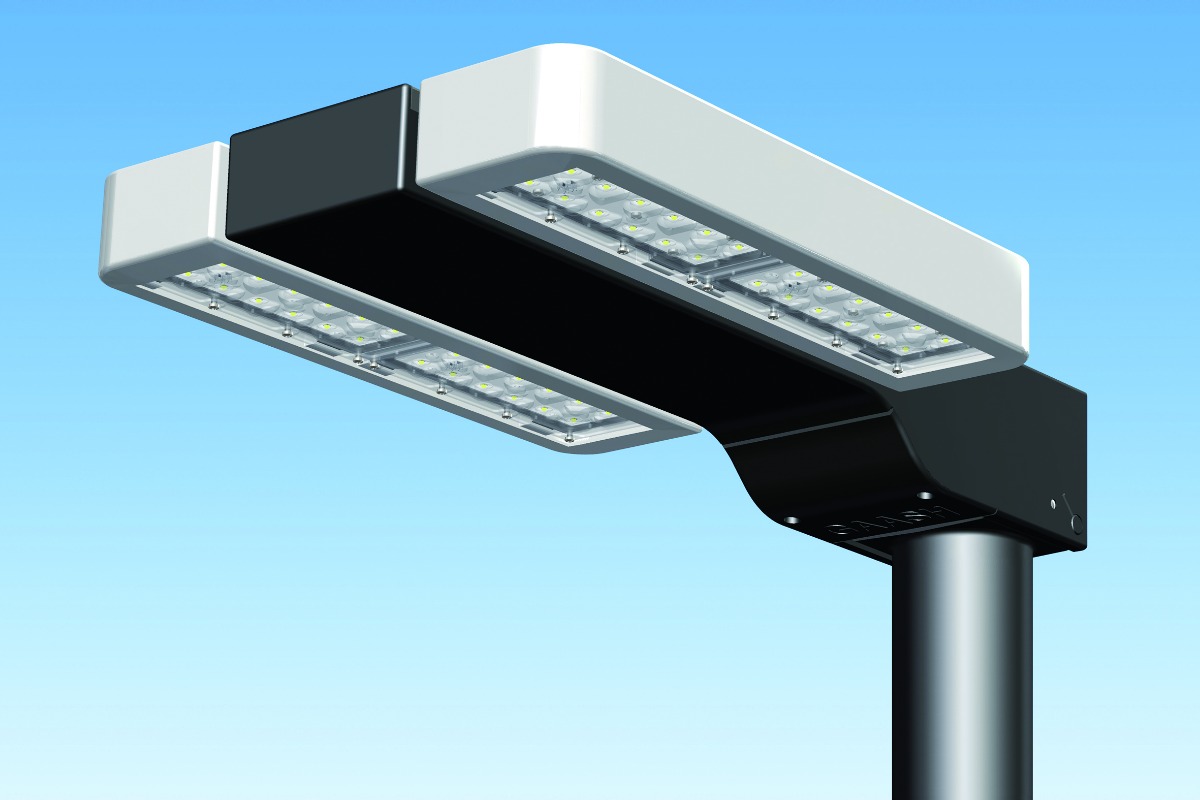 The new LED luminaire which claims to be smart city ready,
Metro Control is introducing a new LED luminaire with embedded Internet of Things functionality for smart cities. It will be demonstrated at the Smart City Expo World Congress which takes place in Barcelona from 15-17 November.
Apollo is based on patented technology that uses a standard wi-fi connection, which makes it easy to integrate with any existing communication infrastructure. Each Off-the-shelf luminaires come with a built-in communication device, making them smart city-ready.
They also have internal operational and dimming schedule and logic, which allows continuous communication with the luminaire. The embedded power meter tracks consumption and performance 24/7, and enables automatic billing.
Equipped with the most advanced and efficient components available, Apollo claims to be the most cost-effective street light solution today. Immediately after installing the luminaire, communication with the device is activated via a dedicated smartphone app. Upon activation, the luminaire can be monitored and controlled from the cloud-based city control centre.
Apollo's optical system is based on a range of lenses that provide flexibility in responding to various needs and adjusting the lighting to the specific location. Hence, each road, path or park is lit with the optimal lighting intensity. The engineering design emphasises optimal heat distribution with comprehensive testing performed to ensure the stability and durability of the light sources and the optical system and maximising the longevity of the luminaire.
The smart luminaire was developed to leverage the precious space taken by lighting posts and luminaires in the cities for additional uses on top of their original basic function. In addition to lighting, Metro Controlstreet lighting post includes features such as camera, wi-fi connectivity, a command and control system and even sensors for monitoring air pollution levels, vehicle density and a range of other applications. As a significant component of the urban command and control, it will be possible to integrate Metro Control street luminaire with future smart city technologies.
Metro Control is a subsidiary of Gaash Lighting, which provides comprehensive indoor and outdoor lighting solutions for technical and professional markets. It also provides power-saving solutions which are based on advanced command and control systems.
If you like this, you might be interested in reading the following:
Shining stars of urban lighting
The City of Aalborg has won first prize in the 14th City.People.Light award from Philips Lighting and LUCI
smartcitiesworld.net/news/news/shining-stars-of-urban-lighting-1102
Smart cities drives growth in lighting
Analyst says to drive economic growth and improve the quality of life of its inhabitants, smart cities will require energy-efficient solutions through to 2020
smartcitiesworld.net/news/news/smart-cities-drives-growth-in-lighting-599
Lighting alliance for smart cities
Eaton and CIMCON to collaborate on easy-to-manage, intelligent and interactive street lighting solutions
smartcitiesworld.net/news/news/lighting-alliance-for-smart-cities-908