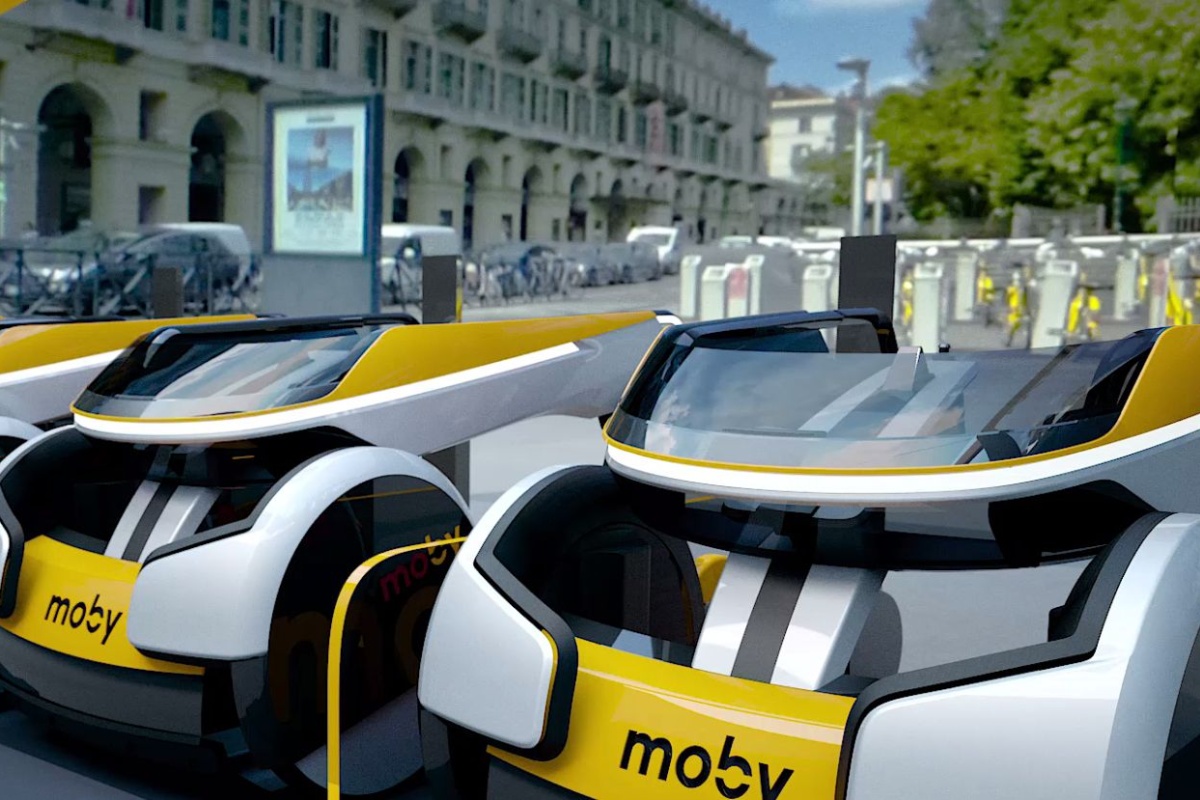 The Moby by Italdesign, a powered wheelchair share scheme. Picture: James Ward
Five finalists for a smart assistive mobility technology challenge are being unveiled at the CES 2019 electronics trade show, which takes place in Las Vegas 8-11 January. Devices range from a hybrid exoskeleton on wheels to a powered wheelchair share scheme.
The three-year $4 million global Mobility Unlimited Challenge was launched in 2017 by the Toyota Mobility Foundation, in partnership with Nesta's Challenge Prize Centre. It aims to improve the lives of millions of people with lower-limb paralysis.
Game-changing technology
The challenge invited engineers, innovators, and designers from across the world to submit designs for game-changing technologies, incorporating intelligent systems, to improve the mobility and independence of people with lower-limb paralysis.
Central to the Challenge is the importance of collaboration with end-users to develop devices which will integrate seamlessly into users' lives and environments, while being comfortable and easy to use, enabling greater independence and increased participation in daily life.
Each of the finalists will receive a grant of $500,000 to develop their concept further, with the final challenge winner receiving $1 million in Tokyo in 2020.
The five finalists are:
The Evowalk: Evolution Devices (US): a non-intrusive sleeve which goes around the user's leg and has sensors that track the user's walking motion and will stimulate the right muscles at the right time to improve mobility;
Moby: Italdesign (Italy): an integrated network of wheel-on powered devices, allowing users of manual wheelchairs the convenience and benefits of a powered chair, accessible via an app-based share scheme;
Phoenix Ai Ultralight Wheelchair: Phoenix Instinct (UK): an ultra-lightweight, self-balancing, intelligent wheelchair which eliminates painful vibrations;
Qolo (Quality of Life with Locomotion): Team Qolo, University of Tsukuba (Japan): a mobile exoskeleton on wheels, allowing users to sit or stand with ease;
Quix: IHMC & MYOLYN (US): a highly mobile, powered exoskeleton offering fast, stable and agile upright mobility.
Eighty entries were received from specialist teams in 28 countries globally and the finalists chosen by a panel of expert judges.
You might also like: