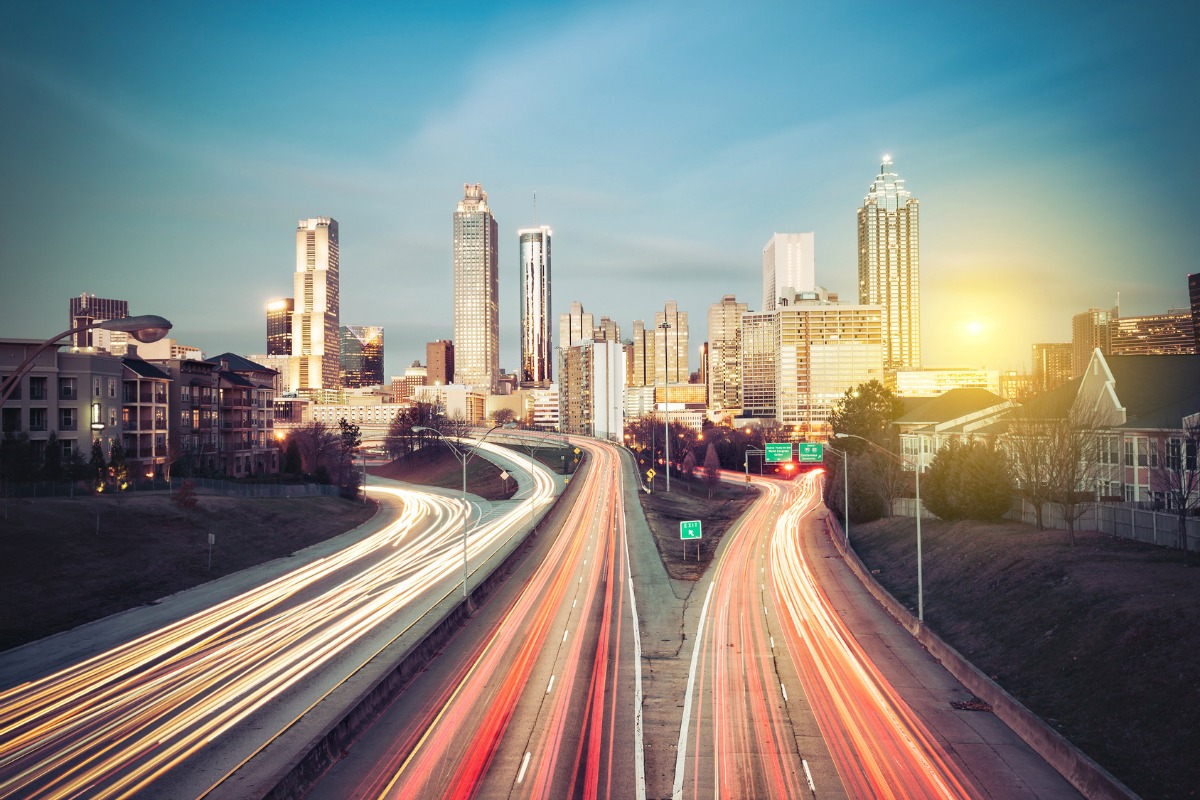 Atlanta's coding competition brought forth a range of solutions to real-world city problems
AT&T, in partnership with the City of Atlanta and Code for Atlanta, have named the winners of the Atlanta civic coding competition (C3).
C3 offered the public an opportunity to help solve some of Atlanta's toughest challenges through an app challenge.
More than 90 individuals and teams from the non-profit, start-up and educational communities submitted their ideas on how to solve city challenges and help make Atlanta smarter through app development using open-sourced data.
Eight short-listed finalists presented their apps to a panel of judges, who chose the winners based on the following criteria: originality of the idea; potential to solve a real-world problem; difficulty of implementation; completeness of the project; and the presenting team's ability to clearly articulate the details of their solution.
"The C3 competition was unique because interested citizens addressed some of our city's toughest challenges using technology innovation. We received excellent community response as well as many truly remarkable app submissions," said Bill Leahy, state president of AT&T Georgia.
"AT&T is proud to utilise our technology expertise and our relationships in the community to help Atlanta and cities across Georgia address the issues most important to their citizens."
Paratransit Pal was announced as first place winner, Emergency Vehicle Assistance (EVA) was second and Centree received third place.
Paratransit Pal was awarded $40,000 for creating an app that seeks to improve access to accurate paratransit arrival times for Atlanta residents with disabilities, allowing passengers more control over their transportation needs and freedom to experience Atlanta with reduced anxiety about missing rides and dealing with unexpected delays;
Second placed Emergency Vehicle Assistance (EVA) received $15,000 for creating an app that aims to help first responders get to where they are needed as quickly and safely as possible;
Centree, was awarded $5,000 for creating an app that seeks to turn audio into actionable information, so public officials can quickly determine the audio type and location in the city.
In a separate announcement, AT&T, Current by GE and Georgia Power are collaborating to transform Atlanta's existing street lighting infrastructure into a sensor-enabled data network that will accelerate the digital era of urban development.
An additional 200 sensors are being fitted to previously installed GE LED streetlights encompassing North Ave Corridor, Buckhead Loop, MLK and Northside Drive, Joseph E Lowery Boulevard and the Atlanta City Government area.
AT&T's digital infrastructure solution will use Current's CityIQ sensors to help Atlanta address issues such as traffic flow, parking optimisation and gunshot detection, and create a platform for citizen engagement. The fixtures are also equipped with a controls system which allows city managers to dim, brighten and check maintenance on the lights remotely.
"The city of tomorrow requires collaboration across every layer of the public and private sector," said Christine Primmer, smart cities strategic manager, Georgia Power.
"By digitising our lighting assets with cutting edge technology like CityIQ, Georgia Power is further evolving our commitment to provide safe, reliable and valuable services in Atlanta and across every community in Georgia."
If you like this, you might be interested in reading the following:
Atlanta applies smart tech to improve safety and mobility
A smartphone app can be used to connect vehicles, cyclists, pedestrians and intersections to improve safety and mobility
Public invited to solve Atlanta's toughest problems
AT&T, the City of Atlanta and Code for Atlanta announce Atlanta Civic Coding Competition, an app-based challenge
Comcast NBCUniversal launches start-up accelerator
The Farm accelerator will focus on mobility, connectivity and communications companies