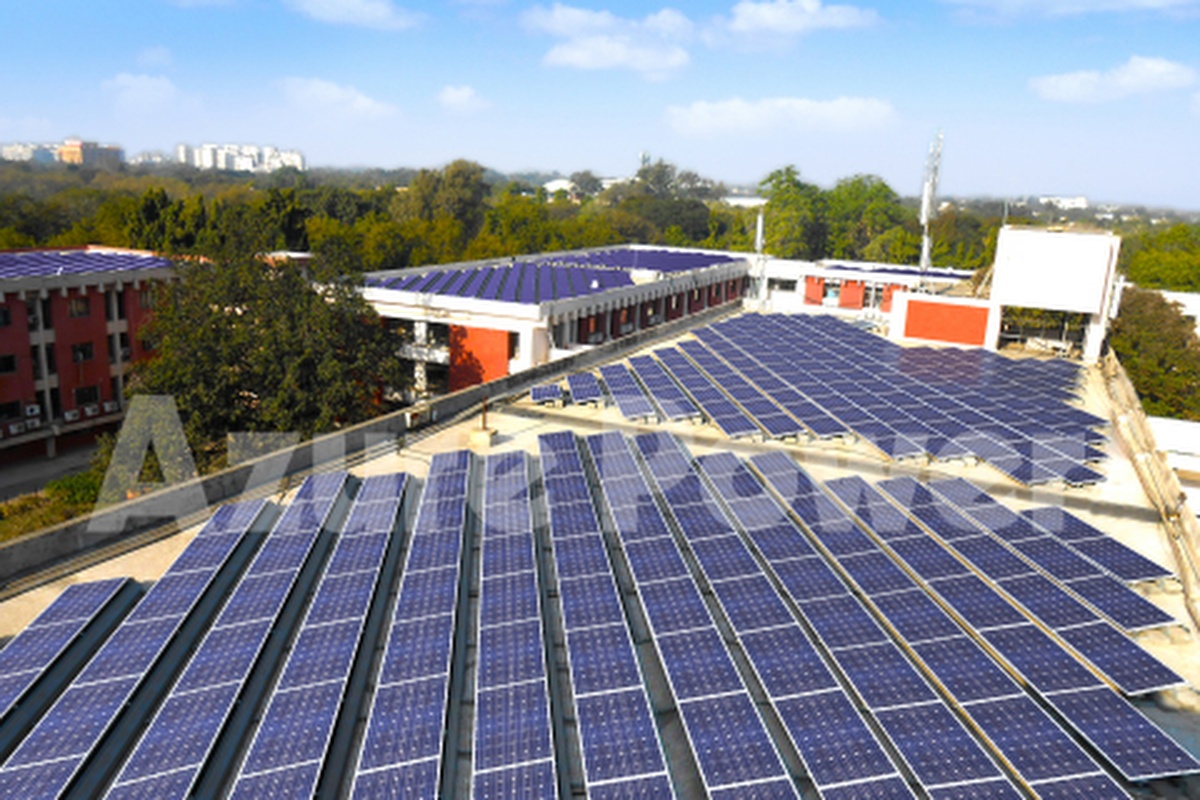 Azure Power has a portfolio of more than 1,600MWs across several states and territories
One of India's independent solar power producers Azure Power has secured a 11.35 megawatts (MWs) solar rooftop power project to electrify 152 schools across six states in the country.
Azure Roof Power offers rooftop solar power solutions for commercial, industrial, government, and institutional customers in cities across India to help lower their energy bills and meet greenhouse gas (GHG) emission reduction targets.
The solar rooftops will be installed at schools in Uttar Pradesh, Madhya Pradesh, Rajasthan, Karnataka Chhattisgarh and Kerala.
This is the largest allocation for this auction, representing 60 per cent of the total contract. The company will sign the power purchase agreement with Navodaya Vidyalaya Samiti, an autonomous body under Ministry of Human Resource Development.
Azure Power qualifies for a capital incentive from Navodaya Vidyalaya Samiti, which is expected to result in a weighted average levelised tariff of INR 4.97 (US cents 7.7) per kWh.
"Azure Power offers tremendous value to its customers within the solar rooftop category across various segments," said Inderpreet Wadhwa, founder, chairman and chief executive officer, Azure Power.
"Azure Roof Power helps lower the energy costs of its customers and meet their greenhouse gas (GHG) emission reduction targets. In addition, it provides roof owners with an assured stream of cash flows through lease rentals or revenue share. Our long history of superior solar power operations across various rooftop customer segments have helped us win this project."
In 2013, the company built India's first MW scale rooftop project in Gandhinagar under the smart city initiative, while recently, it has worked on electrifying various educational institutes and government of India facilities.
Azure Roof Power customers include large commercial real estate companies, a leading global chain of premium hotels, distribution companies in smart cities, warehouses, Delhi Metro Rail Corporation, Indian Railways, a Delhi water utility company and various government of India ministries.
If you like this, you might be interested in reading the following:
Roof power expands electrification of railways
The majority of the power producer's portfolio is contracted with government of India backed entities
The search for India's Lighthouse city
The solutions must align with the Government's vision for a shared electric and connected mobility future
Centre of excellence helps to progress Digital India
The centre will be operated in Genpact's state-of-the-art facility and extend the global smart cities initiative