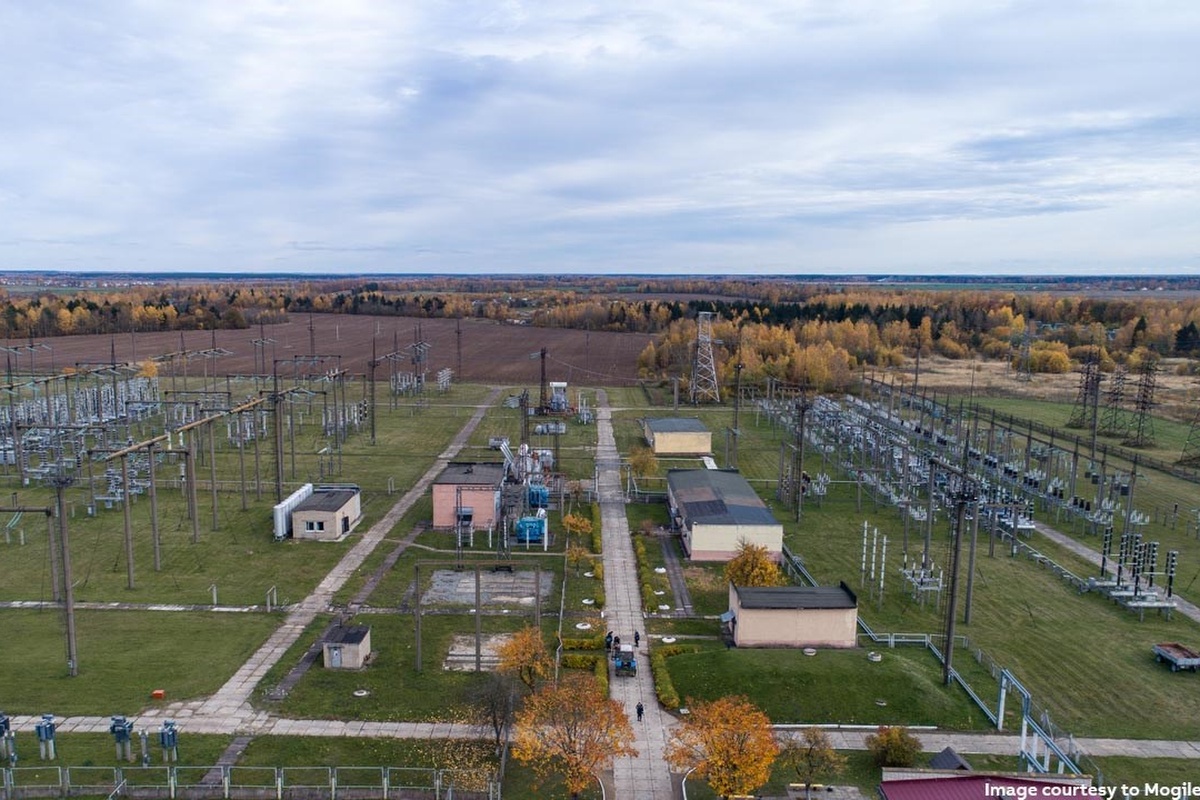 The world's largest digital substation in Belarus. Image courtesy: Mogilevenergo
The Belarus Ministry of Energy and its transmission utility, Mogilevenergo, has contracted ABB to deliver what the Swiss power and automation group claims will be the world's largest digital substation.
Belarus, a country with more than nine million people, sharing borders with five countries, is experiencing growing electricity demand and its power grid is evolving to meet this need. Digital technology is viewed as a key pillar in coping with future changes related to both power generation and demand.
Controllability and reliability
As part of the upgrade, the substation will be equipped with digital technology that enhances controllability and reliability while optimising operating costs. ABB will supply protection and control equipment, an ABB Ability MicroScada (supervisory control and data acquisition) system and a digital process bus, which enables interoperable communication between vendors through Ethernet cables, instead of copper wires.
As part of the project, ABB will also supply digitally enabled high-voltage products like fibre optics current sensors (Focs-FS) and disconnecting circuit breakers (DCBs) to the engineering and procurement company, Riko.
According to ABB, digitalisation enables unprecedented visibility of a customer's assets and systems and the efficient harnessing of extensive volumes of data. It also allows easy integration of information technology and operational technology systems enabling operators in control centres to interpret key insights in real-time and as a result prevent critical failures.
With increasing numbers of smart sensors in the field, the amount of process data being collected and analysed within the substation is increasing correspondingly, allowing for protection and control, or for condition monitoring where the data is run against predictive models and machine learning in the cloud.
Critical asset data
The digital substation also collects real-time data on primary equipment and converts this into actionable intelligence to help the utility to monitor, control and maintain assets, as well derive cost efficiencies. This critical asset data can then be sent to ABB Ability Ellipse asset performance management (APM) software that will enable predictive and preventive maintenance as well.
DCBs will provide the functionality of a circuit breaker and a disconnector combined in a single unit, making the substation even more compact.
"ABB continues to be at the forefront of digital grid technology development with a range of digital products and software, substation automation, control and protection solutions, from the field to the boardroom," said Massimo Danieli, head of ABB's grid automation business within the company's power grids division.
"We are pleased to support Belarus' digital substation, reinforcing our position as a partner of choice for a stronger, smarter and greener grid."
If you like this, you might be interested in reading the following:
UK electricity company powers ahead with smart grid
The £83 million Smart Grid Enablers programme is scheduled for completion in 2023
Helsinki upgrades substation
ABB Ability technology to support digitalisation of Fingrid and improve power reliability for 800,000 customers
ABB technology to help power UK grid
Upon completion, it will be able to deliver enough clean electrical power to meet the needs of 1.3 million homes annually