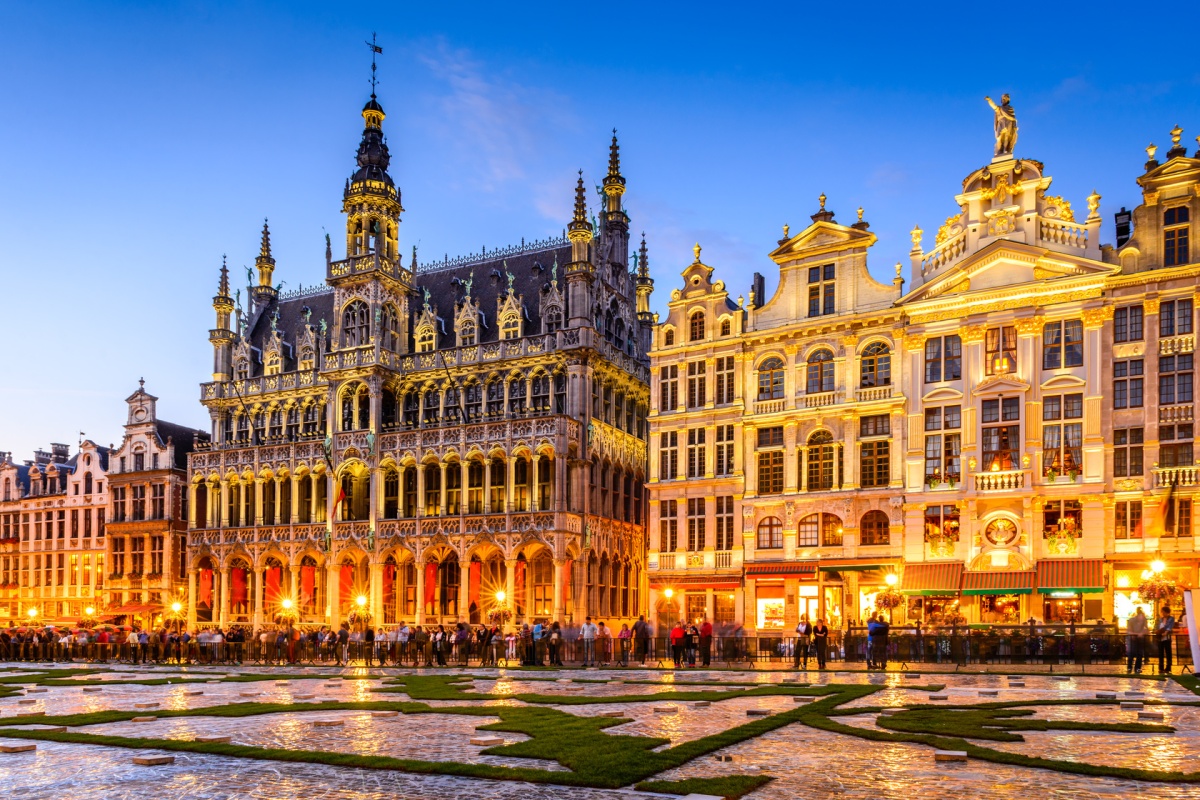 Belgium is expanding its IoT network with 800 stations from Kerlink
Internet of Things network solutions provider, Kerlink, is helping to expand Proximus' LoRaWAN IoT network in Belgium. It will supply 800 more station for the network.
This network densification with geolocation-ready Kerlink Wirnet iBTS standard stations follows Proximus' deployment of a LoRaWAN IoT network in 2015 with 130 Kerlink Wirnet stations, and Wirnet iBTS standard reference. When the additional roll-out is completed by year-end, the network will have more than 1,000 Kerlink Wirnet units in the field.
Targeting public network operators, the Wirnet stations are deployed outdoors and provide carrier-grade versatile, long-range, two-way and geolocation-ready connectivity. Kerlink customers worldwide have already deployed several thousand of these stations for IoT dedicated networks.
"In addition to its increasing deployment to power new networks in Europe, South Asia and South America, the Wirnet product range readily supports cell densification and enhanced service, like geolocation or native security for remote management of gateways," said Yann Bauduin, director of sales for operators at Kerlink.
"Wirnet iBTS standard stations' modularity offers increased coverage through cell densification by simply adding an extra LoRaWAN module. Its geolocation-ready design also enables a fast ramp up to deploy innovative location-based services, natively localising each end device through the network."
Alex Thomas, IoT programme manager for Proximus, explains that launching a cell-densification project in a short time after starting the deployment of a LoRaWAN network in Belgium is testimony to the positive reception and increasing use of the network by customers.
"We tested Kerlink's Wirnet stations before deployment, and they demonstrated that they fully meet the expectations of users, backed by the Kerlink team's constant customer support and confirmed expertise," he said.
"This new IoT network has already stimulated innovations and opened the door to new business models," said Joke Tisaun, Proximus IoT product manager. "This is the case for some interesting applications we support today, like measuring the fullness of glass containers in order to optimise pick-up routes and enhance customer experience.
"In addition, we launched a project with the biggest gas supplier in Belgium, where we will monitor the gas tanks of people in their homes, to improve the service they can offer to their end-customers."
Proximus also recently showcased a solution for industry environments to record energy information required for energy optimisation. "For that purpose, sensors monitor the temperature, humidity, light and opening of doors, and send this information, almost in real-time. This ensures higher reliability, and improves management efficiency," Tisaun said.
Kerlink is a co-founder and board member of the LoRa Alliance, the open, non-profit association that has grown to over 500 members since its inception in March 2015. Its members closely collaborate and share their experience to promote the LoRaWAN protocol as the leading open global standard for secure, carrier-grade IoT LPWAN connectivity.
If you like this, you might be interested in reading the following:
Belgium embraces mobile IoT
Orange's new IoT network reaches 100 per cent coverage and aims to turn the country into a mobile IoT test lab
New Zealand IoT continues roll-out
IoT specialist, Kerlink, is providing geolocation-ready gateways for the country's nationwide LoRaWAN IoT network
Telent accelerates IoT network roll-outs in Germany
The critical infrastructure company will work with its LoRaWAN network operator subsidiary Netzikon