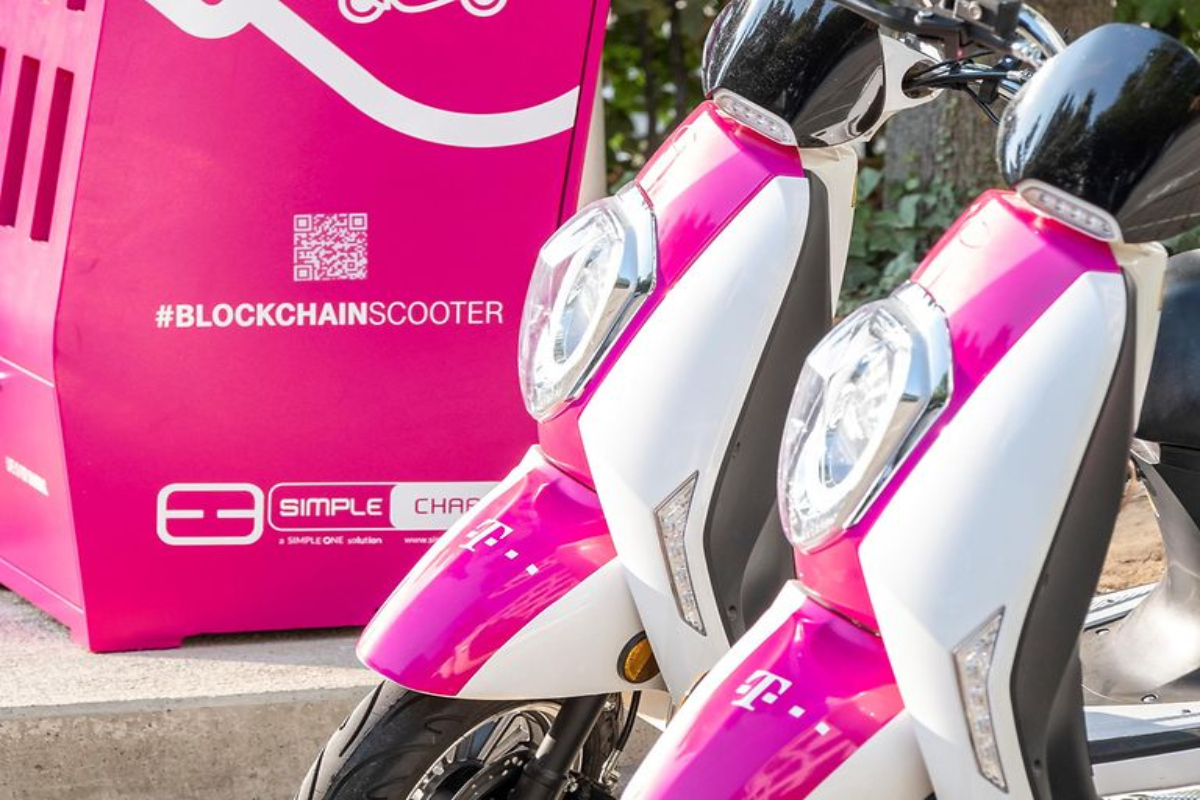 The e-scooters will be used by Deutsche Telekom employees at its Bonn HQ
T-Labs, Deutsche Telekom's Innovation Laboratories (T-Labs), is launching a blockchain-based e-mobility pilot in which employees at the telecoms company's Bonn headquarters will have access to a fleet of e-scooters.
Called Xride, it will run on the ståx blockchain platform, which has been developed by T-Labs. The four-week pilot will run in September and October and those taking part will interact with the Xride mobile app, swap batteries on the go at extra installed stations and share their insights with T-Labs.
One operating stack
The ståx platform connects blockchain technologies together into one operating stack and makes it easily manageable between multiple enterprises. In the Xride pilot, ståx enables shared deployment, where blockchain nodes run on machines, devices and clouds, such as IBM Cloud.
"In Xride, historically centralised functionalities like identity management, data verification and storage, payments and charging are fully decentralised," said John Calian, senior vice president and head of T-Labs. "This allows for a less costly, more secure and more efficient vehicle sharing that benefits both providers and the user."
T-Labs said ståx underpins the creation of decentralised, trusted and secure IoT 'ecostructures' - ecosystem infrastructures - which will be critical for the evolution of machine-to-machine economies.
"In such ecostructures, producers and consumers connect in a decentralised manner and share trusted data," the company said in a statement.
Partners in the pilot project include:
RIDDLE&CODE, Bundesdruckerei and Jolocom, who provide software and hardware layers that fully decentralise identity verification and identity management.
Giesecke+Devrient Mobile Security and Ubirch, who provide trusted connectivity and transport of cryptographically verifiable data from an eSIM card to ståx.
Simple Mobility and Telekom Mobility Solutions, two e-mobility providers who will 'cooperatively compete' with their services within Xride.
T-Labs says that the findings of the pilot could be beneficial for healthcare, utility networks, logistics and more in the future.
You might also like: