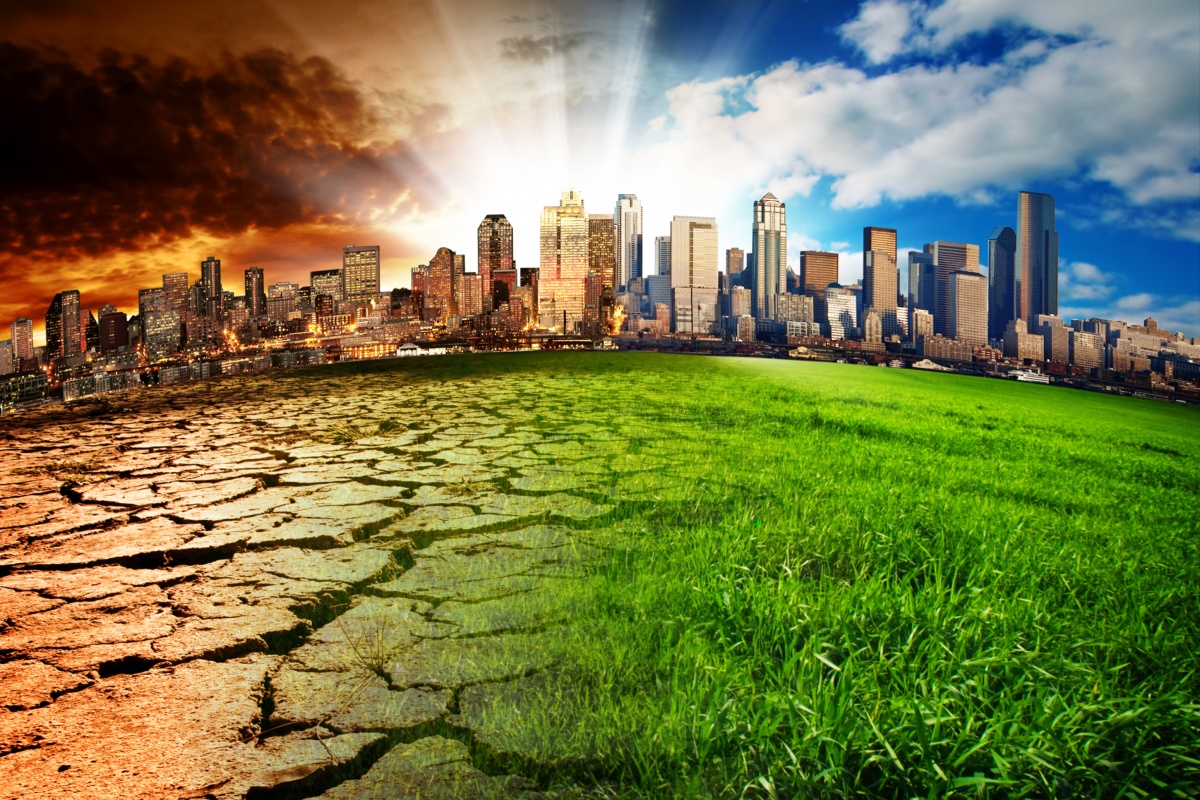 The challenge is a major new effort to tackle climate change
Bloomberg Philanthropies has launched a $70m competition to help support American cities in fighting climate change.
Michael Bloomberg, the United Nations secretary-general's special envoy for climate action and co-chair of America's Pledge, announced the $70m American cities climate challenge, intended to expedite progress in reducing greenhouse gas (GHG) emissions while growing local economies during a time of inaction from the federal government.
Through a competitive process, Bloomberg Philanthropies will select the 20 mayors demonstrating the strongest leadership and commitment to move America forward on delivering the goals of the Paris Agreement: 26 per cent reduction in emissions from 2005 levels.
Selected cities will participate in a two-year programme designed to significantly deepen the impact of their efforts to tackle climate change. The investment includes funding from a philanthropic partner and additional charitable partners may join the effort in the future.
The announcement coincides with the one-year anniversary of the Trump administration's statement of its intent to withdraw the US from the Paris Agreement.
Since June 2017, US cities – along with states, businesses, and other nonfederal actors – have united as drivers of ambitious climate action, continuing the work to cut emissions while protecting public health and fostering economic growth.
"Mayors don't look at climate change as an ideological issue. They look at it as an economic and public health issue," said Bloomberg. "Regardless of the decisions of the Trump administration, mayors are determined to continue making progress. The challenge will work with our country's most ambitious mayors to help them move further, faster towards achieving their climate goals."
The challenge is open to the 100 most populous cities in the US. Together these cities have the potential to deliver 20 per cent of the remaining Paris Agreement target, over 200 million metric tons of carbon pollution by 2025, the equivalent of closing 48 coal-fired power plants.
To be eligible to apply to the challenge, mayors from these 100 cities must have signed the 'We Are Still In' declaration by 19 June 2018. To be selected, cities must demonstrate a track record of achievement and a deep ambition to use the next two years to ramp up progress.
The programme will focus specifically on transportation and building sectors, which typically total 90 per cent of citywide emissions and are areas over which mayors have significant authority.
Through the challenge, selected cities – the 20 'leadership cities'– will be accepted into a two-year acceleration programme with new resources and access to cutting-edge support to help them meet or beat their near-term carbon reduction goals.
Bloomberg Philanthropies said it will provide the cities with a robust technical assistance and support package valued at more than $2.5m per city.
Resources include: a philanthropy-funded climate advisor to facilitate the development and passage of high impact policies; data, design, and innovation resources to help city officials design and deliver bold programming; leadership development support; implementation coaching; rapid response grants to accelerate impact; and peer-to-peer learning and networking.
If you like this, you might be interested in reading the following:
£30m funding available for low carbon projects
Previous APC-funded projects have yielded production-ready technology to OEMs and suppliers, including Ford and Nissan
US mayors' pressing city issues
Research also shows the degree to which mayors rely on experimentation, partnership, and citizen engagement as central strategies to improve communities
The world's most sustainable office
The building's distinctive bronze blades can open and close, allowing the building to operate in 'breathable' natural ventilation mode