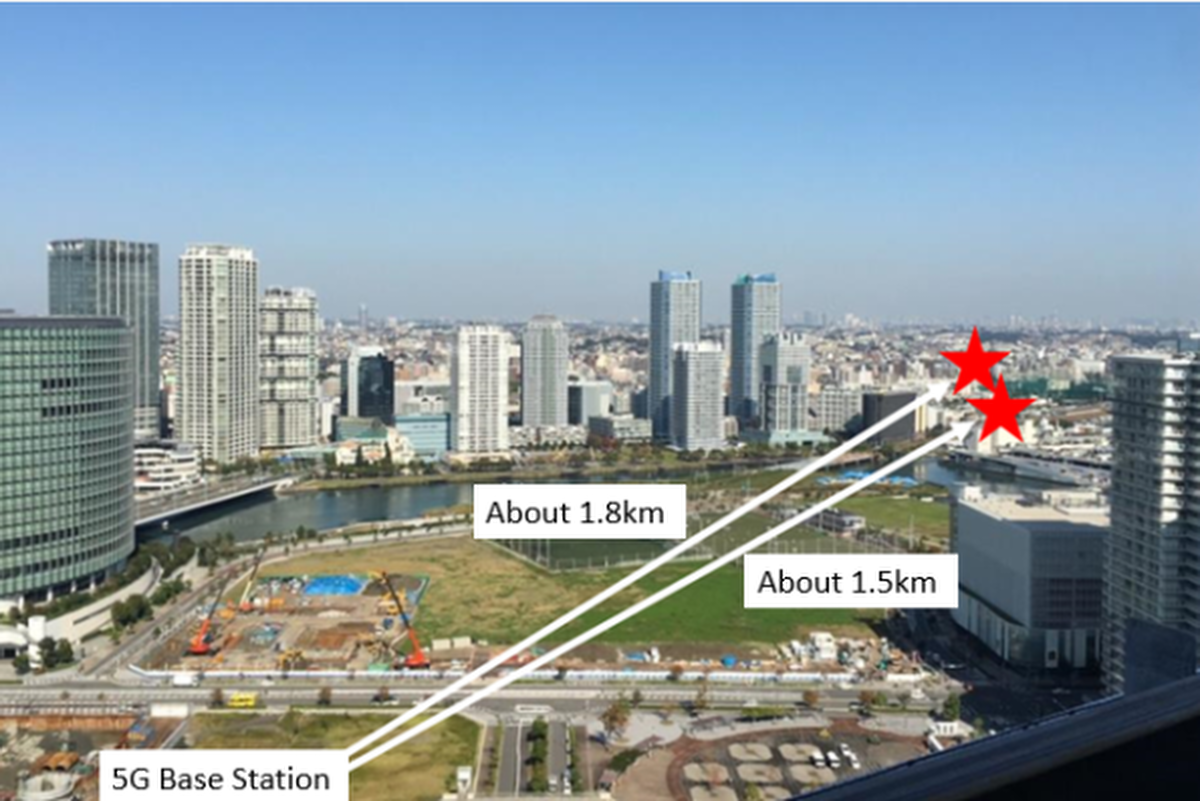 The field trial took place in Yokohama, one of Japan's biggest commercial areas
ICT solutions provider Huawei and Japanese mobile carrier NTT DoCoMo have attained downlink data transmissions speeds of more than 2Gbps on a testing vehicle in a joint field trial for 5G mobile communications.
According to Huawei, the trial outcome opens new doors for applications and deployments of 5G millimetre wave (mmWave).
Communications were conducted over long distance with 39GHz mmWave on a vehicle equipped with user equipment (UE) equivalent to a mobile phone, while travelling at speeds over 20km per hour in Yokohama city.
Long-distance mobility transmission over 5G mmWave is one of the enabling technologies to realise 5G enhanced mobile broadband (eMBB) and ubiquitous connectivity of massive data rate while fully leveraging the current macro-cellular sites investment by operators.
"Long-distance transmission over 39GHz mmWave will enable 5G network deployments in a large scale," said Takehiro Nakamura, vice president and managing director of 5G laboratory at NTT DoCoMo.
"It opens up the new stage of the 39GHz mmWave technology and will deliver the ultra-fast experience with 5G high data speed."
The joint field trial, conducted in November 2017, demonstrated that 39GHz mmWave can be used for long distance transmission in both stationary and mobility scenarios, and even in urban complex deployment environments.
The partners recorded over 3Gbps downlink throughput on stationary UE at a distance of 1.5 km and over 2Gbps at a distance of 1.8km on 39GHz mmWave.
The test system was made up of one base station on Yokohama Media Tower that works on the 39GHz band and an UE on a testing vehicle. This trial utilized metamaterials-based compact focal lens antenna with advanced beamforming (maximum gain of 31 dBi) technique to concentrate the radio waves in certain directions to enable long distance transmission.
The advanced beam tracking technique is employed to track UE on a testing vehicle traveling at speeds over 20km per hour. This is the industry-first filed trial to verify the long distance mmWave transmission for mobility application in macro-cell coverage scenarios.
"It is technological challenge and opportunity to use the long-distance transmission of 5G mmWave mobile communications technology, the wireless industry will start using the new spectrum 100 times broader than current network to foster next wave of innovations," added Dr Wen Tong, fellow and CTO of Huawei Wireless Networks.
"The 5G mmWave technology will help our customer to reuse the existing network infrastructure, especially for sites resource, to protect their investment."
If you enjoyed this, you may wish to view the following:
Huawei unveils smart city "nervous system"
Company pledges to work with its ecosystem of partners to achieve the ultimate goals of a smart city
Huawei, cheerleader for Europe
European Innovation Day in London re-affirms Huawei's commitment to Europe
Huawei and University of Edinburgh sign partnership deal
Joint lab for distributed data management and processing to open