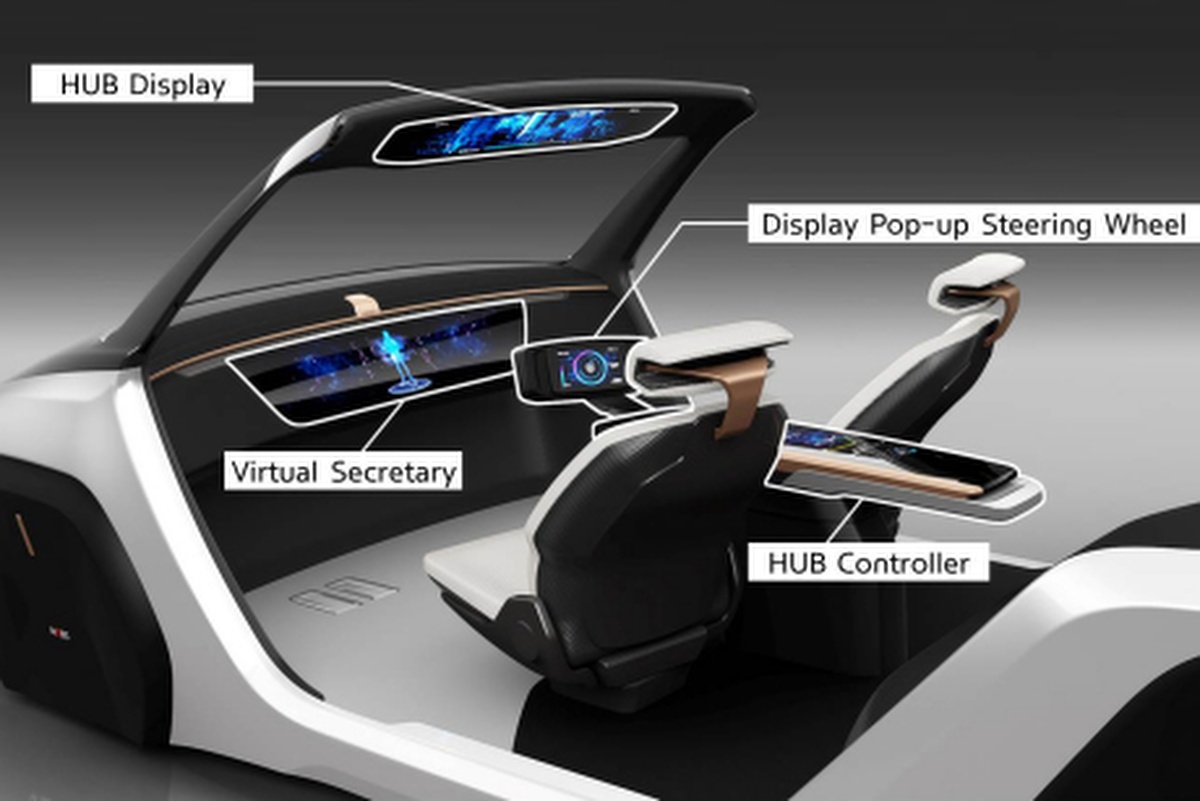 Some of the features that visitors will be able to see on the Hyundai Mobis stand at CES2018
Global automotive supplier Hyundis Mobis is showcasing its vision of the car of the future and accompanying technologies at CES2018 in Las Vegas, which runs 9-12 January.
It will introduce several new and original future car technologies, as well as disclose its developments in autonomous driving, electrification and cockpit experience, including products that have the potential to be mass-produced within the next one to three years.
Visitors will be able to experience Hyundai Mobis's New Mobility Experience first-hand via experiential technology such as holograms and augmented reality in two distinct Experience Zones.
The Infotainment Experience Zone will feature a model car showcasing Hyundai Mobis's next-generation human-machine interface concepts, made specifically for vehicles with Level 4 or higher autonomous driving.
These include a centralised information HUB display and controller that enable media consumption while driving, an intelligent virtual secretary, and a display pop-up steering wheel, a novel rectangular steering wheel that disappears when the car is in autonomous mode and reappears when the driver needs to take over control.
Other innovations include biometric identification and vitals measurement, front seats that rotate backward during autonomous driving and a hologram display.
At the centre of the Eco-friendly Experience Zone is a suite of technologies and interfaces that will eventually make the car of the future greener than ever. These include Steer By Wire and Brake By Wire technologies that use electric systems to control steering and braking, respectively; and the e-Damper, a motorised damper that converts kinetic energy from shock absorbers into electric energy.
Hyundai Mobis will also exhibit vehicle-to-grid technology that allows cars to connect to, and communicate with, the power grid, allowing the vehicle to be a power source if need be.
"This year, we wanted to show the public and our customers just how close Hyundai Mobis is to making the safe, eco-friendly and passenger-friendly autonomous car of the future a reality through the development of cutting edge interfaces and products," said executive VP, Yang Seung-wook, head of R&D at Hyundai Mobis.
"We are committed to developing the technologies that will become essential parts of the vehicle of the future, and we are proud of the agility with which we are able to bring these concepts to life."
Hyundai Mobis can be found at booth 3931 in the North Hall of the Las Vegas Convention and World Trade Centre from 9-12 January.
If you like this you might be interested in reading the following:
Taiwan unveils its best in smart
The country's trade promotion organisation, TAITRA, claims "breakthrough" smart devices at CES2018 in Las Vegas
Osram drives ahead with automotive technology
It claims to be the first to offer technologies with LED and laser light sources suitable for light and symbol projection on the road ahead
Smart intersection aims to increase safety
US city of Columbus will be the beneficiary of one of the first real-world implementations of the technology