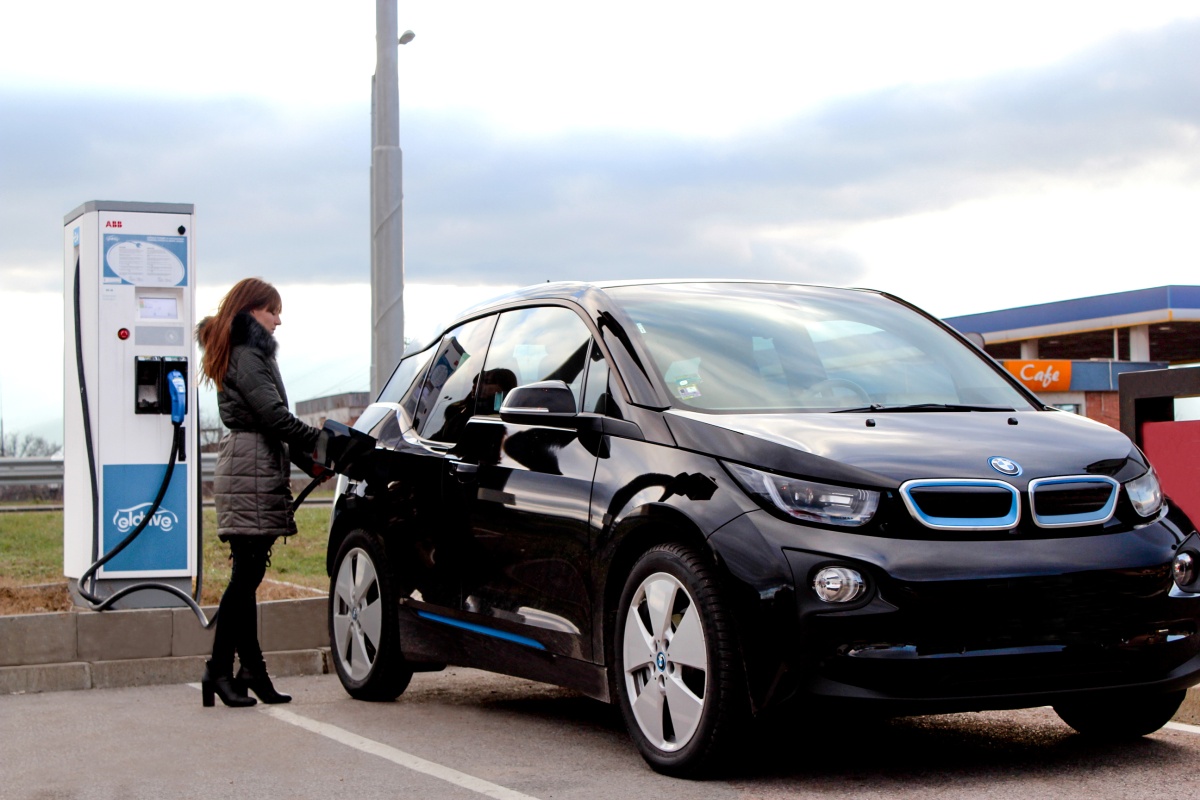 Terra 53 CJG charger offers compatibility with all-electric vehicles on the Bulgarian market
Sofia-based eMobility International has deployed fast-charging stations from ABB on key roads across Bulgaria.
The company, which creates, maintains and operates an infrastructure of charging stations in south-eastern Europe under the brands Eldive and Spark, plans to further extend the network to include all major roads and highways by the end of the first quarter of 2018.
eMobility International seeks to support users in their understanding of electric mobility and help them easily navigate to the nearest charging station or e-car rental station.

The ABB Terra 53 CJG fast chargers offer compatibility with all-electric vehicles on the Bulgarian market, using the CHAdeMO, CCS and Type 2 AC standards and provides charging cycles between 15-60 minutes, depending on the capacity of the separate car battery.
"We chose ABB to build our fast-charging network across Bulgaria because they're highly reliable and offer remote support, which is crucial for our business," said Stefan Spassov, CEO of eMobility International.
The Terra 53 multi-standard DC charging station is a configurable single, dual or triple outlet 50 kW fast charging station, operational in hard weather conditions from -35 degrees to +55 Celsius.
By connecting chargers, service solutions and people, ABB claims it can diagnose more than 90 per cent of the service cases remotely, solving over three fifths of these cases without any site intervention in the past two years.
This results in significant savings on downtime, travelling, transportation, man-hours, and resources, said ABB, with the Terra 53 seen as ideal for use at highway rest stops, petrol stations, car dealerships and busy urban areas, such as public parking lots.
"ABB plays a vital role in the development of sustainable mobility by providing innovative and efficient technologies for EV charging infrastructure added Frank Muehlon, head of ABB's global business for EV charging infrastructure.
"Various projects across the world show that ABB is a global player in fast-charging technologies and is taking the lead in the creation of a nationwide charging network in Bulgaria."
If you like this, you might be interested in reading the following:
Power boost for Toronto railway project
Eglinton Crosstown project is the largest transit infrastructure programme in Canadian history
ABB helps to transform mobility in Austria
Transformers will be installed on 21 trains that will run in the Vorarlberg region as well as connect with neighbouring countries

ABB supports UK's smart grid
Its technology will help Western Power Distribution increase capacity without the need for infrastructure reinforcement in a region of South-West England