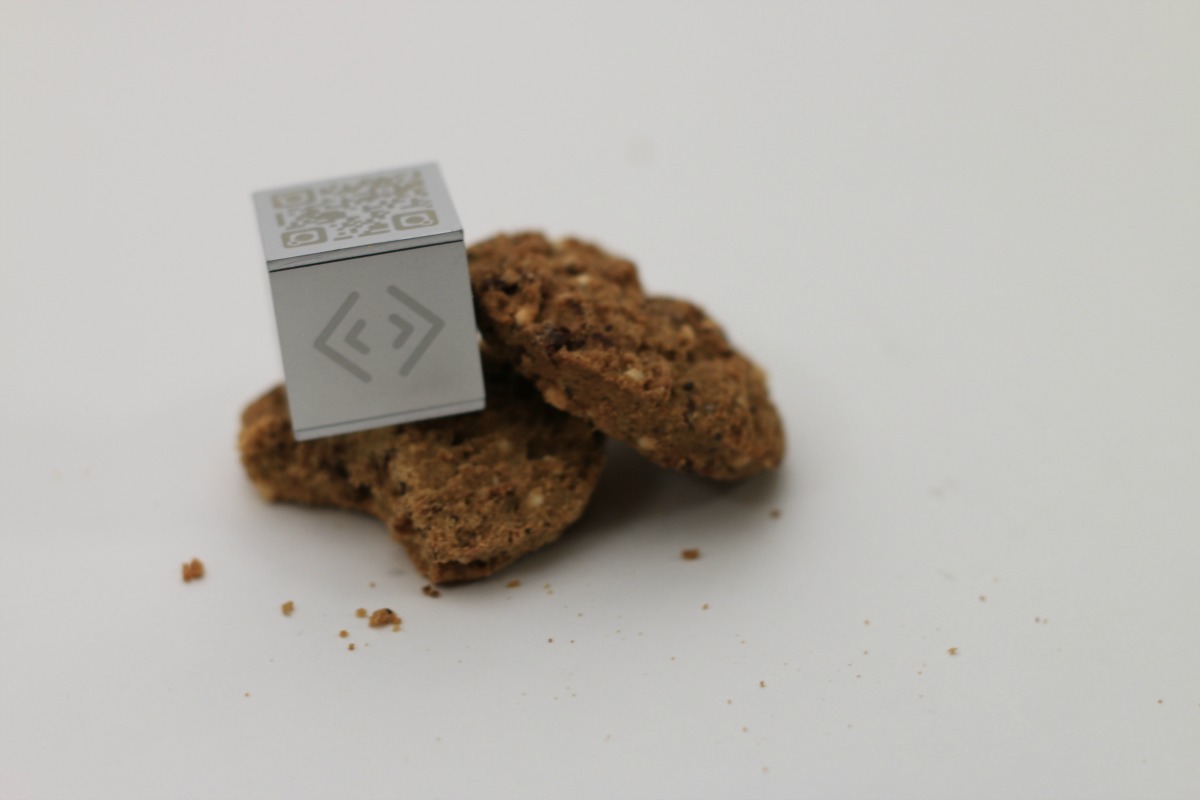 The one-inch cubes connect, monitor and report data on any object or surface
Ontario-based technology company Ubiqweus is launching a Kickstarter crowdfunding campaign for what it claims is the world's first Internet of Everything device.
qBiq is a wireless sensor that monitors and collects data from anything, at any time. Its developers say it can internet-enable any object, appliance and living or office space at the touch of a button, sending data directly to a user's smartphone or tablet for analysis using the freely available qBiq mobile application.
The Kickstarter campaign features the first four models of the qBiq, including qBiq Temp (for measuring and monitoring temperature), qBiq Feel (for measuring and monitoring humidity), qBiq Glow (for measuring and monitoring light intensity), and qBiq Move (for measuring and monitoring motion). With nearly infinite use cases, the smart gadget allows anyone to keep tabs on their possessions and the environment in their homes, offices, businesses, and in almost every other aspect of their lives.
"IoT is often built directly into devices, like internet-connected thermostats, cars, and even toasters, but what if you could turn any object or surface into an IoT device with that functionality but without any complexity and high cost?" said Sean Stephens, co-founder, Ubiqweus.
He added: "The qBiq is a disruptive IoT device because it's easy-to-use, affordable, and it can be used almost anywhere or for anything. With qBiq, anyone can monitor and access real-time data from any object in their home or office, or keep tabs on elements in their indoor and outdoor environments with ease."
The cost of qBiq starts at around $30 per unit. With extensive battery life, the sensor transmits data on any object or space continually for more than six months depending on usage. It is fully rechargeable via a USB connection to any computer, solar-based charger, or wall socket.
Each qBiq has a unique QR code and website address that collects and displays datasets, providing real-time information that's accessible and shareable. The data that qBiq produces is open source, meaning that the insights gleaned are immediately actionable and can be used for mobile application or software development.
Key features of the qBiq include:
wi-fi-enabled, sensor-based IoT device that measures and records data
One-inch cubic body
Real-time transfer and analysis of data
A lightweight, durable shell
Unique QR code and website address for each device
Open source functionality
Rechargeable battery via USB connection
Minimum six-month battery life
Those who wants to check out qBiq on Kickstarter at www.kickstarter.com/projects/qbiq/qbiq-the-internet-of-everything-smart-gadget
If you like this, you might be interested in reading he following:
The IoT goes mainstream
Vodafone's IoT Barometer 2016 report shows that the IoT is taking central stage in business operations and future development
smartcitiesworld.net/news/news/the-iot-goes-mainstream-726
Test service to improve IoT interoperability
The University of New Hampshire InterOperability Laboratory hopes the new service will reduce time-to-market and enhance customer experience
Arrow and Vodafone partner for IoT/M2M initiative which will offer IoT edge device connectivity and application enablement for millions of connected devices