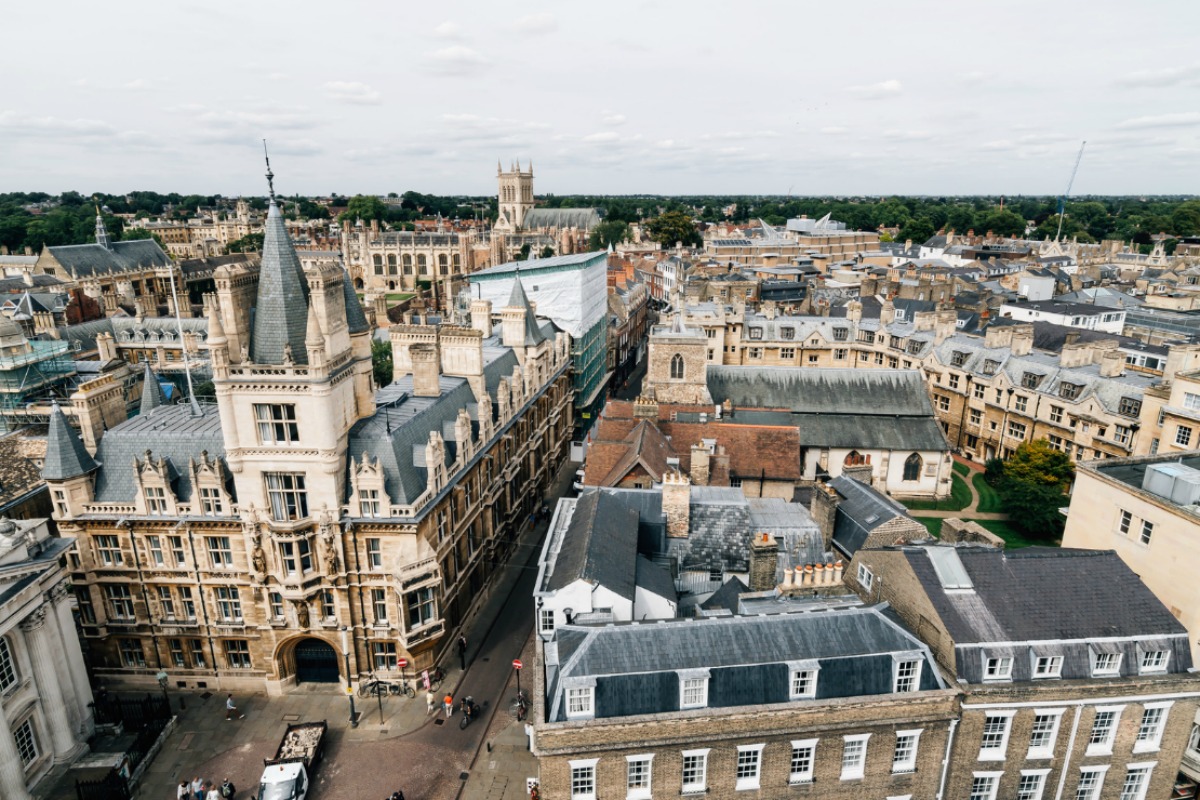 Smart Cambridge is scaling up to explore how data and digital tech can transform lives
Driverless vehicles and mobile travel apps could soon be in action in the UK city of Cambridge as it bids to become a leading 'smart city region'.
The work of the Smart Cambridge programme is being scaled up to explore how the latest data and digital technology can be used to transform the way people live, work and travel in the region, and beyond.
The programme seeks to harness the city's "brainpower and business might" to speed up smart solutions to tackle congestion, air quality and other city challenges.
Smart Cambridge announced the first phase of the cutting-edge Intelligent City Platform (iCP) developed in partnership with the University of Cambridge – taking real-time data from an array of sensors across the city to support myriad smart solutions.
The next phase of the Smart Cambridge programme will build upon the studies already underway to investigate intelligent mobility including integrated ticketing and online payments, trialling driverless vehicles and the feasibility of an advanced very rapid transit system (AVRT) for Cambridge and surrounding areas.
Tech-based small- and medium-sized businesses in Cambridge are also being urged to drive forward Internet of Things (IoT) innovation during 2017 to help find real world solutions to key city challenges through the IoTUKBoost programme.
"We have a unique opportunity to harness the brainpower and business might of Greater Cambridge to find innovative solutions to challenges faced by our region, and indeed all growing cities," said councillor Francis Burkitt, vice chair of the Greater Cambridge City Deal executive board.
"That's why taking a collaborative approach is the best way forward for Smart Cambridge and could lead the way forward for other smart cities."
A new LoRa (low power long range) network has also been set up with the university to transfer data flowing from the sensors to the data hub, so that it can be analysed and visualised to plan smart solutions, including making transport systems more reliable and easier to use.
The platform is among the first to collate 'real-time' data, which will allow citizens, third party developers and commercial partners to 'test bed' innovative applications including the new Cambridge mobile travel app, which will be available to download this summer.
A preview of the new MotionMap mobile travel app showed how the real-time data will be used to more accurately predict bus times, to help improve people's journeys and encourage them to use more sustainable methods of transport.
The app is being developed by local tech' company Building Intellect and will be launched this summer as part of a series of data-sharing events to involve residents and businesses in developing smart solutions for the city.
If you like this, you might be interested in reading the following:
Digital Catapult launches IoT network across London
Free to use Digital Catapult Things Connected will drive business adoption of IoT, bringing experimentation and innovation to help transform life in the capital
smartcitiesworld.net/news/news/digital-catapult-launches-iot-network-across-london-945
Open call for partners to drive IoT innovation across the UK
IoTUK is looking for partners that can help spearhead the roll-out of LPWANs and testbeds across the country
smartcitiesworld.net/connectivity/connectivity/open-call-for-partners-to-drive-iot-innovation-across-the-uk
London -- shaping up to smart
It's the dawn of a new era with a new mayor in town. Melony Rocque surveys the smart London landscape to see just how smart London has become.
smartcitiesworld.net/connectivity/connectivity/london--shaping-up-to-smart