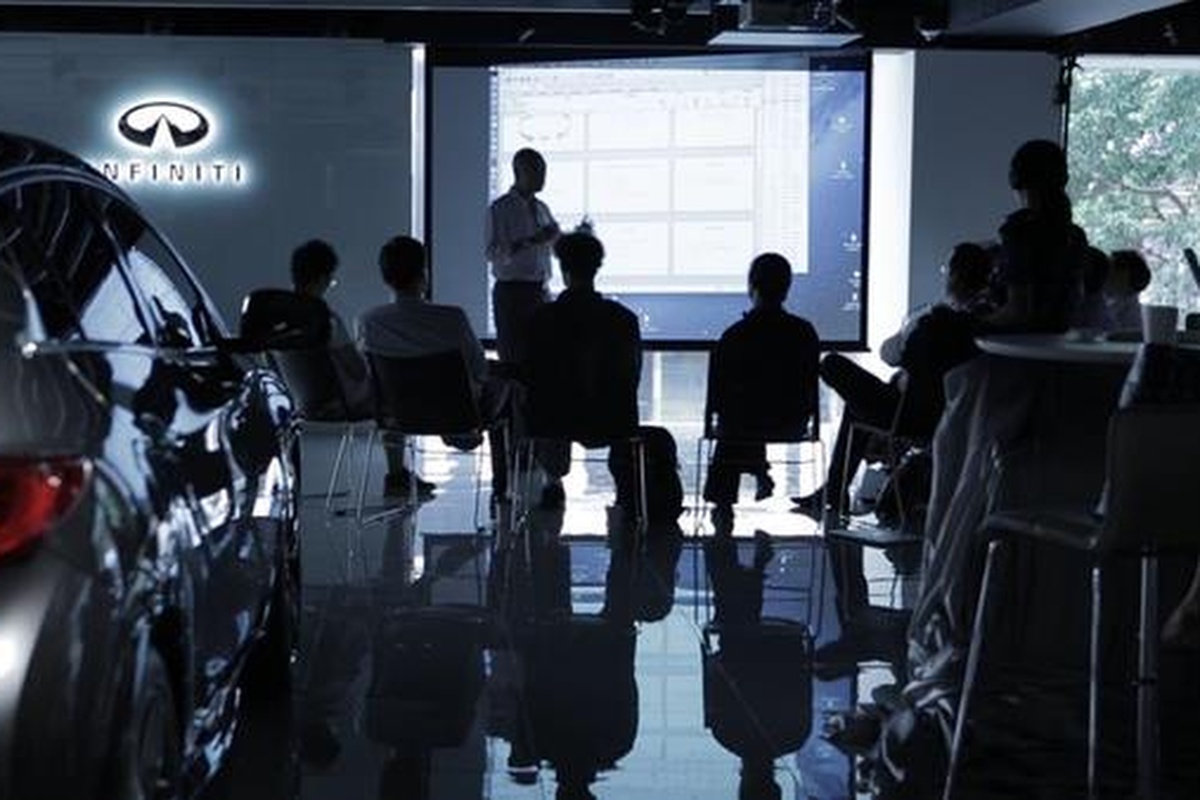 Nine start-ups will complete the Infiniti Lab Toronto programme
Three fifths of Canadian millennials (59 per cent) reckon that a smart city would improve their quality of life, with one third 33 per cent of Gen Xers and 29 per cent of Baby Boomers agreeing, according to new research.
The survey from smart cities and Internet of Things (IoT) accelerator, Infiniti Lab, also found that two fifths of all Ontarians (42 per cent) consider that smart cities will increase their quality of life, the highest percentage of any province in Canada.
In particular, Canadians are most excited about the potential of electric vehicles, with nearly two-thirds of Canadians (62 per cent) referring to it as the most exciting auto technology trend of 2018.
Infiniti has also announced the nine start-ups that will participate in the second Toronto-based accelerator programme. The startups will receive targeted training, expert mentorship from industry leaders and access to a network of partners and investors during the six-week programme including from Alliance Ventures.
Operated by Renault-Nissan-Mitsubishi, Alliance Ventures targets technology and business models with a venture fund of up to $1bn.
"Canadian millennials believe in the potential of smart cities, and desire technology such as electric vehicles, autonomous driving and ridesharing that could improve their daily lives," said Adam Paterson, managing director of Infiniti Canada.
"The nine start-ups we have selected reflect the needs of the participants in our survey – they are forward, innovative and daring. We are committed to sourcing and nurturing up-and-coming companies, and the nine start-ups in this programme have the potential to make our cities smarter."
The start-ups selected aim to solve various "pain-points" for Canadians: ShiftRide and DriveHER could democratise Canadians' access to rides; Clutch, UTO and Ordermotive have built technologies that streamline the vehicle purchasing process.
Meanwhile, Brisk Synergies and Acerta aim to keep Canadians safe on the road; Sylidra connects drivers to their dealerships and aims to enhance the client-dealer relationship; and SmartTones seeks to enable Canadians to interact with brands in "meaningful and engaging ways".
At the close of the six-week programme, the most promising startup – chosen by a panel of experts at the Demo Day pitch competition – will be fast-tracked into the three-month long global Infiniti Lab programme in Hong Kong, where Infiniti is headquartered.
The global programme places a critical focus on its start-ups' growth and includes intensive one-on-one mentorship from the accelerator's executive team and external subject matter experts in brand, digital, product and network transformation.
The Hong Kong programme will welcome its fourth cohort in the third quarter of 2018.
If you like this, you might be interested in reading the following:
Toronto launches open data portal
Members of the public can visually interact with meaningful government data
Smart start-ups wanted
The Infiniti Lab returns to Toronto after last year's accelerator programme gained the support of the local government and the Ontario Centre of Excellence
Canada's Smart Cities Challenge announced
Communities of all sizes can apply including municipalities, local or regional governments, and indigenous communities