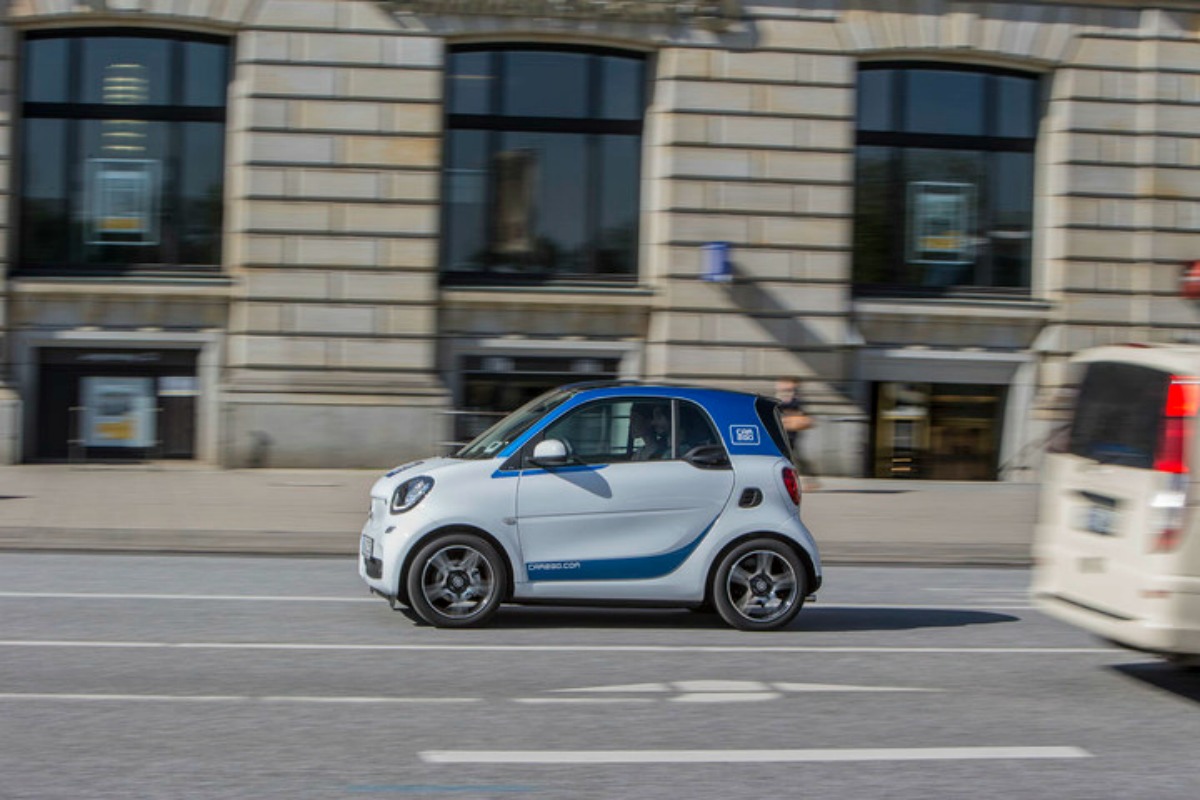 car2go will continue to partner with Columbus to provide mobility options
Car2go is replacing its entire fleet of 200 smart cars in the US City of Columbus.
Described as a flexible and "on demand" mode of transportation, car2go is intended to complement existing public transportation by bridging the gaps between the "first and last mile" of a member's commute.
The company announced that the new fully upgraded cars and technology would be on the streets of Columbus by the end of March.
It will be the first ever fleet upgrade for Columbus since the service launched in 2013.
"Thousands of Columbus residents have embraced the benefits of car-sharing and we're thrilled our members in Columbus will get to experience the newest car2go technology and smart model," said Chet Ridenour, general manager of car2go Columbus.
"According to the first ever one-way car-sharing study conducted in North America, UC Berkley found that for every car2go on the road, car2go is removing up to 11 vehicles from the roads and preventing up to 14 metric tons of pollution," he continued.
"Now, with proven environmental benefits along with our new technology, car2go will continue to partner with the City of Columbus to provide innovative mobility options while collaborating on initiatives like the Smart Cities grants."
The new vehicles are the latest generation smart car that feature the newest car2go technology via the official car2go app. The new car2go incorporates advanced features, including heated seats, Bluetooth and a more powerful turbo-charged motor.
Car2go is a wholly-owned subsidiary of Daimler North America Corporation.
The company claims its global operation is the largest, fastest-growing car-sharing programme in the world with more than 2.2 million registered members and a fleet of nearly 14,000 vehicles in 26 locations in the US, Europe and Asia.
If you like this, you might be interested in reading the following:
Omoove security solution for car-sharing services
Service is powered by Octo Telematics secure IoT cloud
smartcitiesworld.net/connectivity/connectivity/omoove-security-solution-for-car-sharing-services
Transport app gives freedom of movement
The Free2Move application provides access to car-sharing services from approximately 20 operators
smartcitiesworld.net/connectivity/connectivity/transport-app-gives-freedom-of-movement
Rethinking the mobility landscape by Yovav Meydad, VP of product & marketing, Moovit
In the end, the aggregation of multiple modes of transport that ensure accessibility for everyone will win
smartcitiesworld.net/opinions/rethinking-the-mobility-landscape-by-yovav-meydad-vp-of-product--marketing-moovit