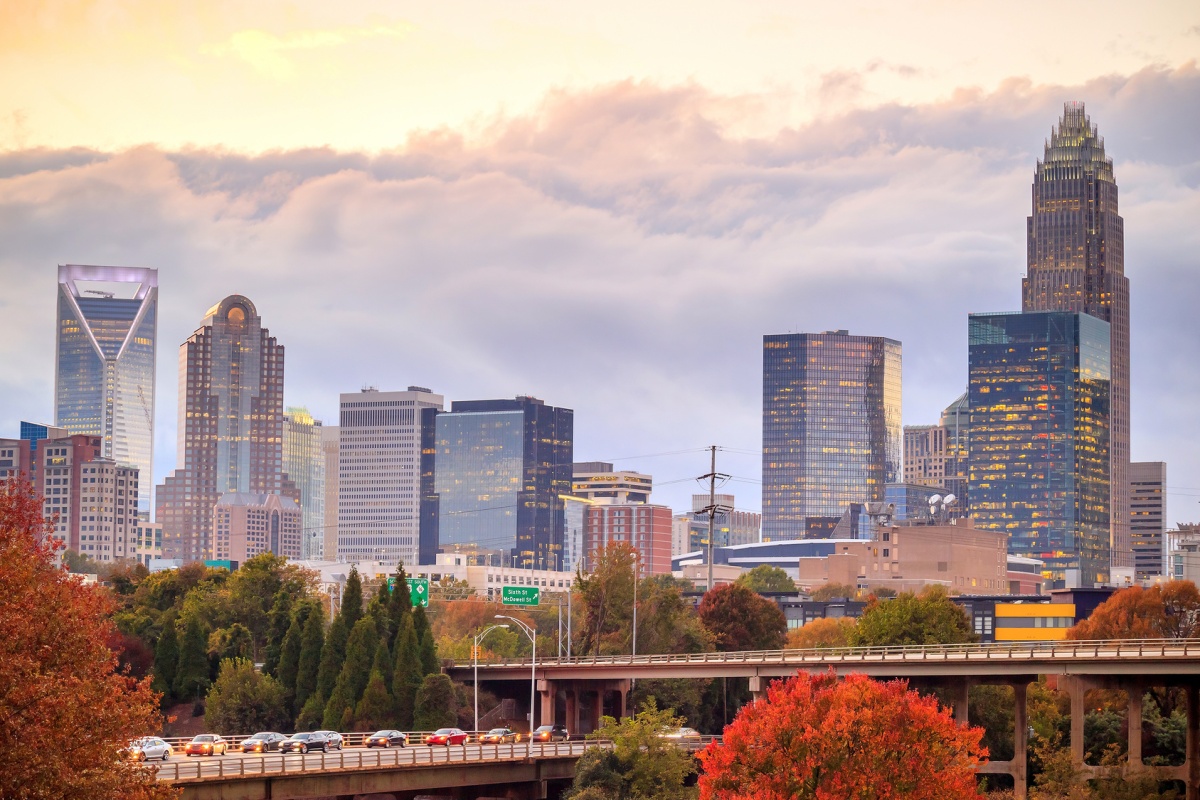 The city of Charlotte has announced a first mile/last mile initiative
Charlotte Area Transit System (CATS) is partnering with ride-sharing company Lyft and Passport, the developer of CATSPass app, to provide better connectivity at two of Charlotte's rail stations.
The pilot programme in the North Carolina city aims to offer affordable and reliable transportation with Lyft on the first and last mile of a person's commute in areas where a transit service may be too far away.
For passengers requiring a Lyft ride to or from the JW Clay/UNC Charlotte station or the Parkwood Station, CATS said it will provide a $4 contribution towards the Lyft fare.
A trip must originate or terminate at either of those two station locations and end or start in the specified area around each station. The areas were selected to fill gaps in the existing transit network in order to provide better access to the region's extended rail system.
"This pilot is a new, innovative and cost-effective way to provide greater service and connectivity to our customers," said John Lewis, executive director, CATS. "It provides a good alternative in certain areas where it is not cost-effective to operate a route with multiple buses running all day."
According to CATS, partnering with companies like Lyft and Passport allows it to expend funds for trips only when demand is needed versus running a route all day with multiple buses when demand ebbs and flows in areas where service is limited.
"Lyft was founded with the mission to reduce personal car ownership, and we know that by identifying multi-modal solutions to transportation challenges, we can have a better impact on the future of our cities," added Lauren Pelletier, market manager for Lyft in Charlotte.
"Pilots like this one show the potential for private-public partnerships that provide affordable, convenient, and reliable transportation."
There are two ways a transit customer can participate:
Purchase a local monthly pass from CATSPass mobile app and have a Lyft account. CATS will provide 40 trips per month to be used at either of the two LYNX stations and CATS will contribute the first $4 of each eligible Lyft trip. 
The second way is a customer must have a valid CATS pass and enter the unique station code displayed at the rail stations in their Lyft app to receive two trips per month with a $4 contribution towards each eligible Lyft trip from CATS.
The pilot programme is expected to run through until late autumn 2018.
If you like this you might be interested in reading the following:
US cities get smarter with on-demand rides
Ride search engine Migo launches in Seattle and Portland after a three-month beta test
Transport app gives freedom of movement
PSA Group is making it easier for people to find a nearby car, scooter or bicycle available to them
JV makes the Switch
Advanced technology will simplify trip planning, payment and ticketing for public and private transit