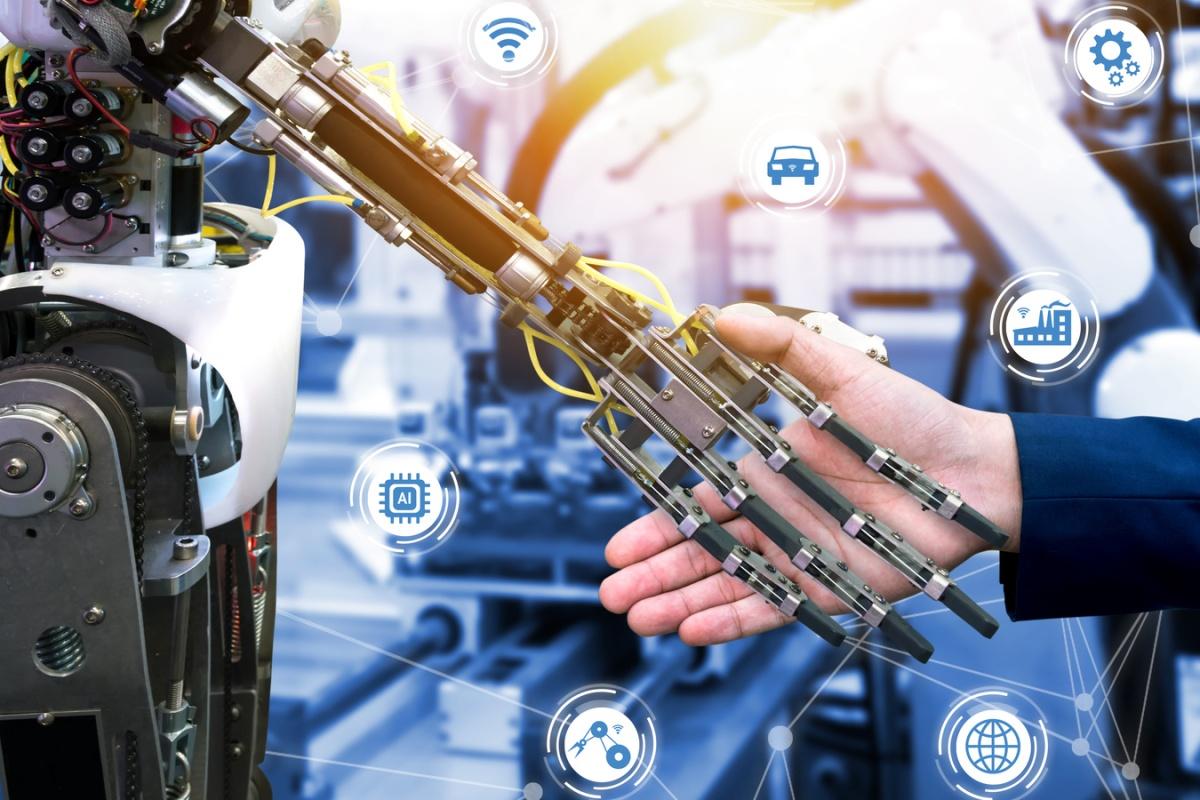 The AI research centre will focus on industry challenges and AI talent
Cisco has committed $100m to help accelerate digital innovation in the UK. Among the initiatives it will be involved in is the setting up of an artificial intelligence (AI) research centre with University College London (UCL), which will focus on addressing industry challenges and developing AI talent in the UK. The centre will house 200+ UCL researchers and academics.
Aligned to the UK's Industrial Strategy, the tech giant will support partnership with industry, government and academia across the nation. The strategy outlines four "grand challenges" relating to some of the greatest issues facing society, which Cisco's Country Digital Acceleration programme (CDA) is committing to helping address: AI and the data economy; the ageing society; future of mobility; and clean economic growth.
UK Prime Minister Theresa May said: "I particularly welcome the announcement of the new AI research centre in partnership with UCL. Research has shown that AI could add £232bn to the UK economy by 2030 and developments like this will help with our ambition to put the UK at the forefront of the AI and data revolution."
The UK wants to be a leading digital nation and currently ranks fifth in the world based on seven key factors that impact a nation's ability to embrace digital, including infrastructure, technology adoption, skills, basic human needs, business and government investment and start-up environment.
Other Cisco initiatives include leading an industry-government partnership to create a sustainable business model for investment in digital inclusion for the UK. The project aims to address issues of loneliness, social exclusion and pressures on public services.
With new initiatives in rail and road, including projects to further the UK's position as a leader in connected and autonomous vehicles, Cisco will address key challenges in cyber-security and connectivity. This includes Project Swift in partnership with ScotRail, which is placing high-speed wi-fi on trains between Edinburgh and Glasgow in a commercially sustainable model for the benefit of commuters, operators and businesses.
In the last decade, Cisco has committed over $1.5bn in digital and innovation investment and projects in the UK, initially through a programme announced in 2011 to create an innovation legacy following the London Olympic games in 2012.
The UK was one of the first governments with whom Cisco made a commitment to help accelerate digital outcomes for the nation through its CDA programme in 2015. The CDA strategy is a long-term partnership with government, industry and academia to help deliver real outcomes faster and more effectively for the nation.
If you like this, you might be interested in reading the following:
Survey: Blockchain for smarter cities: Where's the action?
SmartCitiesWorld is undertaking a global survey which looks at the level of understanding around blockchain and the impact it can have on creating smarter cities. We would love to hear from you
Appointment bolsters UK's bid as leader in AI
The world-leading expert Dr Demis Hassabis will advise the new Government Office for Artificial Intelligence
AI's ethical reckoning, ready or not
The UK government wants to lead in AI, seeing great potential for the economy and public services. With the push for progress, tensions between ethics and innovation are reaching a tipping point. Sarah Wray looks at what's being done about it