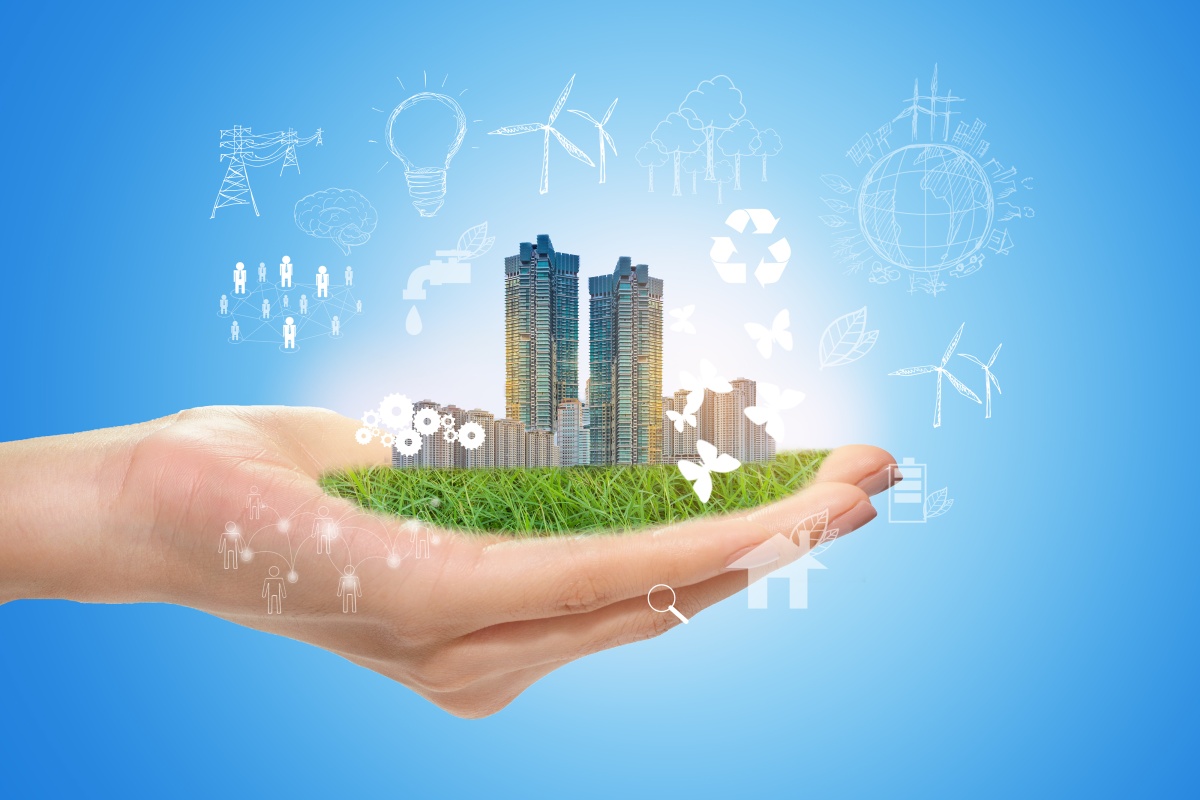 Commercial property owners can secure funding for a range of improvements
The city of Middletown, Ohio, is helping commercial property owners to more easily finance clean energy improvements in their buildings. It is establishing a local commercial Property Assessed Clean Energy (C-PACE) financing programme in partnership with Plug Smart, one of Ohio's leading energy service firms.
PACE is an innovative, flexible financing solution where energy conservation savings are used to help commercial property owners obtain off-balance sheet, long-term financing for energy efficiency and renewable energy projects with no capital outlay.
"PACE is a unique financing tool that is very attractive to building owners looking to do retrofit, gut rehabs, and new construction projects in an affordable way, by providing them with long-term, off-balance sheet, no capital outlay, and non-recourse financing," said Matt Kussman, business development manager at Plug Smart.
The programme has already helped to implement improvements on the nearby Kettering Tower, downtown Dayton's tallest high rise.
Plug Smart will act as the lead programme administrator, assisting in the development, launch, and operation of PACE on behalf of the city of Middletown. PACE will help the city's commercial property owners more easily secure 100 per cent funding for building improvements -- including LED lighting, HVAC, temperature controls, boilers/chillers, access/security controls, elevators, and building envelope (roof, doors, windows, insulation) in retrofit, gut rehab, renovation, building addition or new construction projects -- with no out-of-pocket costs.
As a public-private partnership, PACE authorises municipalities to work with private sector lenders to offer upfront financing to qualified building improvement projects, and collect the repayment through voluntary, annual municipal special assessments on property tax bills for up to 30 years. This allows property owners to pay for building improvements over time while enjoying the benefits of lower energy and maintenance bills.
Partnering with Plug Smart provides the Middletown with administrative, marketing, financial and technical support, including PACE programme guidance, application processing services, programme performance tracking, education and outreach, analysis of submitted energy conservation projects, technical underwriting, and identification and support of capital providers.
"We look forward to having an experienced organisation like Plug Smart at the helm of our city's new PACE programme, which will bring many economic development benefits to the City of Middletown and its commercial building owners," said Middletown economic development director Jennifer Ekey.
She added: "Not only will PACE improve property values, modernise our buildings, and help to attract and retain local businesses, but it also has the potential to create local jobs and a more comfortable environment for our citizens who work in our city's commercial buildings every day."
If you like this, you might be interested in reading the following:
The wellbeing benefits of green buildings
A new report by the World Green Building Council puts forward the business case for implementing health, wellbeing and productivity features in green structures
The world's most sustainable office
The building's distinctive bronze blades can open and close, allowing the building to operate in 'breathable' natural ventilation mode
Huawei and Honeywell collaborate on smart buildings
An important building block of the collaboration is Huawei's new Internet of Things gateway