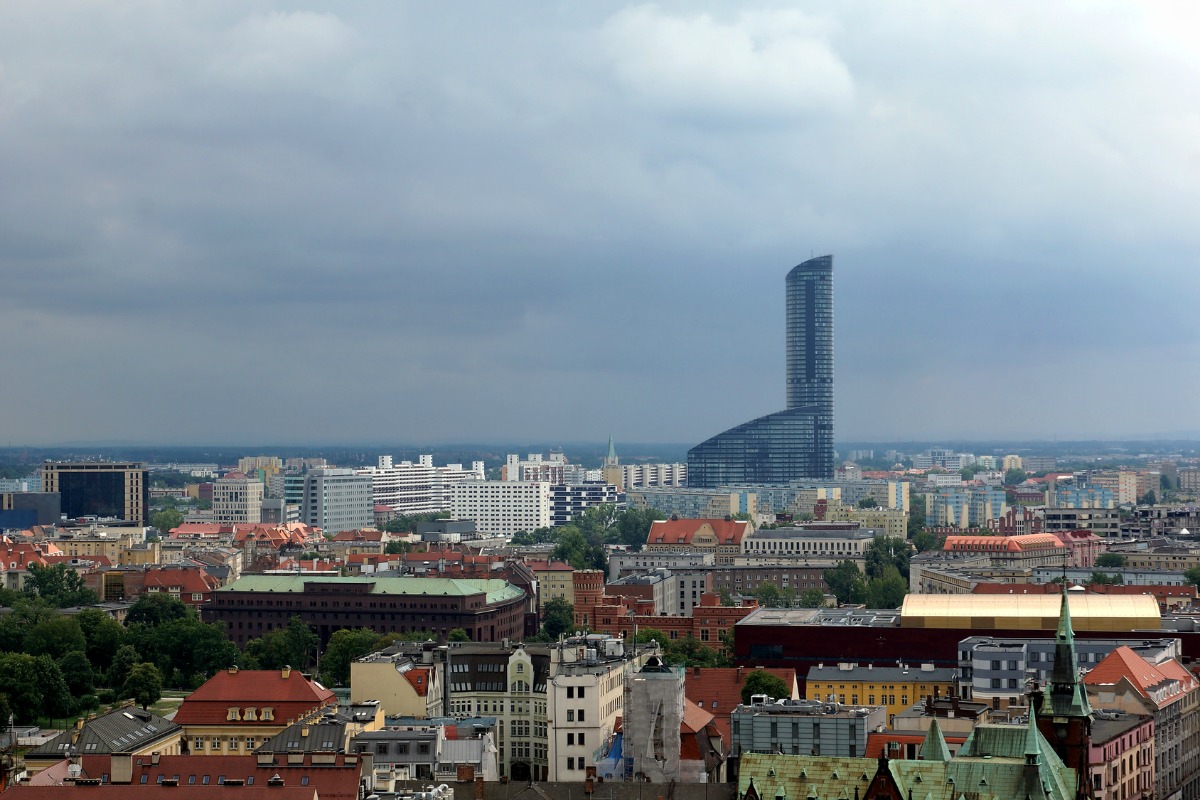 The Polish city of Wroclaw's X-Force Command Centre joins IBM's global network
IBM Security has officially opened its modernised European IBM X-Force Command Centre in Poland with new cognitive capabilities. These include IBM Watson for cybersecurity and expanded data localisation services designed to help address clients' preferences and General Data Protection Regulations (GDPR) requirements.
Located in Wrocław, the centre joins the global network of IBM X-Force Command Centres, which process upwards of one trillion cyber incidents each month, helping to protect 4,500 clients across 133 countries. This global network is staffed by over 1,400 security professionals.
The Poland centre builds upon IBM's $200 million investment in incident response capabilities announced last year. Its key areas of focus are supporting clients in responding to cybersecurity incidents and serving as the hub in the company's global network for GDPR expertise and specialised services.
Through the centre, IBM will be able to offer clients the option of managing their security data via IBM staff and infrastructure in Europe. IBM X-Force analysts and experts will also help clients with expedited incident response reporting, which could aid clients with the data breach notification requirement of the GDPR.
"The new IBM X-Force Command Centre in Poland is a critical investment in helping clients seamlessly respond to cybersecurity incidents as well as prepare for GDPR," said Julian Meyrick, vice president, IBM Security, Europe. "In the centre, insights from IBM's world-renowned X-Force research team come together with local world-class talent to help clients take an immune system approach to cybersecurity."
According to the 2017 IBM X-Force Threat Intelligence Index, which surveys cyber security trends, 2016 saw a dramatic increase in records compromised, from 600 million to more than 4 billion incidents of illegally acquired records, climbing 566 per cent from 2015.
Analysts warn that the problem will be exacerbated, as the number of incidents within the next five years is expected to double. These statistics expose the companies to hefty potential losses, with the average total cost of a data breach amounting to $4 million.
In response to the challenges, IBM invested $200 million in the development of new centres, solutions and software aimed at fighting cyber threats.
"Both the growth of scale and the degree of intricacy of cyber-attacks require from us a continuous development of competencies in fighting cyber-attacks. For this purpose, we have developed the Wrocław X-Force Command Centre and we are extending its range of services," says Daniel Donhefner, Security Poland site leader.
"Our specialists are able to continuously monitor the security of our clients and thanks to the most advanced cognitive technologies, immediately identify and manage threats for their companies," he adds.
IBM has collaborated with local academic centres to help train future potential employees. This includes programmes with Wrocław University of Science and Technology and Wrocław University of Economics, where the company's experts give lectures and co-create courses. This has contributed to 95 per cent of local specialists holding university degrees while others have multi-year experience in security.
If you like this, you might be interested in reading the following:
Never fear, Watson is here!
Currently, the average data breach takes organisations an average of 201 days to identify and an average of 70 days to contain
smartcitiesworld.net/news/news/never-fear-watson-is-here-1194
First cloud data centre for the Nordics
IBM's new facility will also accelerate its commitment to foster the growth of cognitive and artificial intelligence technologies throughout the region
smartcitiesworld.net/news/news/first-cloud-data-centre-for-the-nordics-961
Smart city services cyber attack 'likely' says survey
A survey by Tripwire reveals that 88 per cent of state and local government IT professionals are concerned about cyber attacks targeting critical city infrastructure
smartcitiesworld.net/news/news/smart-city-services-cyber-attack-likely-says-survey-957