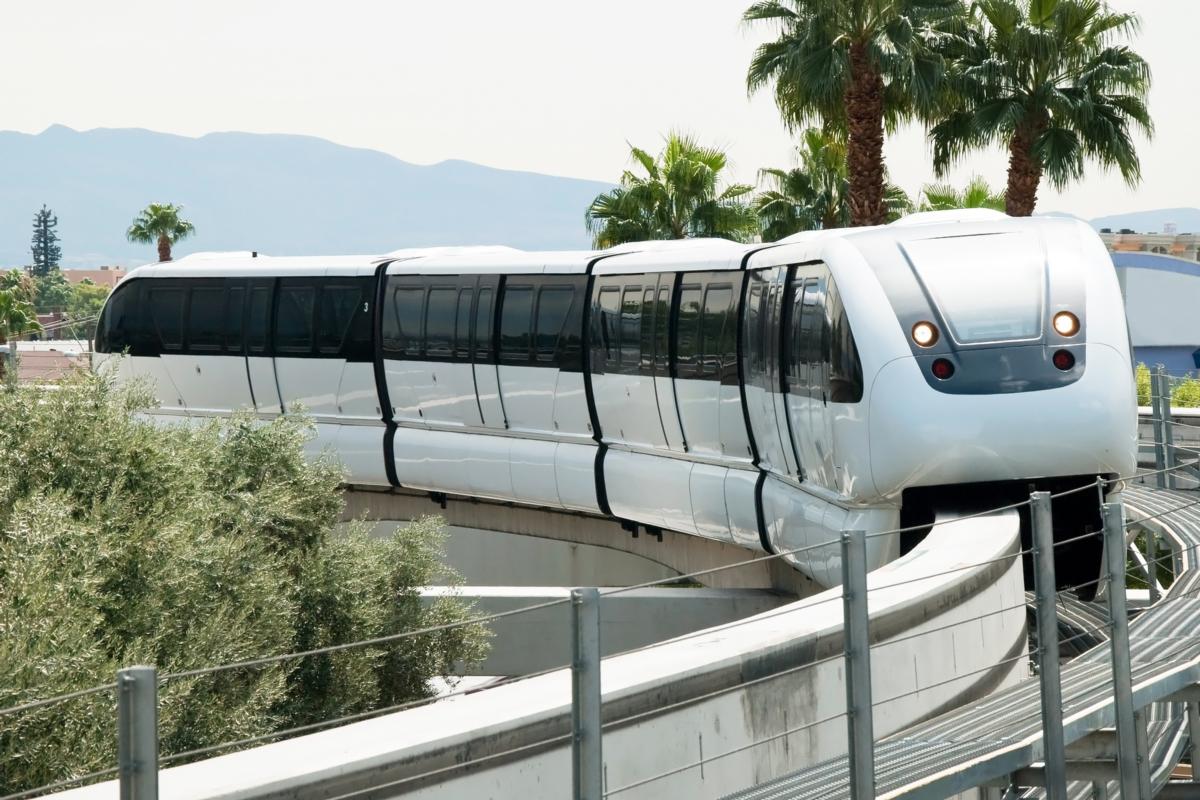 The solution is being deployed at the Las Vegas Monorail
NXP Semiconductors has teamed with Google to integrate NXP's MIFARE contactless fare payment solutions with Google Pay with the aim of providing "seamless" mobile travel experiences.
The collaboration will see Google integrate NXP's new MIFARE 2GO cloud service, an end-to-end solution that manages digitised MIFARE-based credentials onto mobile and wearable devices, with Google Pay.
The integration aims to deliver an improved travel experience for commuters allowing them to purchase a transport entitlement on their phone and to place their phone on the terminal to ride.
Google's Pay solution offers a map of the transit stations related to the ticket purchased and digital receipts of travel history.
"At a time when people hail a ride with the push of a button, today's travellers expect convenience, speed, and trip planning information, no matter how they travel," said Pali Bhat, vice president of payments product management, Google.
"By seamlessly integrating existing MIFARE product-based fare payment solutions with Google Pay, transport agencies can provide travellers with a complete digital experience via their mobile devices. We believe this new integration provides a unique opportunity to create powerful new transaction and communication channels between public transit travellers and the systems they depend on."
The companies also announced the first live deployment of the solution at Las Vegas Monorail. The rail system connects hotel resorts and major convention facilities along the Las Vegas Strip. The monorail has a partnership history with NXP when the companies collaborated to implement the first-ever integration of transit fare into a convention badge during CES 2017.
"At NXP, our mission is to deliver secure connected solutions that make our lives safer, and more enjoyable. Mobile MIFARE services empower people to benefit from a connected lifestyle by simply connecting devices to a rich set of city services," added Rafael Sotomayor, senior vice president and general manager of secure transactions and identifications at NXP.
"This new solution from NXP and Google Pay is a major step forward in what is the future of transit."
MIFARE 2GO is designed to work with existing MIFARE contactless technology infrastructures and meet industry requirements for security and scalability. Available to transit agencies across the globe, its flexibility and efficiency allow public transport operators to define fare concepts and provide additional value to their customers by integrating additional city services even if they are from third party providers (such as bike sharing and parking), said NXP.
If you like this, you might be interested in reading the following:
Transport for New South Wales rolls out payment trial
Trial extension means customers will also be able to use American Express and Visa cards to pay for travel
NXP and Xiaomi team up in mobile transit services in China
Since initial deployment in Shanghai and Shenzhen in June, activation rates have experienced double digit growth among commuters
Chicago transit app reaches milestone
The success of the app shows the public's appetite for integrated one-stop-shop transportation solutions