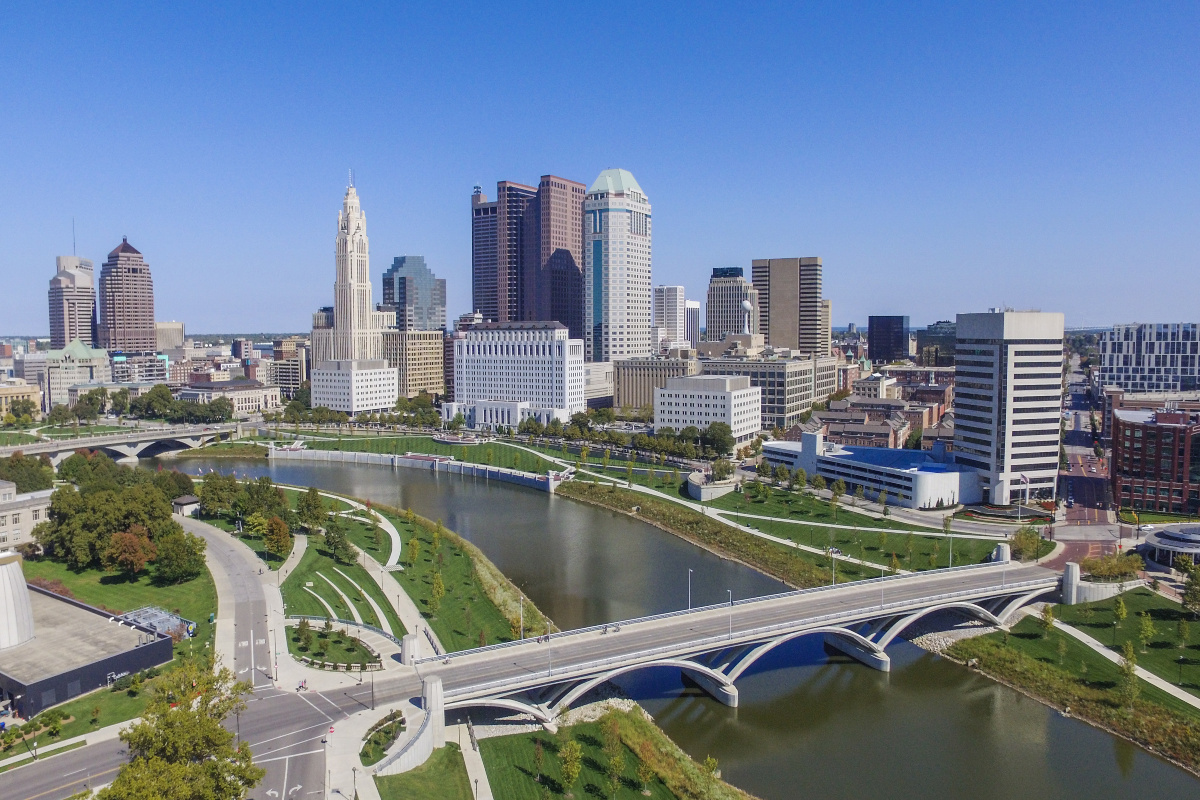 Columbus put a number of programmes in place to encourage citizens to drive EVs
Smart Columbus reports that 3,323 electric vehicles (EVs) were purchased by residents in the seven-county Columbus region in the last three years surpassing its EV adoption goals.
When the programme goal of 3,200 EVs was set in 2016, the city received an additional $10m grant from the Paul G Allen Family Foundation to help accelerate the transition to an electrified, low-emissions transportation system.
Sustained growth
In the same period, according to Smart Columbus, consumer likelihood to purchase an EV also grew by more than 20 per cent, suggesting sustained growth to come.
"We are proud to deliver on the bold goal of this groundbreaking programme, which has served to make our community more sustainable, our businesses more resilient, and our infrastructure more future-ready," said Andrew Ginther, mayor of Columbus.
"As we look to our future, continued efforts to electrify mobility and decarbonise electricity will be critical to addressing the challenges we face, as they directly support resident health and wellness, and help to drive economic development and shared prosperity." 
When Columbus applied to the US Department of Transportation's first-ever Smart City Challenge in 2016, only 0.4 per cent of vehicles sold in the Columbus region were battery electric vehicles (Bevs) or plug-in hybrid electric vehicles (Phevs).
Columbus set a goal to increase EV adoption to 1.8 per cent, or 3,200 vehicles by March 2020. Transitioning 3,323 vehicles to electric is estimated to eliminate about 1,850 metric tons of carbon dioxide emissions.
"As we look to our future, continued efforts to electrify mobility and decarbonise electricity will be critical to addressing the challenges we face"
To encourage cities and organisations to adopt initiatives modelled after the electrification programme, Smart Columbus has launched AccelerateYourCity.com, a digital programme capstone that summarises the more than 100 articles, case studies and success stories contained within Smart Columbus' digital playbook.
The content aims to provide advice and resources to help cities, businesses, academic institutions, nonprofits and other organisations replicate, and scale programmes proven in Columbus.
Smart Columbus notes a key legacy of the initiative is its acceleration partner programme, that drove change by partnering with large private sector employers to help employees choose more sustainable ways to get to work.
Seventy large Columbus employers partnered with Smart Columbus to develop education and incentive programmes that encouraged residents drive electric and drive less, reducing congestion and emissions while also addressing equity.
"Columbus has demonstrated how a region can develop new transport systems through innovation to reduce the world's dependence on fossil fuels"
Another driver of the programme's success was AEP Ohio's $9.5m incentive programme designed to spur installation of public EV charging stations. The programme's mission is to help local governments, workplaces, apartment complexes and others install at least 300 level 2 charging stations and 75 DC fast charging stations throughout AEP Ohio's service territory.
Smart technology
The programme requires that all charging stations be equipped with smart technology to capture usage data for four years and that 10 per cent of charging stations be located in low income areas, with all associated costs covered for low income areas. 
"We're thrilled to see the progress and success of the smart city programme over the years," added Paul Keating, senior director of philanthropy at Vulcan, a company focused on philanthropy, founded by Paul Allen.
"Columbus has demonstrated how a region can develop new transport systems through innovation to reduce the world's dependence on fossil fuels. And in doing so, Columbus has created a model that can be replicated nationwide."
You might also like: